Our Favorite Mulled Wine Recipes: Tried and Tested!
last updated:
Dec 03, 2018
1418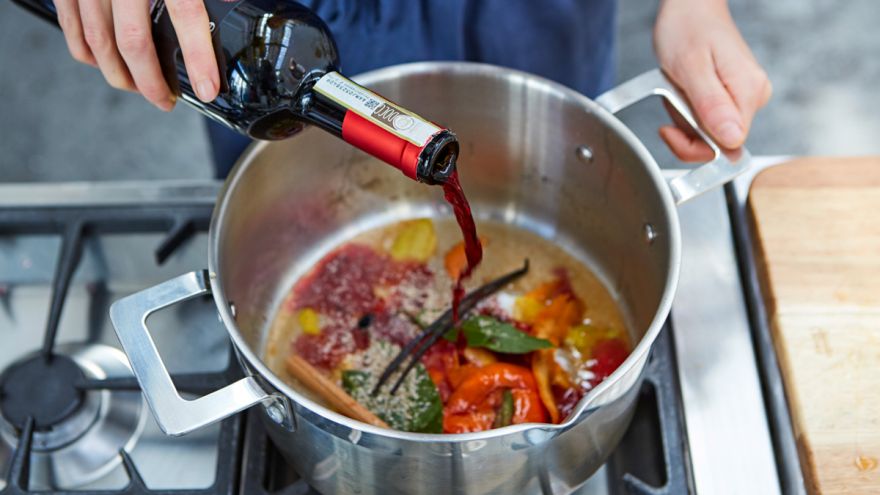 When it comes to getting all of your wintertime classics ready, one of the things you should consider making is mulled wine. As a traditional holiday beverage, it has the perfect combination of Christmas flavors that are sure to make you feel cozy and get you ready to celebrate with friends and family members.
We've found three phenomenal recipes that are easily our favorites and are quite simple to do using ingredients that you likely already have in your kitchen. It's time to take advantage of the holidays like you never have before with the help of the most outrageous mulled wine recipes that have been tried and tested!
1. Traditional Mulled Wine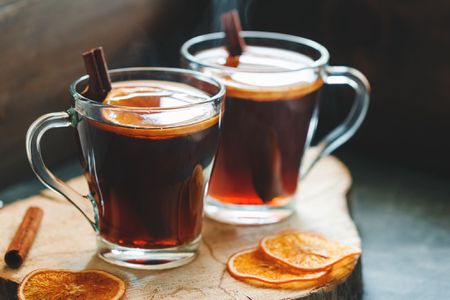 This particular recipe falls more on the traditional side of things, especially when it comes to the preparation as you're going to want to simmer it on the stove in comparison to using a slow cooker or any other method of bringing all of the flavors together.
Another thing that we fell in love with is the fact that this recipe is arguably one of the sweeter ones that we could get our hands on, which is desirable for someone who is less interested in the bitter taste of alcohol and more interested in a delicious holiday treat.
Ingredients
1 bottle of dry red or white wine (try to find an inexpensive bottle, as the main flavors will be citrus and spice)
1 sliced orange
2 sticks of cinnamon (we love the look of sticks, however, you can use ground cinnamon as well)
8 whole cloves
2 pods of star anise
2-4 tablespoons of honey
¼ cup of brandy (or any other type of liqueur that you would prefer)
Slices of lemon or lime (optional)
Directions
Step 1: Grab your favorite saucepan and combine all of the ingredients together over medium to high heat. The goal is to get the mixture to barely simmer, as you're not going to want to boil the alcohol away. Once the ingredients seem to be close to simmering, reduce the heat and allow the flavors to combine over low heat for anywhere from 15 minutes to 3 hours. We've found that the longer the ingredients simmer, the more flavorful the beverage will be.
Step 2: Strain all of the ingredients out of the wine and serve with garnishes of your choice. We love the look of mulled wine with a slice of lemon and a couple of cinnamon sticks on top.
2. Jamie's Mulled Wine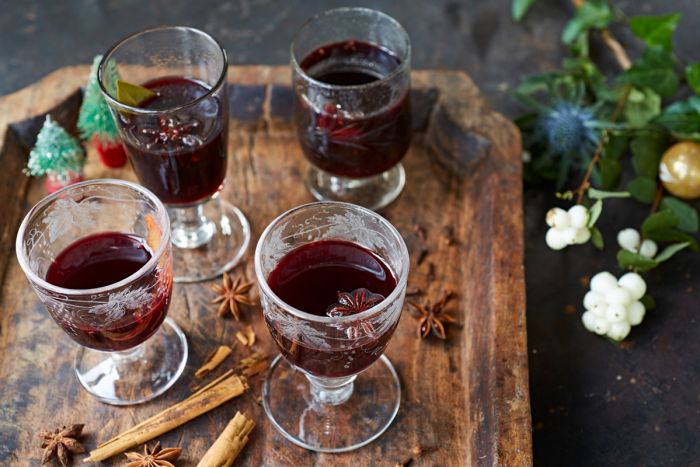 Jamie Oliver is quite the chef and mostly all of the recipes that he creates are easy to mimic at home, even if you have little to no experience. One of our favorite recipes for this holiday season is surely Jamie's Mulled Wine and similar to the previous recipe, you're going to simmer the wine in a saucepan rather than using any other kitchen appliance.
This will surely help to add a far more holiday-inspired smell throughout your house, which is why we love making it right before a dinner party. Not to mention it includes a couple of extra ingredients that give the mulled wine a more modern flavor that you've likely never experienced before.
Ingredients
2 whole clementines
1 lemon
1 lime
200g of granulated sugar
1 stick of cinnamon
3 fresh bay leaves
1 vanilla pod
1 whole nutmeg
2 pods of star anise
2 bottles of Chianti
Directions
Step 1: First, you're going to want to prepare your ingredients starting with peeling the skin off of the clementines, lemon, and lime.
Step 2: Now, you're going to want to add the sugar into a large saucepan and turn your stove onto medium heat. Add in the peels and squeeze in the juice from the clementines.
Step 3: It's now time to add in the cinnamon stick, cloves, bay leaves, and 12 gratings of nutmeg. Using a knife, cut the vanilla pod in half lengthwise and then throw it into the pan as well, finishing the mixture off with just enough red wine to coat the sugar.
Step 4: Allow this mixture to simmer until the sugar has completely dissolved and then bring the mixture to a rolling boil for 5 minutes until it turns into a thick syrup. Once the syrup is ready, turn the stove onto low and add in the rest of the wine and the star anise, allowing the wine to heat for about five minutes.
Step 5: Once all of the ingredients have been heated, it's time for it to be served and garnished as you desire.
3. The Easiest Mulled Wine Recipe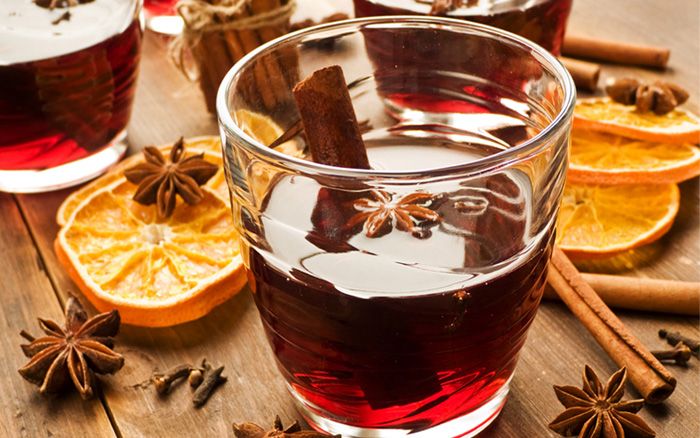 The main reason as to why this is one of our favorite ways to make mulled wine is because you don't have to worry about watching the mixture every step of the way. If you're already responsible for preparing plenty of dishes for a holiday party, this is the recipe that will help to make your job much easier.
Ingredients
2 750ml bottles of red wine
½ cup of brandy
½ cup of maple syrup
2 whole pods of star anise
4 whole cloves
2 sticks of cinnamon
½ of an orange peel
Directions
Step 1: First, you're going to want to combine all of your ingredients together in a slow cooker that has been turned onto low.
Step 2: Allow the mixture to combine for an hour, or until it gets particularly hot.
Step 3: After the hour has been completed, you can then use a ladle to scoop the mulled wine out into your glasses and garnish as desired. We recommend using orange peels, star anise pods, and a couple of cinnamon sticks for additional garnishes.
Final Thoughts
Throwing together any old holiday beverage isn't the true meaning of the winter season, especially if you're looking for a drink that is going to impress friends and family members at a dinner party. No matter if you're hosting or if you've been invited to a holiday dinner, having mulled wine at your disposal is a great way to bring Christmas cheer into the room.
With the help of these 3 fantastic recipes, you'll be able to ring in the new year in a new way this year that you surely won't forget.
Pin for later