Our 10 Favorite Edible Gifts from Amazon!
last updated:
Sep 10, 2018
1601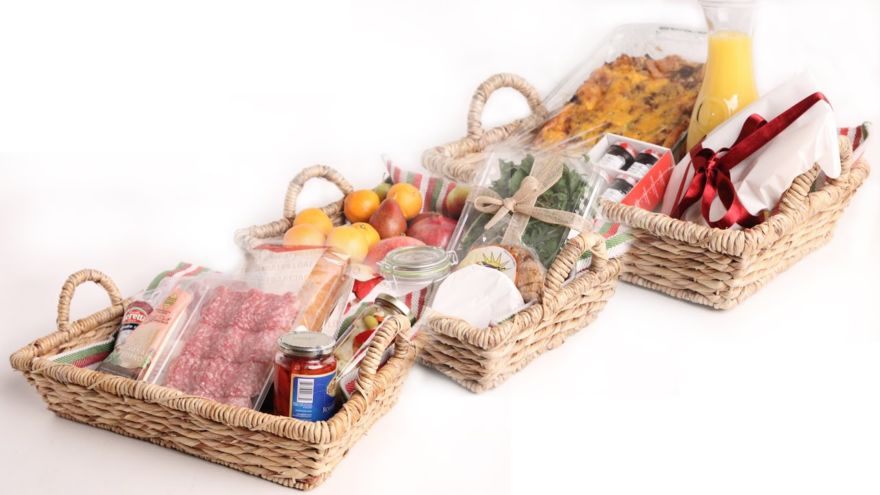 Giving a gift is something that a friend or family member is sure to appreciate, but everyone loves the idea of being able to eat something they've received. Instead of gifting a traditional gift card or an article of clothing, why not try something different and unique for an upcoming special event? With the help of these 10 phenomenal edible gifts available directly from Amazon, you'll be well on your way to giving something that the recipient is sure to appreciate.
1. Broadway Basketeers Ultimate Gourmet Gift Tower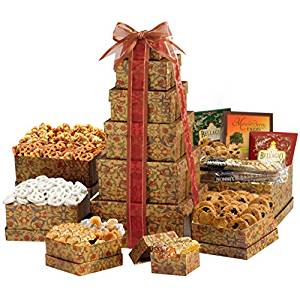 Is the person you're buying for a fan of treats? Hopefully so, as the Broadway Basketeers Ultimate Gourmet Gift Tower is filled with delectable sweets that will keep them on a sugar high for days to come. Depending on the diet of the person you're buying for, this particular gift may be slightly excessive as it comes with a wide variety of different sweets, however, it's the perfect way to show someone how much they really mean to you.
2. Edible Arrangements Chocolate Dipped Strawberries Box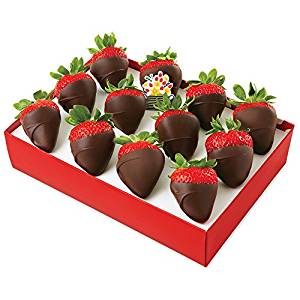 Edible Arrangements have become all the rage, especially amongst people who are tired of giving flowers as a gift to a loved one, a friend, or even a coworker. There's nothing more classic than giving an entire box of chocolate dipped strawberries as it's the perfect combination of sweetness that will have anyone's mouth drooling. Designed, packaged, and curated by Edible Arrangements themselves, you can guarantee that your order will be freshly delivered every time.
3. GiftTree Fresh Fruit Gift Basket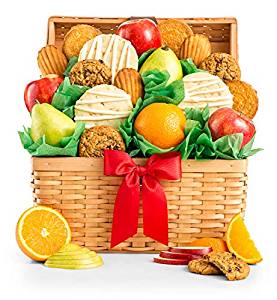 As another great way to bring together healthy snacks and a little bit of unhealthy sweetness, the GiftTree Fresh Fruit Baskets have everything that you could ever ask for. This is also what makes it a phenomenal gift for families or bigger groups of people. With an assortment of juicy fruits and the finishing touch of gourmet snacks, it's one of the best edible gifts on this list.
4. Edible Cake Toppers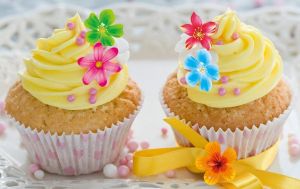 As something that is slightly different than what you would typically expect to give as a gift, edible cake toppers are the perfect idea for someone in your life who loves baking. They may not be interested in eating the toppers immediately, however, you'll be giving them an incredibly useful accessory that they can put on top of anything ranging from cupcakes to birthday cakes to add a little bit of extra flair.
5. Chocolate Brownie Bucket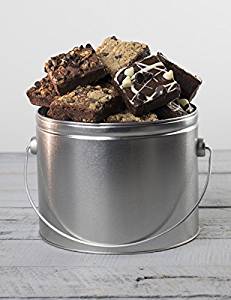 Apart from the traditional edible gifts which typically include cookies, popcorn, and fruit, the Chocolate Brownie Bucket is ideal for someone who has always had a craving for chocolate. These decadent and fudge-filled brownies are sure to become a fan favorite and you may even be in a position to where the recipient wants to buy more for themselves in the future.
6. Gourmet Meat and Cheese Sampler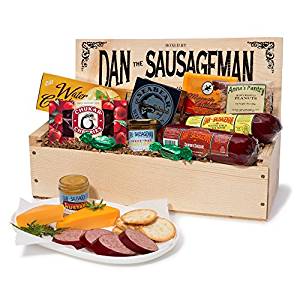 Stepping far away from the sweets and treats, you might be more interested in buying something that is a little more practical for a loved one. Not everyone is a fan of sweets and plenty of people can't eat them at all, which is why we recommend the Gourmet Meat and Cheese Sampler. It is delivered with a combination of an assortment of delicious cheeses and thick cuts of meat that can act as the perfect cheese tray or even as an entire lunch.
7. Fairytale Brownies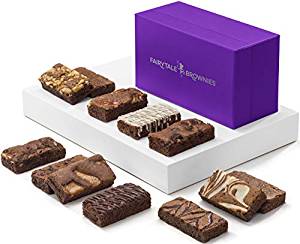 Fairytale Brownies take the idea of traditional brownies and take them a step further by combining different flavors together in order to create a brilliant display of sweets that have the same traditional flair as brownies but with a whole new spin on taste.
8. Premium Healthy Gift Basket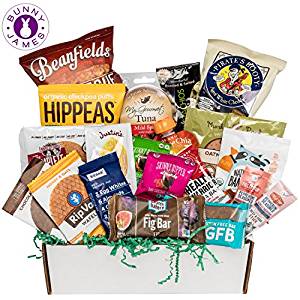 Similar to the Gourmet Meat and Cheese Sampler, the Premium Healthy Gift Basket is ideal for someone who might not be interested in traditional sweet treats. Instead, they can indulge in some of the most interesting yet tasty healthy snacks that you can buy from specialty food stores. If you know someone who is going through a health kick, the Premium Healthy Gift Basket may give them an idea of snacks that they can continue to buy so they don't have to miss out on all of the good stuff because of dietary restrictions.
9. Stonewall Kitchen Pine Breakfast Gift Set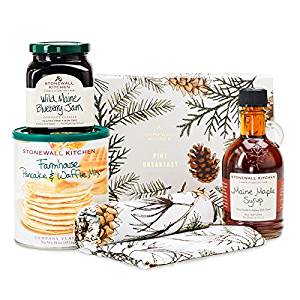 Who doesn't love breakfast? Not only is the most important meal of the day, but it's also the most delicious and with the right ingredients, you'll be able to elevate your family's breakfasts with little to no effort. The Stonewall Kitchen Pine Breakfast Gift Set is incredibly easy to use and comes with amazing items.
10. Sanz Gourmet Marinating Gift Box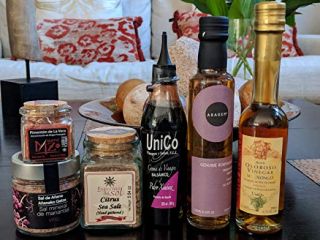 As the tenth and final edible gift on our list, the Sanz Gourmet Marinating Gift Box is equipped with a wide variety of marinades to help you prepare meats, veggies, and other items well in advance of an upcoming party. You'll also be giving a friend or family member the ability to elevate the taste of their meats without having to put forth a lot of effort, which is essentially priceless.
Final Thoughts
With hundreds of edible gifts out there, you can find anything from edible gummies to sauces designed to bring the best flavors out of certain meats. All you have to do is have a small idea of what the recipient might be interested in and then you can easily find numerous gift ideas to suit your every need.
Pin for later