1-Year-Old Birthday Party Ideas for All Budgets
last updated:
Jun 18, 2018
4381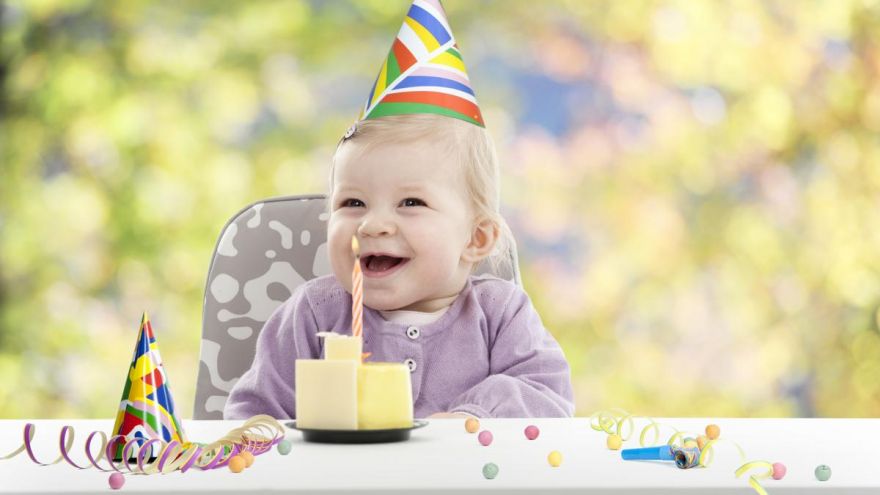 As the parent of a 1-year-old child, the idea of hosting their first birthday party is incredibly exciting, especially if you're someone that loves planning events. Even if your child isn't old enough to remember their first birthday, it's a phenomenal celebration amongst family and friends that the adults will remember forever. Below are some of the greatest first birthday ideas that you should surely take into consideration.
1. Disney Themed Birthday
Every kid loves Disney, whether you intend on raising them with the classics such as Mickey Mouse and The Lion King or more modern films such as Moana and Frozen, the options are endless. One thing that every parent can agree on is that a Disney birthday party is most likely one of the easiest things that you can do, especially as there are plenty of themes to choose from.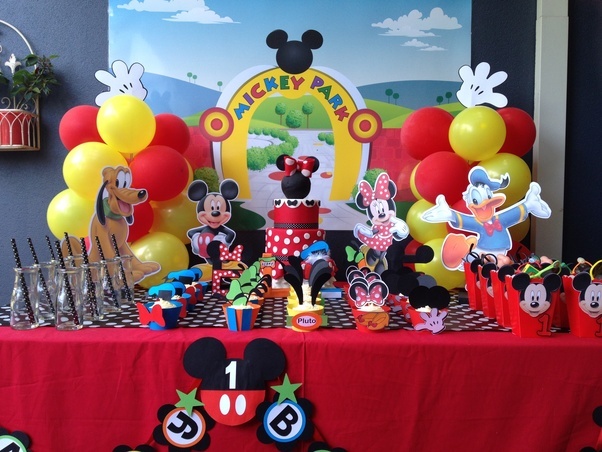 You can play all of your favorite Disney films on a television for your guests to enjoy, turn on a playlist of the best Disney songs, and even make your own Mickey Mouse themed birthday hats.
2. Storybooks and Nursery Rhymes
There's nothing better than settling down with your one-year-old at the end of the day and enjoying a phenomenal book, but when they're younger, you're more likely to rely on popular children's tales and fables, as well as nursery rhymes. A storybook and nursery rhyme themed party is a phenomenal option for younger children as it gives them something to relate to and it is an appropriate style for all kids, especially if you have a guest list that includes a couple of toddlers and older children.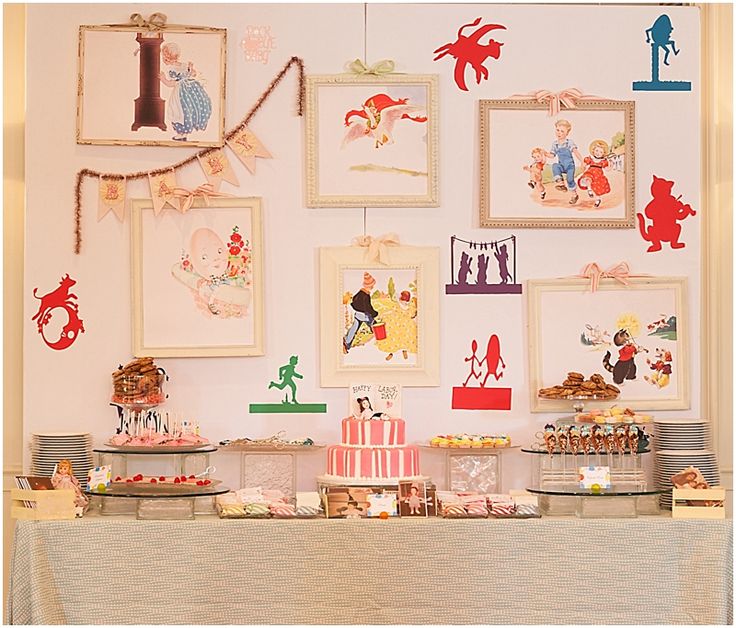 There are plenty of things that you can consider adding to your event to make the perfect storybook and nursery rhyme birthday party, including:
Costumes and props for guests
Nursery rhyme cupcakes
Activities revolving around storybooks
Nursery rhyme party favors
3. Magical Unicorns
If your child has shown an interest in all things glittery, sparkly, and magical, a unicorn-themed birthday party would be right up their alley. The best part is that it's a décor style that is all of your guests will be able to enjoy and it's easy to pull off with a couple of glittered banners and a brilliant birthday cake. You can also bask in the amusement of having all of your guests wear unicorn horn party hats for an added flair.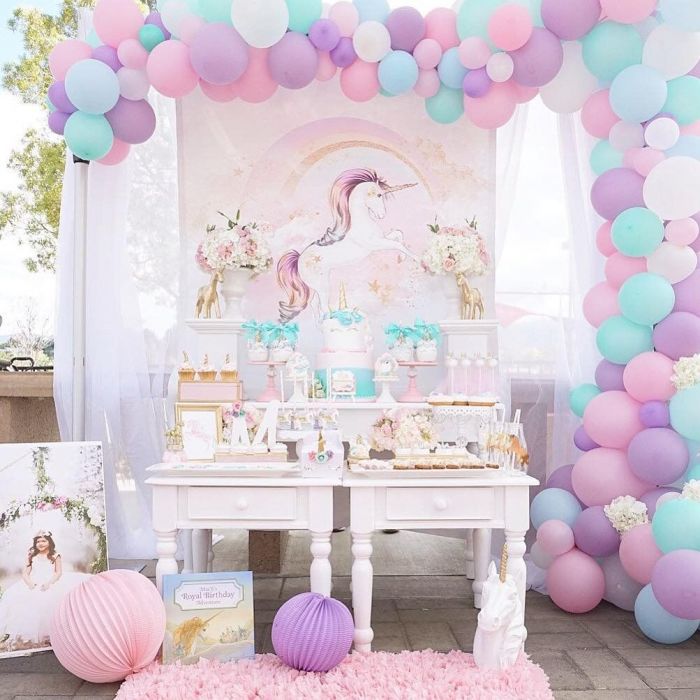 You can even take it a step further and add more mystical elements to the party such as teepees filled with activities for children, great crafting opportunities such as making their own unicorn face masks and offering face painting for the most courageous party attendees.
4. Cute Monster Party
With movies such as Monsters, Inc. that have influenced the lives of children around the world, there certainly isn't a shortage of cute monster birthday party ideas that you can choose from. The best part is that you have complete creative control over the colors and décor elements that you intend on adding to the birthday party. But above all else, your child will fall in love with the cute and cuddly creatures that you bring to life, helping to take away the fear behind the idea of a monster in the closet.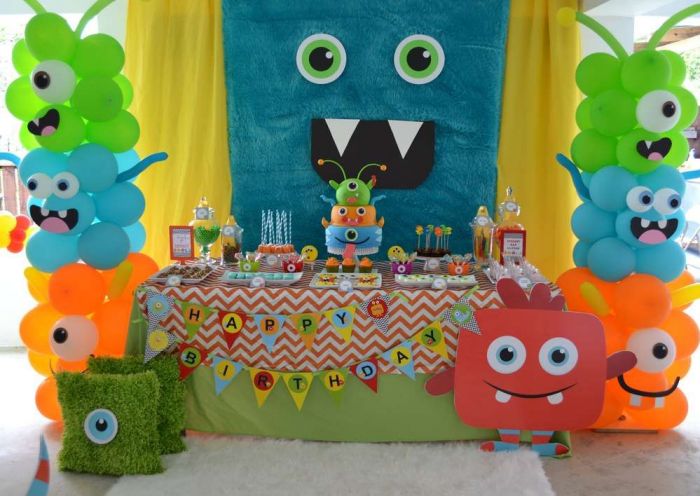 You can deck the entire party room out with polka dot decorations with a variety of colors ranging from bright blue to bright green. You can even pull a little bit of inspiration from the world's top monster movies, such as creating one-eyed cupcakes and a cake that has the perfect touch of Sully that makes it look deliciously hairy. Or, if you're more of a creative soul, consider making your own array of monsters to put into the party theme.
5. Gardening Inspired Birthday Party
Kids love spending their time outside, and giving your one-year-old a birthday party outdoors is a great way for them to soak up all of the vitamin D they could ask for surrounded by the love of their friends and family. Although they might not be able to participate in all of the gardening activities, they'll surely be able to get their hands dirty and you can add a couple of extras that they'll love.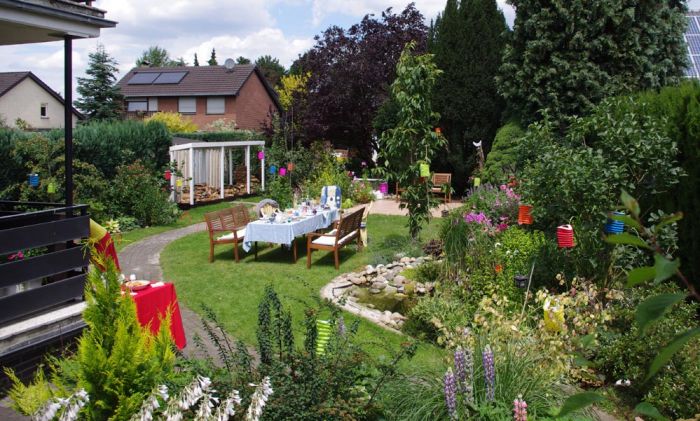 The main thing about a garden inspired birthday party is you'll want to create a space in your backyard for your guests to plant their own flowers or vegetables, helping to create friends and family garden. You can also give your guests carrot cake cupcakes for dessert and potted plants as party favors. For the younger attendees, consider having a paddling pool or an outdoor water activity that the kids can safely play in.
6. Music Inspired Birthday Party
Music is much more than an enjoyable thing, it can change the lives of people around the world and getting your child involved in music is equally as uplifting as it is fun. However, with a music inspired birthday party you might want to consider having an extra bottle of headache medicine available for your guests, as the kids will surely have an amazing time playing a wide variety of kid-friendly instruments, but the parents will likely be less than amused.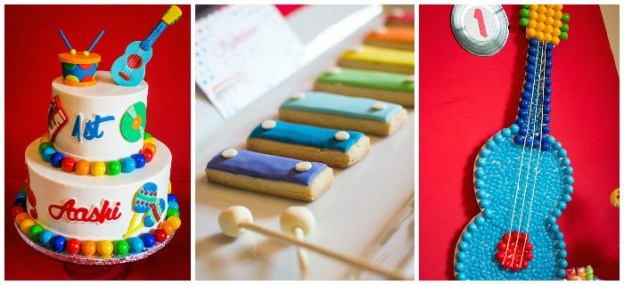 You can easily do crafting activities where kids can make their own instruments and build a band, or you can buy several small children's instruments such as xylophones and tambourines. Alternatively, as a less expensive option, you can pull out kitchen utensils, pots, and pans, and let the kids go to town making their own melodies and rhythmic creations.
Planning your child's first birthday party can be a fun and exciting experience, especially if you're interested in doing everything you can to create an amusing experience for everyone to enjoy. It's important to remember that your child might not remember their very first birthday, however, there will be pictures and videos for them to look back on and to appreciate all of the hard work you put into the day. To create the most amazing event ever, open your mind and let your creativity shine.
Pin for later