This product is listed here: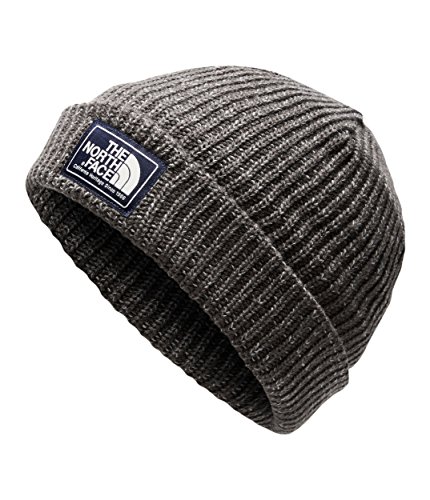 The North Face Salty Dog Beanie
Winter is coming and the most noteworthy name in winter gear, The North Face has it covered with this classic Salty Dog Beanie.
The shallow fit beanie is a classic. Made popular by dockworkers and fishermen the world over, the Salty Dog Beanie has been around forever because the form and function come together to make it one of the best cool weather options out there, and anyone who knows quality knows that quality is the stock and trade of The North Face company.
Detailed information about The North Face Salty Dog Beanie
From exotic expeditions to Mount Everest and heliskiing in the Alps to ice fishing with buddies on a frozen lake, or maybe on a weekend snowmobile trip, this hat will keep the heat where it is needed.
Worn underneath a down hood, and this hat will keep the wearer warm and comfortable in even the coldest climates and in the most severe conditions.
The Salty Dog Beanie is made from acrylic (100%), and it is jersey-lined for additional comfort and warmth.
Each cold weather hat is tagged with the easily recognizable Northface Patch, a patch that denotes quality and superior taste in outdoor wear.
If staying warm and looking good while doing it is important, then this is the only hat for the job.
WHY WE LIKE IT?
100% acrylic yarn for a great fit that will hold its shape
Available in over a dozen colors
One size fits all
WHY WE dont LIKE IT?
None
What we love about this product
The depth of this cap is easily adapted to the most comfortable fit for the individual wearer simply by adjusting the bottom cuff.
This Salty Dog Beanie is available in over a dozen different colors from black, to red, to blue and grey and everything in between.