Addicted to Coffee? The Low Sugar Starbucks Drinks to Sip on Guilt-Free!
last updated:
May 30, 2019
2255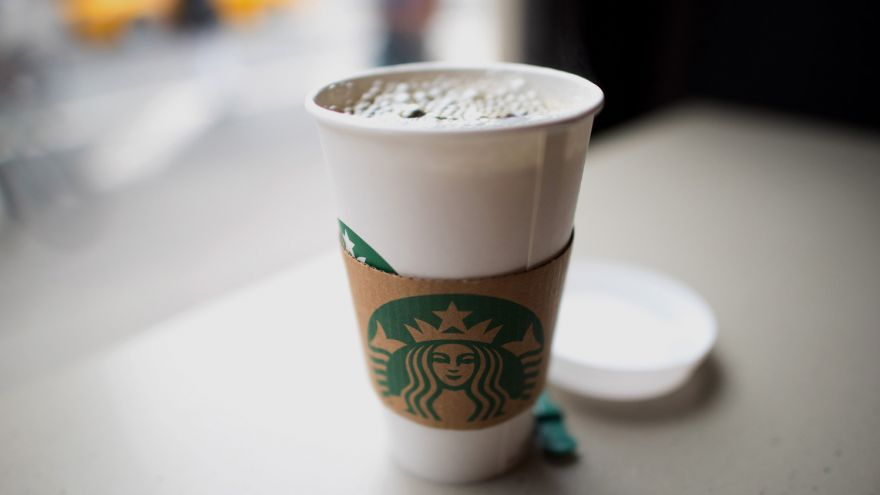 Starbucks is one of the most popular coffee chains for good reason. They always have an assortment of delicious beverages to enjoy, whether you're a fan of coffee or not.
However, the largest downfall to the chain is that the majority of their drinks are created with heavy syrups. No matter if you're on a diet or if you have health-related dietary restraints, here are some great low sugar drinks that you can enjoy guilt-free!
1. Cold Brew with Soy Milk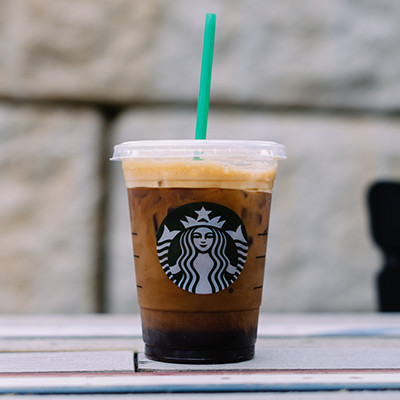 If you've never tried cold brew before, right now is the best time to try it. The way that the coffee is brewed is unlike anything you've ever tasted. Instead of using hot water, the grounds are steeped in cold water for several hours. This brings out some of the most delicate and delicious flavor profiles of your favorite coffee beans.
In addition, you'll find that cold brew is incredibly flavorful, and sometimes sweet, all on its own. You won't need any added syrups for extra flavor and you likely won't need sweetener. As an added health benefit, consider substituting regular milk for soy milk or their popular almond beverage.
2. Green Tea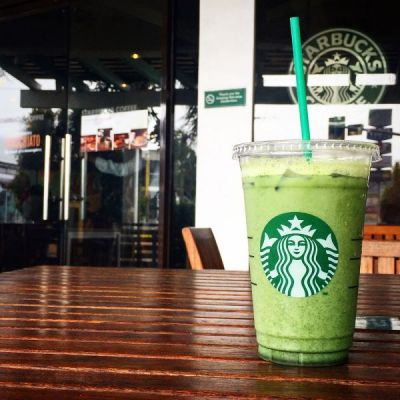 Many people are aware of the health benefits of green tea, but did you know that it also contains an ample amount of caffeine? Green tea is a fantastic way to detoxify your body first thing in the morning with the help of antioxidants. Meanwhile ensuring you get the perfect amount of caffeine to wake yourself up. It's also an incredibly flavorful tea, so you likely won't feel like you're missing out on anything.
If you're someone who finds green tea to be slightly bitter, you can also opt for a mint tea instead. It has a mild sweetness but still gives you the caffeinated punch to help you get through the day. With zero sugars and zero calories, you won't feel jittery or experience a huge crash in the middle of the day.
3. Iced Latte Macchiato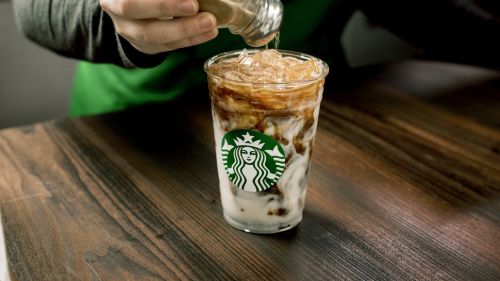 Not to be confused with the caramel macchiato, the iced latte macchiato is a perfect pick-me-up for a warm summer afternoon or morning. It's also far more beneficial than an overly sugary Frappuccino that will simply pack the calories on.
Even if you were to leave the drink with its original ingredients, you'd be consuming 8 grams of sugar, 3.5 grams of saturated fat, and 120 calories. A healthier alternative is to swap out the whole milk for skim milk, as it will reduce the beverage by approximately 50 calories.
4. Chai Tea Latte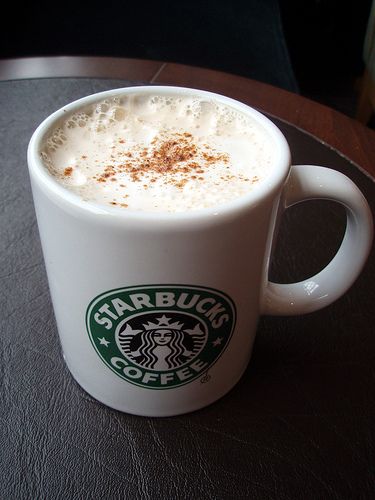 There's something about the chai tea latte that makes it incredibly flavorful without being too over the top in terms of sugar consumption. It's also one of our favorite beverages to order throughout the year. They even have an iced version if you need something to cool you down, rather than warm you up. The chai tea latte has the perfect amount of sweetness to make it feel like you're not choosing the lowest calorie beverage possible.
An added benefit of the drink is that it's made using a black tea known as chai tea. Black tea has the highest amount of caffeine out of all other natural teas, which makes it the perfect choice for someone addicted to coffee. You'll also love the bitter aftertaste that is slightly reminiscent of espresso.
5. Skinny Vanilla Latte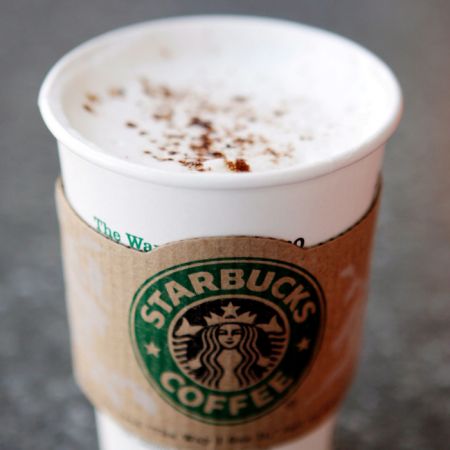 It can be tough to switch from your original favorite drink to something that doesn't have nearly enough sugar, which is why we love the idea of the skinny vanilla latte. Designed specifically to give coffee lovers a fantastic drink that they can enjoy with little guilt, it has a wonderful flavor profile to satiate your taste buds.
With the combination of bitter coffee with sweet vanilla, it's the perfect combination of ingredients. It also comes with artificial sweeteners, which are zero calories, instead of sugar. We highly recommend using Stevia, as it's naturally sweet.
6. Caffe Americano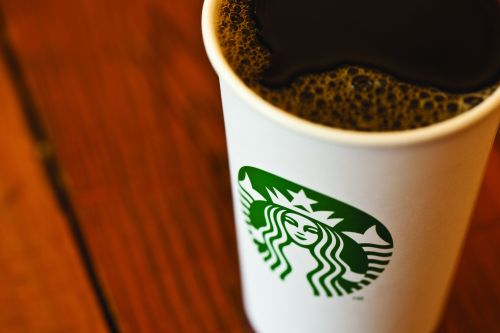 Perfect for the type of person that never truly enjoyed the idea of sweet coffee in the first place, a Caffe Americano is incredibly simple and delicious. It's the combination of an Americano and water, no syrups and no sweeteners.
If you need a quick jolt first thing in the morning, this is one of the better options to choose from, aside from straight espresso.
7. Pumpkin Spice Latte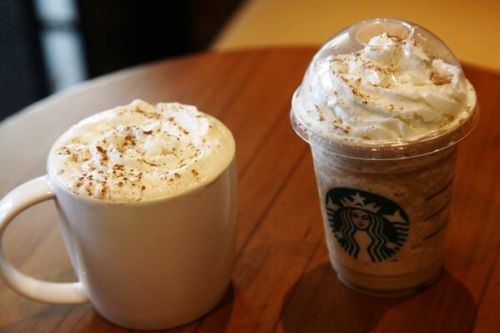 You might be thinking that the pumpkin spice latte is one of the unhealthiest beverages on the Starbucks menu. You're technically right, as all of their holiday drinks seemingly have the highest sugar counts and will surely pack on the pounds. However, there are a couple of tricks that you can use to modify the drink so that it fits into your healthy lifestyle.
We highly recommend opting for almond milk instead of whole milk and we also recommended one pump of the pumpkin syrup. Additionally, avoid the whipped cream, as it's simply not necessary and only adds more unnecessary calories. An easier way to order is to simple as for a non-fat pumpkin spice latte with one pump of syrup. With this order, the barista will add in non-fat milk rather than almond.
8. Shaken Tazo Iced Black Tea Lemonade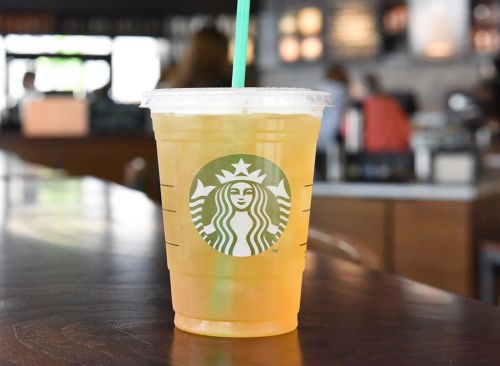 This is by far our favorite drink to order from Starbucks during the summer as it has the tangy flavor of lemonade and the striking bitterness of black tea combined. Aside from the sugars in the lemonade, there are no additional sweeteners, unless you ask for some.
The best part is that there are only 100 calories in the beverage and you can always ask for extra ice if you want to cut back on the amount of liquid there is in the drink.
Although Starbucks is known for an onslaught of unhealthy drinks, there are plenty of alternatives that you can choose from. Similar to ordering food from a restaurant when you pick and choose what's on your plate, you surely can pick and choose what to put in your drink. As a coffee lover, finding healthier alternatives is incredibly simple, especially with as large of a menu as Starbucks has.
Pin for later