This product is listed here: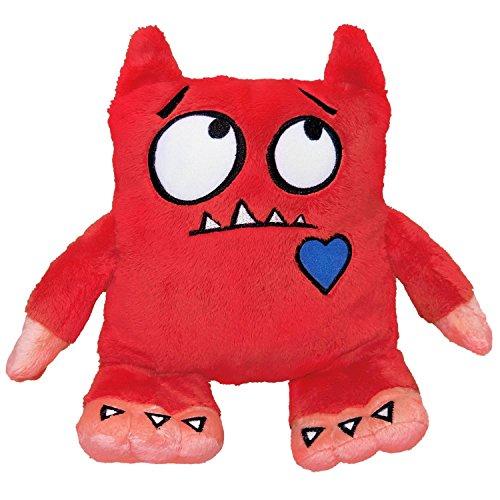 Love Monster Doll Toy
If you haven't already read or shared the number one Publisher's Weekly bestseller book, Love Monster by Rachel Bright with your kiddos, then you're really missing out and should seriously get it as soon as possible! It is such a sweet little story about a hairy monster that doesn't quite fit in and his journey to find someone that loves him for who he is. The relatable story is a complete hit and teaches great lessons to kids. The book is also full of wonderfully-done illustrations featuring bright colors and cute drawings. It is definitely a must-read.
Detailed information about Love Monster Doll Toy
This adorable gift comes from that story. If you have already read or seen the book, then you'll recognize the cute little love monster doll. It is a very soft and plushy doll that is sure to get all the love it's looking for from the child that receives it. It measures 11 inches by 7 inches by 4 inches, so it is a really nice and cuddly size for a kid and it isn't so big that it takes up an annoying amount of space or gets in the way.
The red doll looks just like the monster from Love Monster. It even has the little blue heart embroidered on its chest and also features his somewhat sad but adorable expression. This is a unique trait among toys and will help younger children recognize a wider variety of emotions.