Kitchen Repainting Ideas That Won't Break Your Bank
last updated:
Jun 04, 2018
1909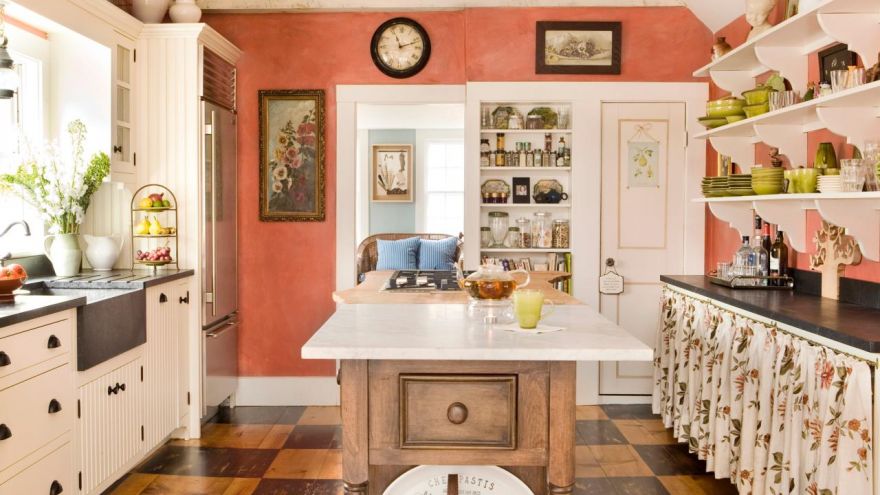 Your kitchen is by far the most important room in your home, especially in terms of resale and entertaining which is why more homeowners are beginning to consider renovations they can afford. Unfortunately, as the popularity of kitchens is quite high, as are the costs associated with revamping them. Luckily, there are dozens of painting ideas you can choose from that will revolutionize the way your kitchen looks and for a fraction of the cost of a regular renovation.
1. Painting the Cabinets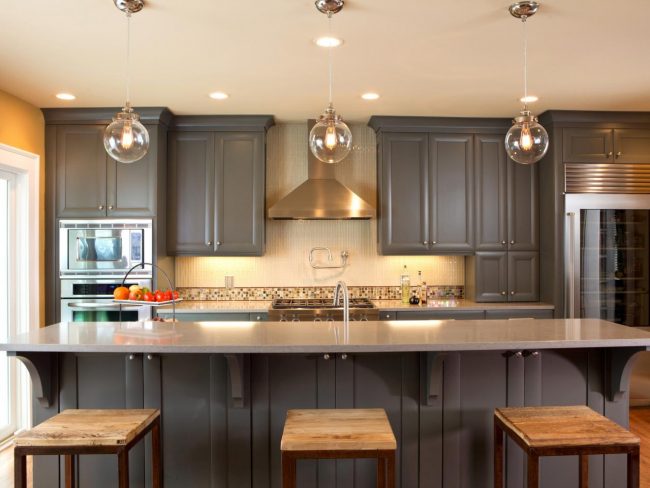 If there's one kitchen renovation that most people are familiar with it's painting their cabinets. Considering your kitchen cupboards are one of the largest focal points of your kitchen, painting them can help to add a modern appeal you wouldn't be able to find elsewhere. One of the largest advantages to painting your cabinet is you don't have to worry about the costs associated with replacing them all.
All you need to do is ensure that you have all of the right materials for the task such as a sander, your desired paint color, and painter's tape. The best part about this activity is you can do it all on your own, as long as you exercise the right amount of patience and pay attention to every nook and cranny of each cabinet.
One of the most popular cabinet trends is to make them white, as this helps to open up the room and help it to appear more inviting. It also makes it far simpler to find new hardware, especially if you're in the mood for wrought iron or rustic reclaimed materials.
2. Painting a Backsplash
Depending on personal preferences and the aesthetic of a kitchen, many homes are opting to choose painted drywall instead of other materials to create a backsplash. In the past, homes would use ceramic or porcelain tiles, or even the same materials used for their countertops. Traditional backsplashes can look phenomenal but their main problem is they are incredibly expensive. Instead, why not choose to use some paint to create a stunning appeal in the kitchen?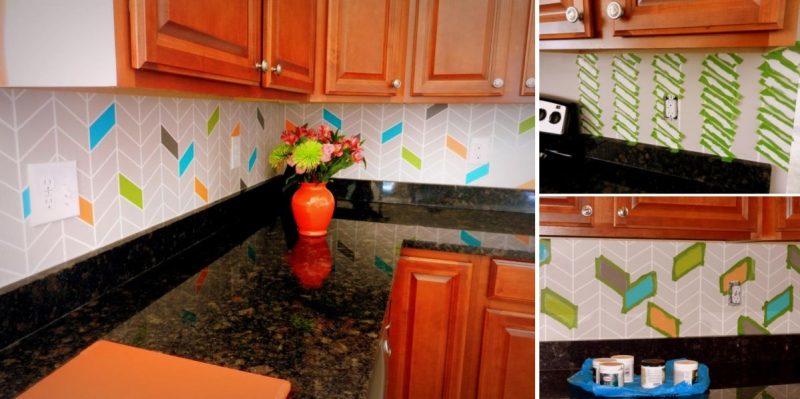 You can be as creative as you want when it comes to painting your backsplash as you can choose a different hue from the same color gradient you've used on your walls or you can paint interesting and extrinsic designs that really show off your personality. The most interesting part about a painted backsplash is that it will be incredibly simple to clean after any messes in the kitchen, all you'll need to do is wash that small section of the wall.
3. Painting Kitchen Furniture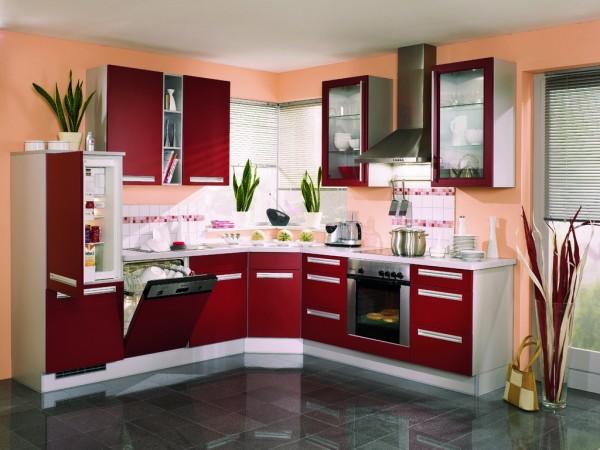 It's often that people have different types of furniture in their kitchen, whether it be bar stools along an island or a kitchen table tucked away into a corner. Imagine not having to worry about painting anything else in your home except for any extra pieces of furniture you might have in the room. It will not only enhance the beauty of the kitchen, but of the furniture as well.
For example, if you have a natural wood kitchenette, why not consider staining it to a darker color to truly bring out its beautiful features? On the other hand, if you have dark painted bar stools, consider stripping them and painting them white to help open up your kitchen and add a new pop of color into the room.
Painting furniture can be a chore, but as long as you're willing to dedicate the time and patience to the project, it can be a very inexpensive way to revamp your kitchen. Alternatively, if all else fails, you can always hire a professional furniture restoration company, depending on how expensive their rates are.
4. Painting Kitchen Accessories
No matter how you look at it, your kitchen is a place where accessories and décor pieces will be found relatively anywhere. From Tupperware that you keep your cereal in to utensil holders that you have on your countertops, accessories make it easier to do more in the kitchen. Instead of focusing on the bigger areas of the room, painting the smaller accessories can also help to breathe some life into the kitchen with ease.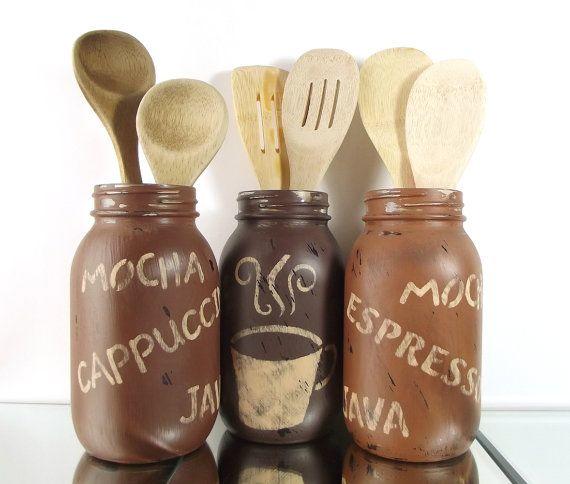 A great example of how you can paint accessories is to create chalkboard labels on the front of jars to keep your daily snacks organized. It offers an interesting and rustic appearance that is currently all the rage. You can even go as far as to consider painting can openers, utensil holders, or even cutting boards that you typically leave out on the counter.
If there's one thing everyone knows about interior decorating it's that a little pop of color can go a long way when it comes to changing the appearance of a room and creating a phenomenal focal point.
5. Using Inexpensive Paint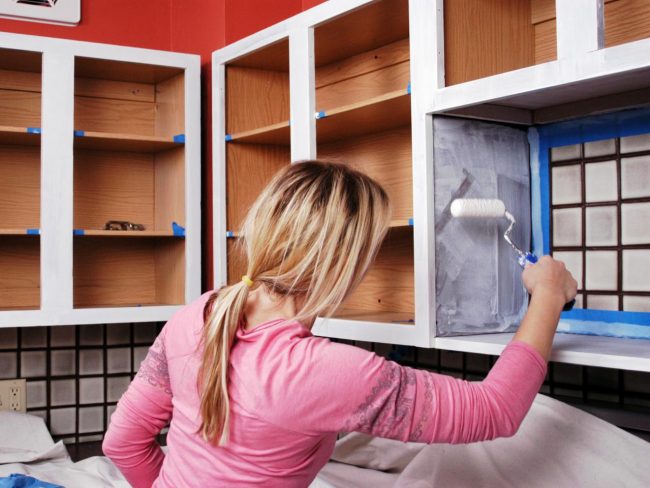 If all else fails, or if you simply don't have the time to dedicate to painting small pieces of furniture and other items in your kitchen, there's always the opportunity to focus your efforts on the walls. Kitchen paint can be quite expensive when you look through the paint aisles of your local hardware store, but you can always find inexpensive brands that have an assortment of beautiful colors that can change the way you see your kitchen.
In most homes, kitchens have little to no wall space and as such, putting on a new color should take a limited amount of time and only use about one to two cans of paint. This is most likely the best way to transform the appearance of your kitchen without having to break the bank. All you need to do is make sure that you take the time to prep the area by taping off your cabinets and any other fixtures that you wouldn't want to get paint on.
There's nothing more exciting than deciding on home renovations and even if you're on a budget, there are plenty of things you can do around the home. With a little bit of creativity and a lot of painting supplies, there's no reason as to why you can't revamp the beauty of your kitchen all on your own and for a fraction of what it would cost to have a brand new kitchen installed.
Pin for later