This product is listed here: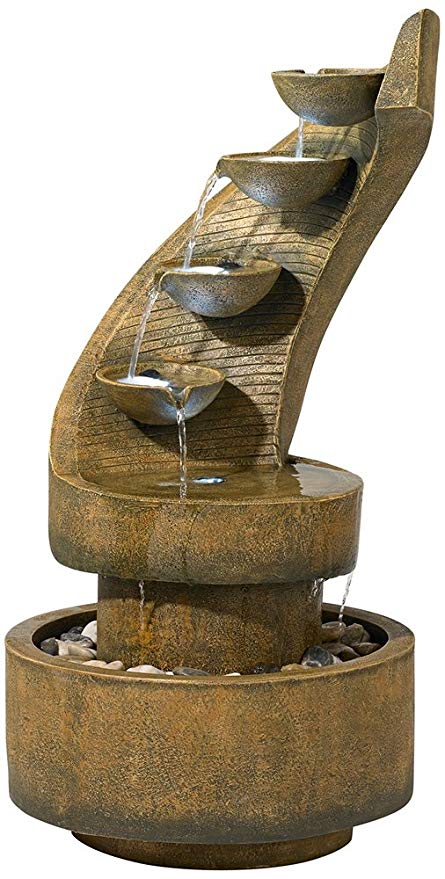 John Timberland Faux Stone Fountain
Home improvement not only goes to the significant elements of the house such as the floors, walls, and ceilings. The smallest bits such as a shelf, home office desks, and coffee tables also deserve a little pop of style for improvement. There is so much one can do with space, but the selection depends on the individual's style.
The good this is that there are pieces that work best on all areas without breaking down the color scheme and pattern. This table accent from John Timberland is one piece that would spice up a family or friends space. It can be a welcome gift for homecoming parties, housewarming, anniversaries and other occasions.
Detailed information about John Timberland Faux Stone Fountain
The accent comes in the form of a tabletop fountain with eye-catching details all around. The design features four water flow levels with a crystal ball at the topmost tier. There is a light on top of the crystal ball which brings about a natural light effect. The accent plugs into the usual power outlet to start lighting and flowing water. When the water flows from one level to another, it creates a soothing water effect which can be calming for everyone at home.
The color of the fountain is neutral, and the earthy tones blend well with existing furniture and décor items. It has a faux stone finish which gives the illusion of a real water fountain. The entire piece includes a 4-watt halogen bulb, pump, and cord to function entirely as a fountain. It is light in weight, and the resin construction makes it super easy to maintain.