This product is listed here: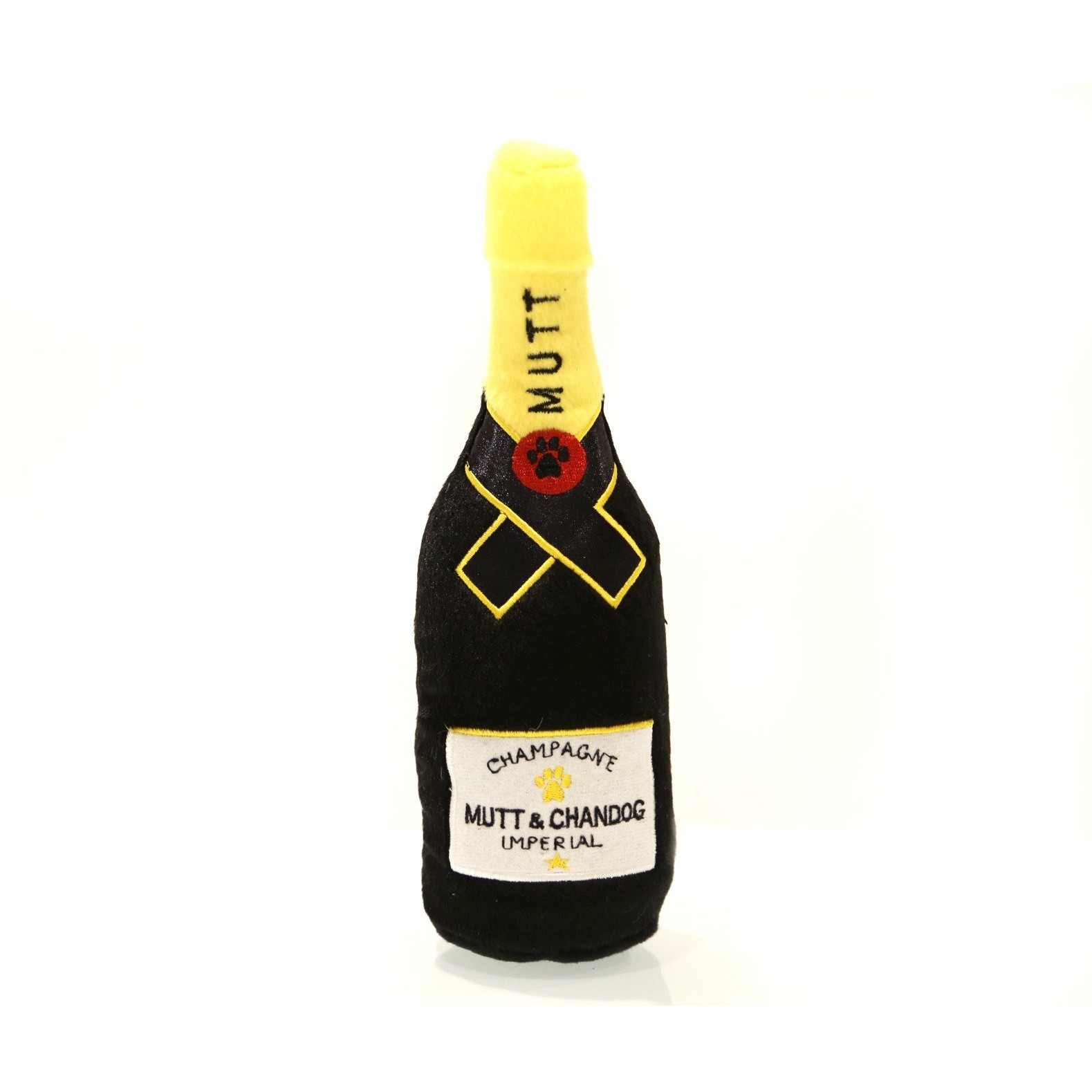 Dog Diggin Designs: Mutt & Chandog Imperial Champagne
All of our beloved pets deserve the absolute best experience we can give them. All pet owners want to gift their pets with an awesome toy or item that will make their lives better and calmer. With this awesome 10inch Mutt and Chandog Imperial Champagne bottle will help any pet love achieve just that. The toy features a squeaker and is modeled to resemble a Moet and Chandon Champagne bottle. It is a plush and cushy item that any dog or puppy will love. It is soft and it is perfect for taking a nap on it. The pets will surely love this toy!
Detailed information about Dog Diggin Designs: Mutt & Chandog Imperial Champagne
This dog toy has a bottleneck stature that makes it ideal for fetching. The exterior is soft and squeaky on the inside. It is made of a long-lasting material hence enable the user to play for hours. The bottle is also machine-washable and it can be cleaned with cold water and a mild detergent. The precious puppies will definitely fall in love with the plush fabric of this toy. This is another special product from Dog Diggin Designs, a company that mainly focusses in making parody dog toys.