How to Write a Love Letter: The Lost Art of Writing
last updated:
Aug 15, 2018
5853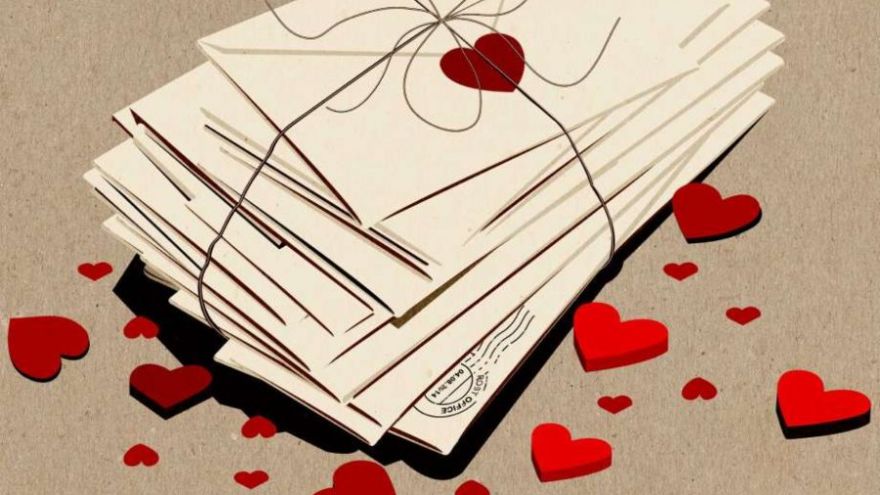 In today's day and age, most people find that sending an email or text is substantially easier than sending a letter, however, when it comes to showing someone how much you care, an email simply doesn't cut it. Writing is sincerely a lost art, and if you've been fortunate enough to receive a letter in the mail in recent years, you know how exciting it can be. The sheer anticipation of waiting to hear your loved one's thoughts and feelings on beautiful stationery can be almost too much to bear.
If you're interested in getting back into the art of writing love letters, be sure to use these great tips to make them far more romantic and appreciated than a typical email.
Tip 1: Write from the Heart
It can be easy to set a plan for what you want to include in your letter but the biggest issue is that it takes away from authenticity. You can guarantee that your loved one is going to want to hear all of your thoughts and feelings as they transpire, rather than a predetermined letter that has too much structure. When you finally sit down with your pen, paper, and envelope, you're going to want to write directly from the heart and tell them all of your thoughts and feelings.
Even though it might sound cliché, a love letter is an emotional piece of art that is meant to be created by someone who is honest and is able to convey that honesty through the paper.
Tip 2: Have the Right Mindset
Writing from the heart can be tough for many people, however, if you're able to get into the right mindset then you'll see just how easy it is to write a love letter. Similar to when authors get themselves ready to create a new chapter of their book, you're going to want to find things that inspire you to write your feelings.
We suggest getting a great glass of wine, dimming the lights, and listening to some smooth jazz or music that makes you feel romantic. If you and your loved one have a favorite song, you can even listen to that on repeat as it will surely get the inspiration flowing.
You can guarantee that you won't want to sit down and try to write a love letter when your mind is bogged down with a bunch of stressful things that you experienced during the day at work, it will take away from the genuine heartfelt words you want to write.
Tip 3: Find the Right Stationery
If you really want to set your love letter apart from an email, you're going to want to take the time to find the right stationery that gets your point across before the recipient reads your words. There are hundreds of different types of stationery that you can get your hands on, however, we've hand-picked the top four stationery sets that you should use to your advantage for the perfect love letter.
1. Dahey 30-Piece Vintage Stationery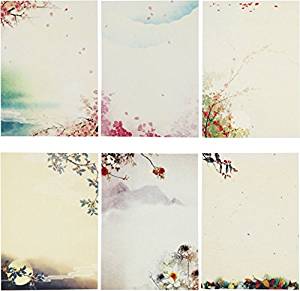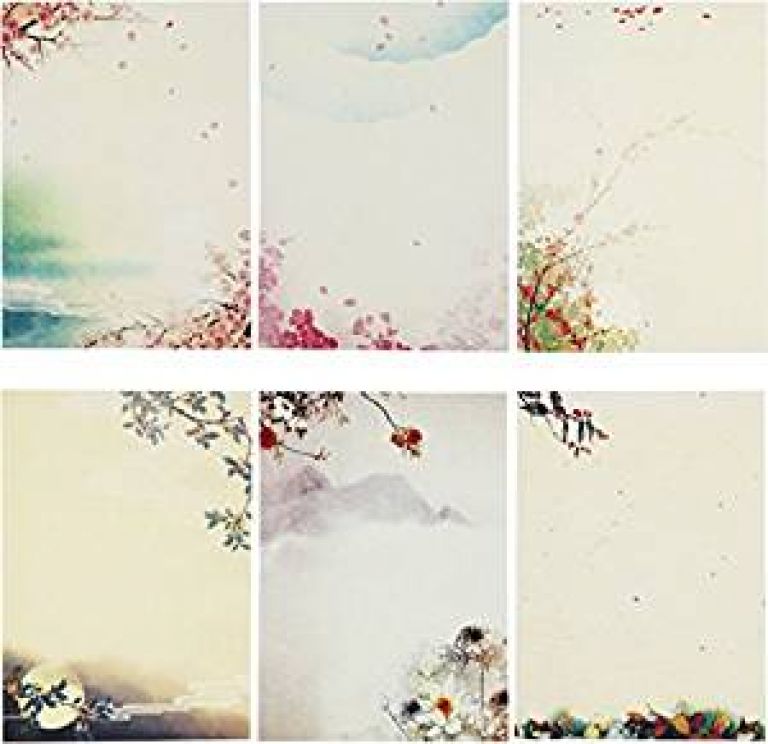 For a classic romantic appeal, the Dahey 30-Piece Vintage Stationery is ideal for men and women who are ready to spill all of their feelings on paper and share them with a current or potential significant other. Each sheet of paper offers its own unique appeal that is adaptable to a wide variety of situations, whether it's to celebrate a special event such as an engagement or to simply leave a note on the fridge to let someone know you're thinking of them.
Adorned with beautiful vintage floral patterns, you'll have three different styles of stationery paper which include 10 sheets per pattern. You'll also have access to matching envelopes, giving you the ability to mix and match paper and envelopes, depending on how creative you want to get. Also, the Dahey 30-Piece Vintage Stationery is entirely printable for both laser and inkjet printers, however, writing will work much better and be far more heartfelt.
2. Crane & Co. Hand Engraved Love Bird Stationery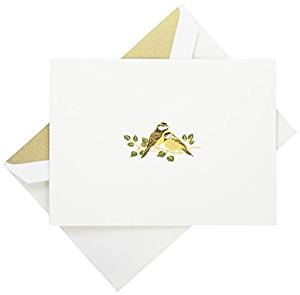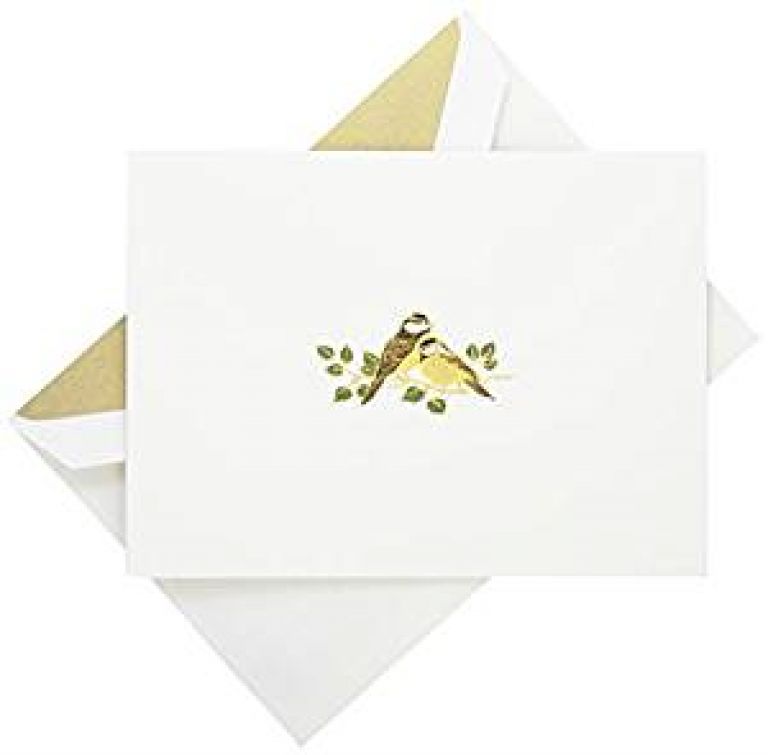 With an adorable hand engraved insignia on the front of the stationery paper, the Crane & Co. Hand Engraved Love Bird Stationery is the perfect partner for telling someone how much they mean to you. In your order, you'll receive 15 pieces of note paper and 15 lined envelopes with a paper weight of 64.
The first thing you're sure to notice about it is that it is constructed with quality in mind, which will make the recipient feel appreciated more than a piece of traditional printer paper.
3. The World Needs More Loved Letters All-in-One Stationery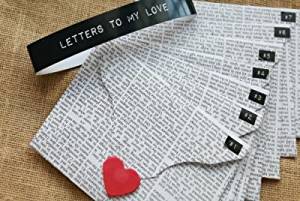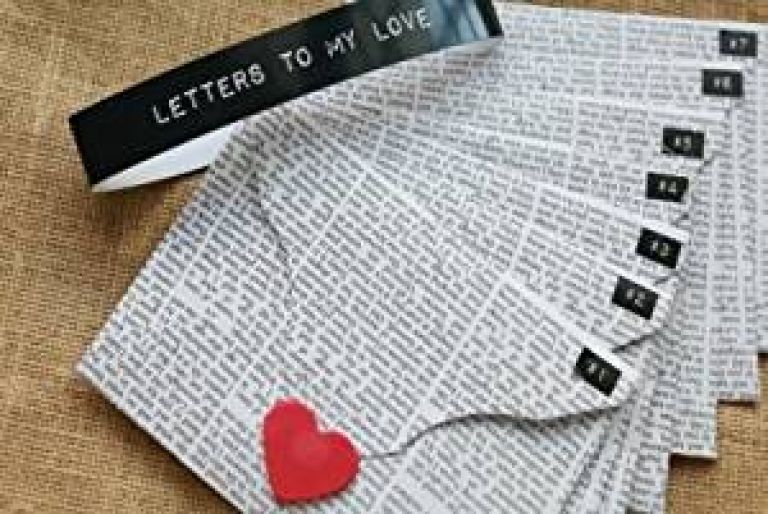 Designed by Hannah Brencher, a renowned TED speaker, The World Needs More Loved Letters All-in-One Stationery is the perfect partner for someone who wants to write love letters but needs a little bit of guidance. This entire package is designed to have everything that you need ranging from paper to writing prompts, and you can guarantee you'll be able to create the most beautiful letters within a matter of minutes.
In the kit, you'll receive 40 beautifully designed pages and corresponding envelopes as well as guidance for when it comes to writing love letters or simple letters of gratitude. Telling someone special how you feel about them has never been easier than with the help of The World Needs More Loved Letters All-in-One Stationery.
Tip 4: Don't Procrastinate!
The most important thing to remember is that everyone has something that they want to say to a loved one and in most cases, writing things down is easier than saying them face-to-face. With that being said, don't procrastinate and get to writing as soon as you can, you can even write down little inspirational things in a notebook before you sit down and write on your specialty stationery.
At the end of the day, the sooner you're able to write your letter, the sooner you'll be able to let all of your true feelings come to light and you can watch the radiating smile across your loved one's face.
Pin for later