5 Awesome Sites to Sell your DIY Creations (Jewelry, Art, Clothing)
last updated:
Apr 03, 2019
1572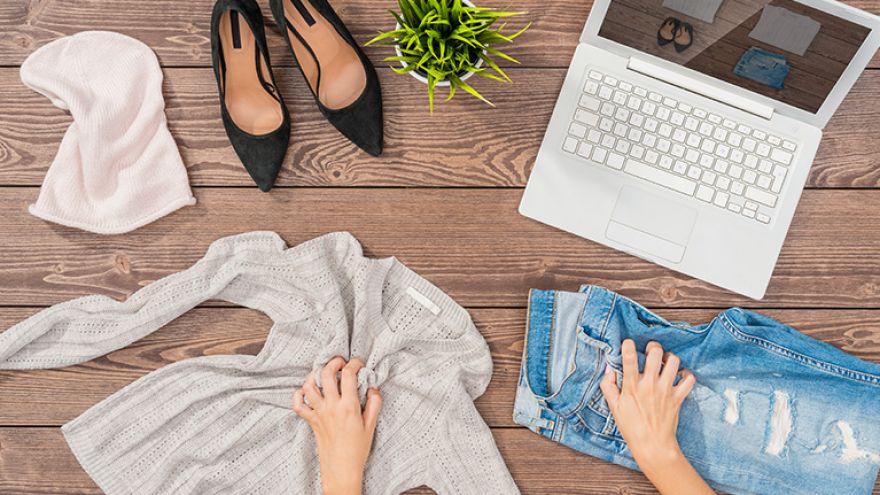 Are you a pro at all things DIY? If so, have you ever considered selling your creations? For many, this is a great way to make some extra money (or to pursue as a full time career!) From jewelry, to art, to clothing, and so much more, there are so many handmade items to be made, and plenty of willing customers to purchase the items!
The most difficult part of selling your DIY creations is figuring out where to sell them. After all, if no one knows about your items, you aren't going to make very many sales! However, thanks to the Internet, setting up your very own DIY store is now easier than ever.
There are numerous sites out there where you can sell your items, and choosing the one that is right for you depends on several factors. What type of items do you create? Do you have money to spend for your store, or do you want to list your items for free? Do you care about things like payment protection? There is a lot to consider!
With that in mind, here are 5 awesome sites to sell your DIY creations. Let's discuss each site, including why they may be the right fit for you based on the items they sell, pricing, ease of use, and more.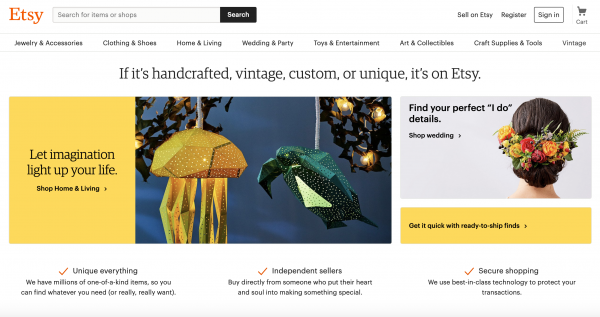 Of course, no DIY selling list would be complete without including Etsy, the most well known marketplace for selling handmade goods. What is great about Etsy is that you can sell just about anything here- including vintage items as well as new handmade items, digital downloads, and so much more. As a seller, you can create an account for free, but you will pay both a listing fee and a transaction fee for each item you have. The listing fee is only $0.20 and the transaction fee is currently 5% (which includes whatever your shipping cost is).
While the site isn't completely free, keep in mind that with Etsy you will have access to a really large pool of people who shop at the site. Once you get up and running you will see that the small fees are really not a major issue.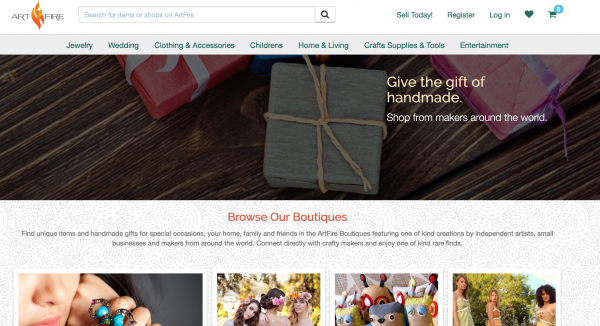 Artfire is another well-known site to sell homemade creations, although admittedly not as widely known as Etsy. However, what we like about Artfire is that there are tiered options for shops, giving you more power to select the type of store you need (instead of paying more for features you likely won't use). This way, you can easily start with a lower (and therefore cheaper plan) and upgrade later on as you earn more sales and if you want to sell more items!
The cheapest plan is less than $5 a month, and the listing fee is only $0.23 per item. You do pay a 9% fee on each item sold, but thankfully that number reduces to just 3% if you upgrade your plan. Best of all, you can sell just about anything on Artfire, including handmade and vintage goods!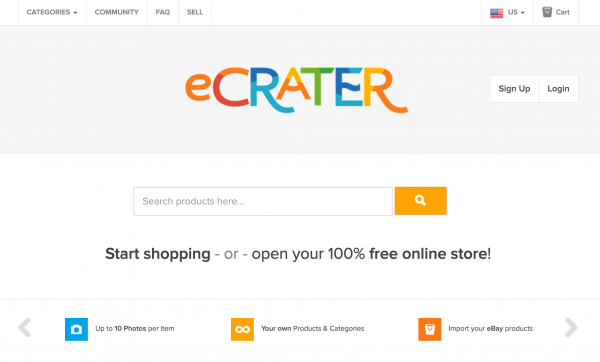 eCrater is a great option if you want a very cost effective option for selling your DIY creations! This site is totally free to get started with, and doesn't charge anything to list your items! Even better, if you bring in the sale you get to keep 100% of the cost of the item. eCrater also has what they call their Marketplace, and if someone finds your item through there you just pay 2.9%. The fee is completely fair considering that the marketplace will help put your items in front of a lot of buyers.
eCrater also has a wide variety of categories of items they sell, so you can feel confident selling just about anything that you have created! If you can make it, you can sell it on eCrater!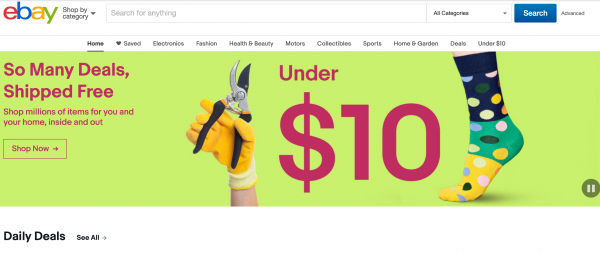 Almost everyone knows about eBay at this point, but did you know that you can use this site to sell your handmade creations as well? You absolutely can! Not only can you, but there are a lot of buyers who turn to eBay for purchasing these types of goods. Considering how well known eBay is, it is a great option for any seller who wants to get their products in front of a lot of people.
Pricing for eBay is a bit more complicated than other sites, with there being differences in terms of listing or selling fees based on certain factors. For most people, you can list around 50 items for free each month, and anything above that is charged a fee of around $0.35. In terms of selling fees, it can be as high as 10%, but can also be less. Part of this depends on the type of items you are selling. The higher selling fee can be justified given the large pool of people who use eBay. If you want a large audience right away, a well-known site like eBay may be the right fit for you!
5. Amazon Handmade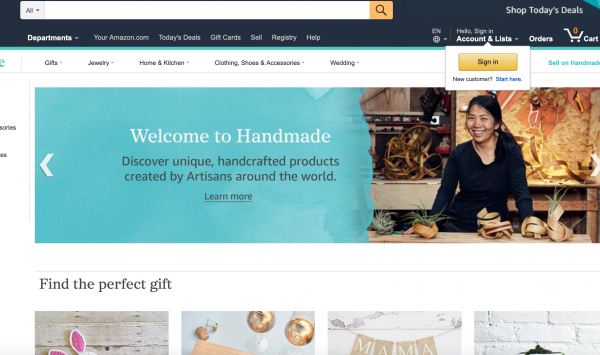 Finally, did you know that ecommerce giant Amazon also sells handmade items? They do! Called 'Amazon Handmade,' they have a dedicated section of Amazon that is all about selling handmade goods. If you want your items in front of arguably the largest online audience, Amazon Handmade is for you. With tons of categories, you can sell just about any of your DIY creations!
There is no up-front cost to start selling, but you do have to apply for an account (as opposed to other sites where anyone can easily sign up and start right away). If you are approved, you will have to pay a fee for each item you sell. The fee is the most expensive on this list, you will pay about 15% for each item sold. Keep in mind that this fee also includes things like seller support and fraud protection!
You will find that Amazon is much stricter about the items they allow to be sold- they must be entirely handmade by you! If you fit that description, it is a great opportunity to sell your products to a worldwide audience. We would recommend this site for a seller who is serious about selling their crafts full-time. It is more expensive to be listed here, but it will seriously pay off.
Wrapping Up
So there you have it! If you want to get started selling your DIY creations, you've got plenty of options! Based on the budget you have for setting up your shop, as well as the items you have to offer, you can determine which platform will be right for you.
From well-known places like Etsy and Amazon Handmade, to lesser known options like eCrater and Artfire, you can rest easy that all are excellent platforms and can get you one step closer to selling your beautiful creations! Happy selling!
Pin for later