DIY Party Decorations on a Budget
last updated:
Nov 02, 2020
6085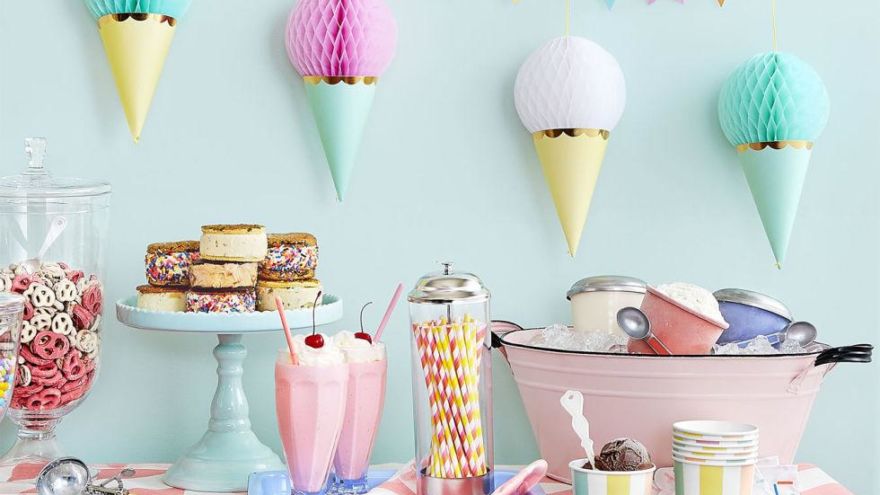 There's nothing better than having the ability to throw a party, but one of the largest expenses you might fall into are your decorations. Between balloons, streamers, table settings, and cutlery you could easily spend hundreds of dollars on themed decorations alone. Not to mention gifts, food, dessert, and beverages, which also cost a small fortune.
Instead of breaking the bank for your next party, consider these astounding budget-friendly DIY party decorations you need to take advantage of for your next shindig!
1. Tissue Paper Garland
Garland seems to be all the rage this year especially as it brings the perfect amount of party atmosphere into your house. With the help of tissue paper garland, you can create fun and exciting shapes out of an incredibly inexpensive material, string them all together, and hang them from relatively anywhere in your home.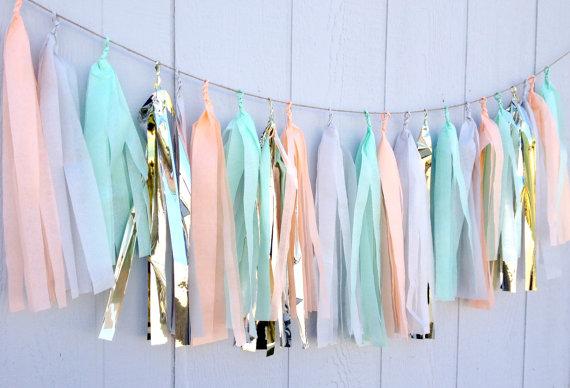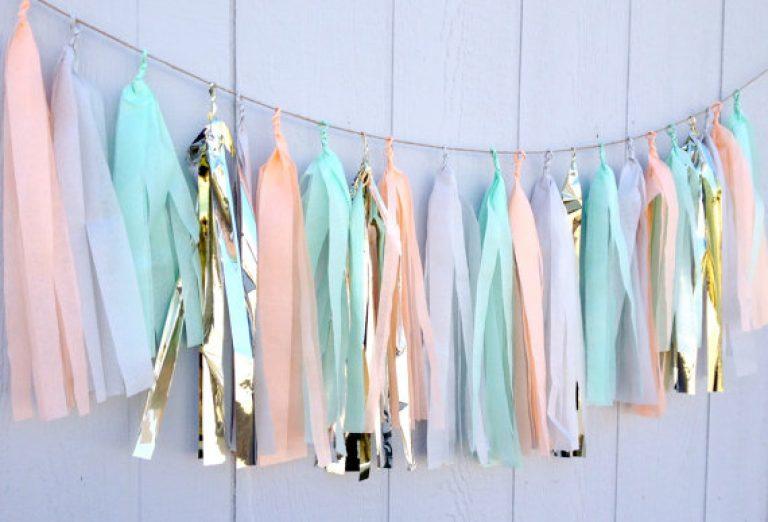 All you need to do is go to the dollar store, find coordinating colored tissue paper that accentuates the theme of your party, and purchase string. The best part is you probably only need one pack of each color as you can cut dozens of shapes out of a single roll.
Our favorite idea is to cut small flower shapes out of the tissue paper and thread the invisible string through the material so it appears that the paper is floating in midair. It's a beautiful touch to a baby shower, wedding shower, or your little girl's birthday party.
2. Popsicle Stick Placemats and Table Runners
You're inevitably going to want to decorate your entire home for the party, and the first thing to start with is the dining table. With the help of placemats and runners, you can accentuate a great party theme with minimal materials. Traditionally, you might be tempted to go out and buy a table runner but with the help of popsicle sticks, neon paint, and a little bit of hot glue you'll have a great party decoration right at your fingertips.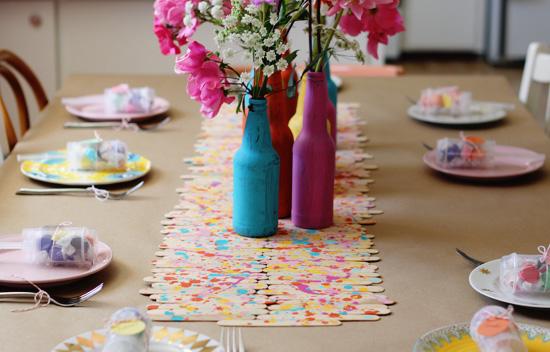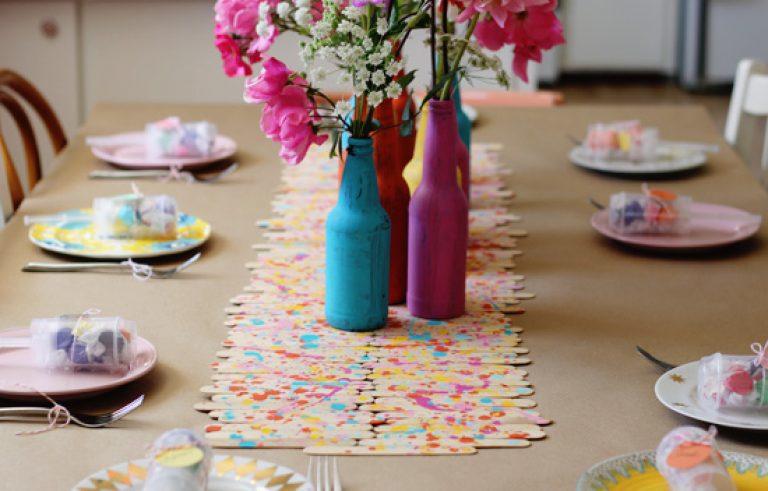 All you need to do is align the popsicle sticks in a row to where the sides are touching one another to get an idea of how many sticks you'll actually need for either a runner or a placemat. You can then use the hot glue to affix the sticks to one another so they create an even surface. For an added pop of color, take several colors of neon or bright colored paint and splatter it all over the surface of your newly created runner or placemat.
3. Candlestick Dessert Plates
It's often that you most likely have a few home décor items lying around that have yet to be used or are being saved for a "special occasion", well, now is the time to pull them out of your china cabinet and put them to good use! Candlesticks are a phenomenal option for creating a DIY dessert plate, especially as a traditional dessert plate can cost upwards of $20. All you're going to need is your candlestick and a regular plate that you have lying around the house.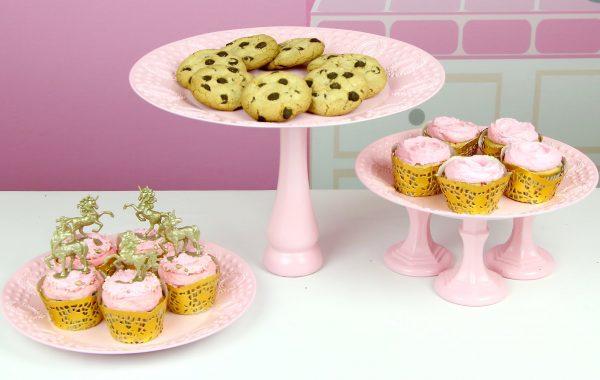 You can place the plate on top of the candlestick and voila, you're ready to assemble and display your desserts for everyone to enjoy. If you're concerned about the stability of the plate, add a little bit of glue to the top of the candlestick and affix the plate to the surface so it won't fall over as guests take their treats.
4. Chalkboard Signs
No matter if you're planning a wedding, shower, or a birthday party your guests are going to need to know information such as the name of certain treats, where the bathrooms are, and even where they're supposed to be sitting at the table. Chalkboard signs are incredibly inexpensive to make on your own, even less expensive than buying a premade design from your local craft store.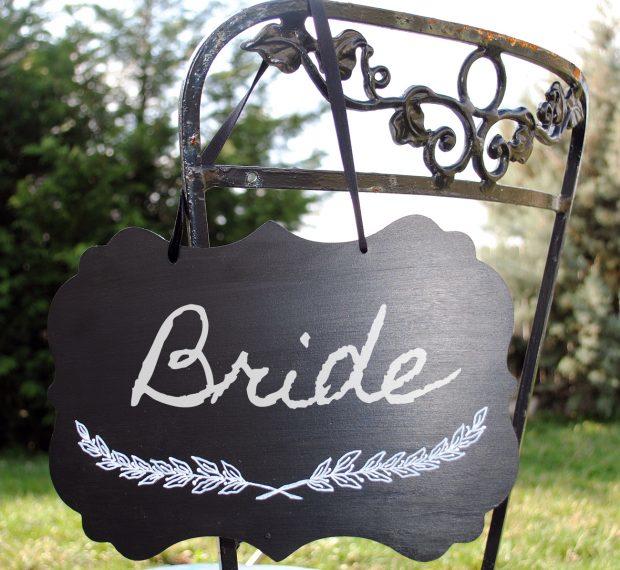 To make your own chalkboard sign all you're going to need is chalkboard paint and a few pieces of wood. You can paint the front of the wood using the paint and give it a sufficient amount of time to dry, ideally follow the instructions on the back of the tub of paint.
Once the surface is completely dried you can then either use traditional chalk or chalk markers to create your signs. They add the perfect rustic appeal to any gathering and they will turn out to be more useful than you originally thought as you can use them for absolutely any party you decide to host during the year.
5. Confetti Balloons
Balloons are the most quintessential birthday decoration and to help give them a greater impact than simply lying limp across the floor in your home, consider filling them with confetti! This is especially aesthetically pleasing if you choose clear or bright white balloons where the confetti will easily be seen. It adds the perfect splash of color and you can typically find boxes of confetti for less than $2 at the dollar store or big box retailers.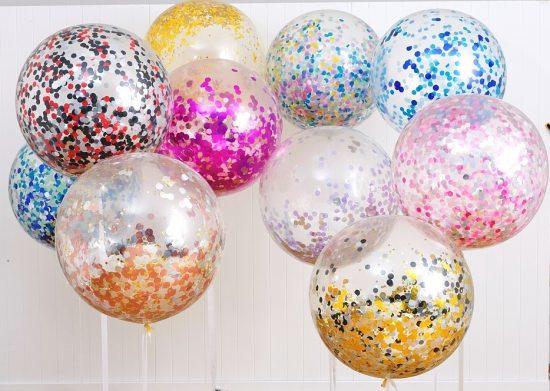 The best part? At the end of the party, your guests can go around popping the balloons and being showered in bright and exciting shapes and designs. However, you should definitely be prepared to spend a little more time cleaning up after the event than usual, as confetti can get absolutely everywhere!
6. Fork and Paper Placeholders
As another great way to add a little bit of color to your table setting, consider using your forks as a functional way to show people where their places are at the table. You can cut shapes out of construction paper or Bristol board, write your guests names on the paper, and fold them into the prongs of the fork. It's an easy and efficient way to guide your guests without taking too much space up on the dining table. Plus, you don't have to worry about buying actual place card holders.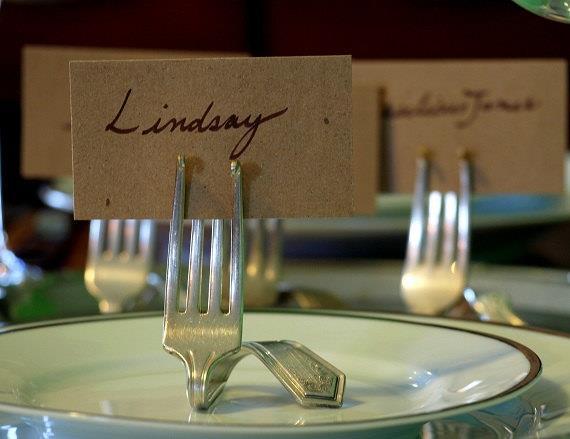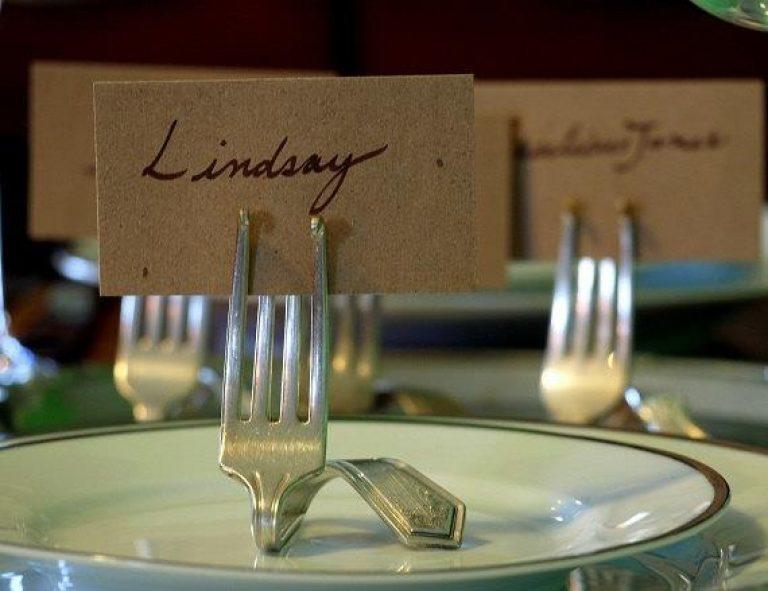 Planning a party can be a fun and exciting journey, especially when you start to get your creative juices flowing. When it comes to creating a spectacle in your very own home, you can do it all with a couple of items and a few spare hours for DIY projects. In addition, everything on this list is incredibly affordable and can revolutionize the way you celebrate.
Pin for later