5 Awesome Sites to Buy Flowers From!
last updated:
Apr 09, 2019
1684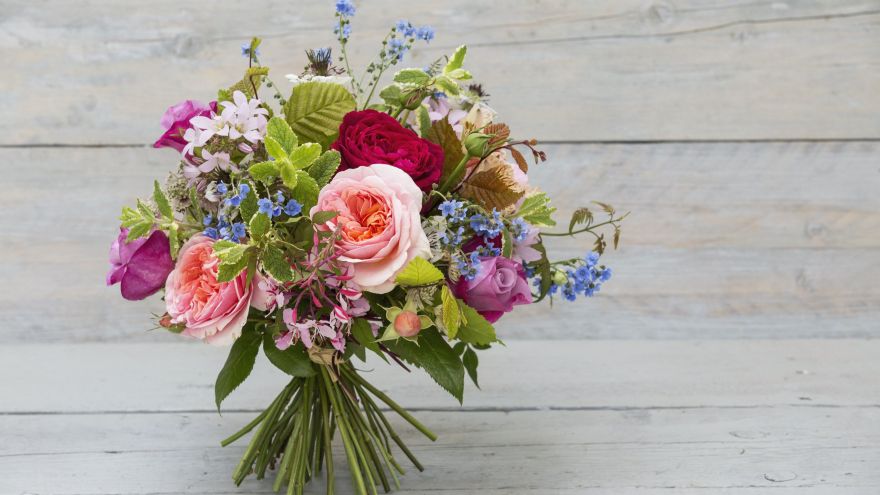 It's that time of year when everyone is searching for the best online shop to buy flowers from. Luckily, there are hundreds of places where you can order flowers online, but finding the right ones can be tricky. When purchasing flowers, it's similar to buying anything else.
The less you pay for them, the poorer quality they're likely to be. You're going to want to make sure that you choose a florist that has beautiful arrangements, fresh flowers, and affordable prices. You'll also want to make sure that they use high-quality substitutions in the event the flowers you want are out of season. Below are our top 5 sites to buy flowers from at any time of year.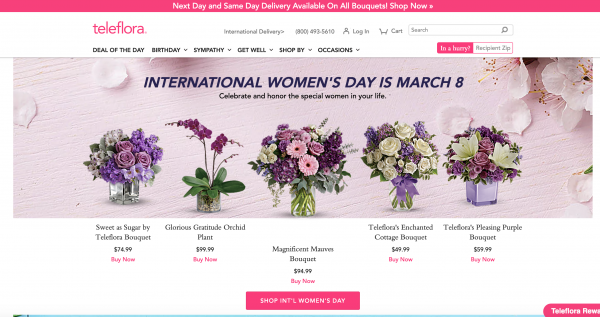 Teleflora is quite popular because of its quick shipping options. As long as you place your order before 3 PM, the arrangements can be delivered within the same day. Though you might be paying more for shipping, it's the perfect option for last-minute gifts. Another advantage of this site is that they have arrangements for any price point. Additionally, they have a "Deal of the Day" where you can save on beautiful arrangements every day of the week.
The way Teleflora works is they coordinate with your local florists to create beautiful arrangements that are hand-arranged and hand-delivered. In comparison to other online companies, the arrangements are never boxed and shipped. Not to mention they have stunning arrangements for every occasion you could possibly think of.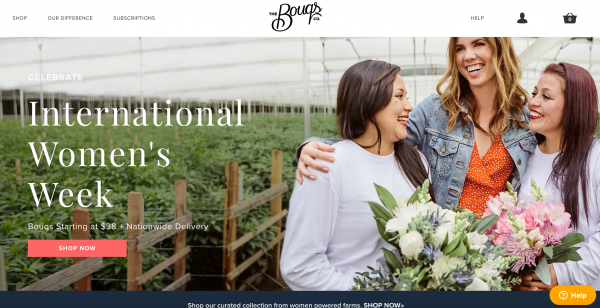 If you're on the hunt for a floral arrangement that is different from traditional designs, The Bouqs. Co. is a fantastic option. All of their flowers are cut fresh from farms and give you the option to choose from brilliant arrangements you've likely never seen. With that being said, they are slightly more expensive than their competitors. However, their floral arrangements are unmatched. Additionally, you can save 20% off of your first order by signing up for their email list.
One of the most unique things that The Bouqs. Co. has to offer is a subscription service. If you want to send an arrangement of flowers to someone you love on a regular basis, you can sign up for a subscription. You'll save 20% on your orders and receive free delivery with this option. Signing up for a subscription means you can customize the dates that you want the flowers to be sent.
The Bouqs. Co. makes buying flowers easy, especially when you look at all of the categories they have to offer. You can browse through flowers by their shipping time (same day, next day, or no rush), you can also browse by the occasion. Our favorite way to shop on their site is to browse by the farms where the flowers are cultivated.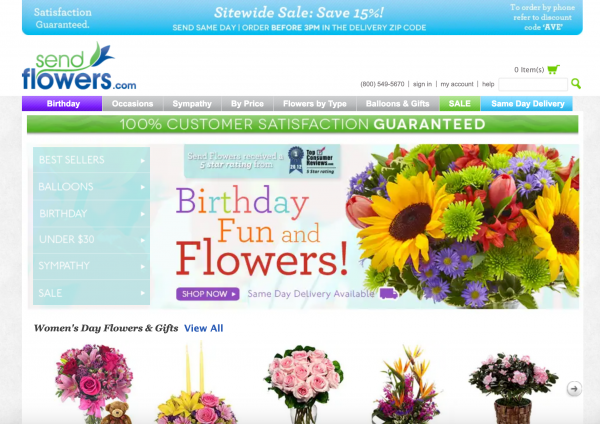 SendFlowers.com is set up similarly to Teleflora in the way that you can find bouquets for any occasion and at a variety of prices. Like most other online florists, you can also opt for same day delivery through this site. They also have their bouquets arranged by occasion, but you can also sort through arrangements by price. Additionally, they have a special sale section for flowers that are currently marked down.
As an added benefit to SendFlowers.com, they have a special section for gifts not related to flowers. The person you're buying for might not be the type of person that enjoys flowers. Luckily, there are plenty of other gifts that you can choose from that can also be delivered the same day. Alternatively, you can add these special gifts to a flower order for an extra touch. SendFlowers.com has balloons, teddy bears, chocolate gift baskets, candle centerpieces, and more.
The website is also set up so that you can browse through their products easily. If there is an upcoming holiday, such as Valentine's Day, you can easily take a look at their specialty arrangements.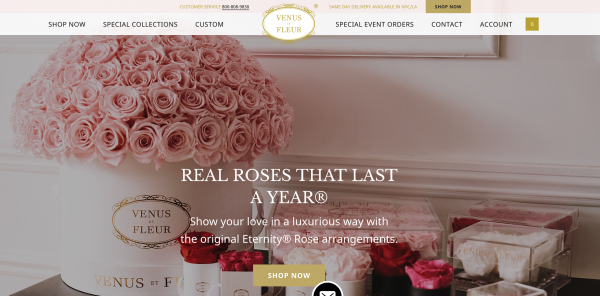 Venus et Fleur is the type of online floral store that is recommended for people looking for a luxurious arrangement of flowers. You may have seen these boxed arrangements on social media and in the homes of the elite. This is because, apart from the fact that the flowers are beautiful beyond belief, they're also incredibly expensive. However, they're expensive for a good reason, as the roses last a year.
Known as "Eternity Roses", the arrangements from Venus et Fleur don't require any watering or any maintenance. They simply stay beautiful for a year (or longer). There are several different boxed arrangements that you can choose from, depending on your budget. The small square arrangement starts at $299 and features 16 stunning roses. The largest square starts at $399 and features up to 42 classic roses.
On the more budget-friendly side, you can also choose from their "Mini Collection" which has flowers in groups of six to a single rose. However, around Valentine's Day every year, the "Mini Collection" sells out incredibly quickly.
5. Sprout Home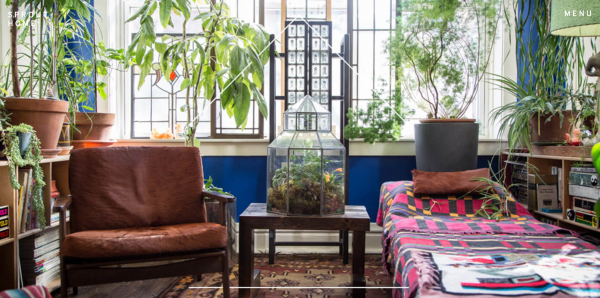 Sprout Home is both an in-person and online florist that features beautiful arrangements unlike anything on this list. The best part is that you create your own customized bouquet for a price point that you're comfortable with. If you are unable to visit one of their physical locations to choose the flowers you want, ordering them online is incredibly simple.
All you have to do is fill out their online form with your email, the recipient's name and address, and any delivery instructions. You then enter your budget for the flowers and the florist will customize a bouquet based on the amount of money you're comfortable spending. There are also tips on the ordering page about what you can expect based on your budget. You can also choose from an assortment of vessels to help make the arrangement more beautiful. For example, opting between mercury glass, pedestal, and ceramic vessels.
Some of the other customizable options include floral occasion/description, color palette, and your inspiration for the arrangement. It's a uniquely creative approach to ordering flowers because the arrangement will be just as much of a surprise to you as it is to the recipient.
Final Thoughts
This year, why not consider buying a floral arrangement for someone who holds a special place in your heart? Even if it's not for Valentine's Day, there are plenty of other occasions where flowers would be the perfect solution. All you need to do is use one of these 5 awesome online flower shops to do the work for you.
Pin for later