How to Make a Friendship Bracelet to Gift Your Bestie!
last updated:
Aug 13, 2018
1917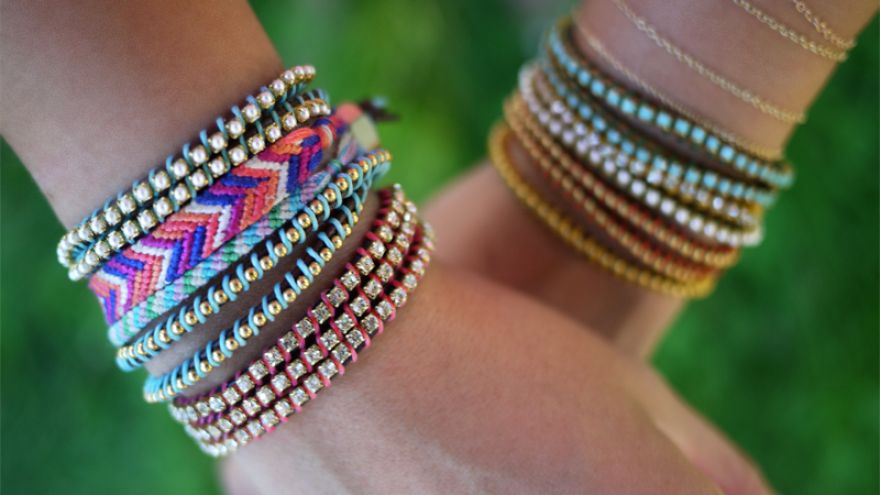 Friendship bracelets are a great way to show your bestie that you're thinking of them, and over the years, they have only grown in popularity. No matter if you want to make a pair of bracelets that match or if you want to make them their own unique bracelet, there are plenty of things that you can use to make them unique, trendy, and amazing! Below are the best products you're going to need in order to learn how to make the greatest friendship bracelet within a matter of minutes.
1. Klutz Friendship Bracelets Craft Kit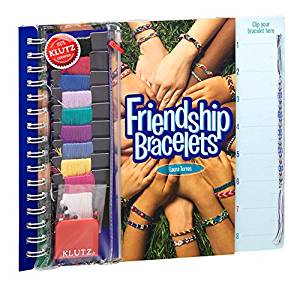 If you're looking for the easiest way to make your own friendship bracelets, you should definitely look into an all-in-one kit that comes with everything you'd need for the project, such as the Klutz Friendship Bracelets Craft Kit. Not only does it come with a book that is filled with instructions on how to create different designs, but it also comes with the thread you need in an assortment of colors.
With your order, you will receive
✓ Plenty of embroidery floss: With over 7 different colored rolls of embroidery floss, you can make at least 12 different friendship bracelets that all of your friends will love.
✓ Beads: Crafting beads are a phenomenal way to take your friendship bracelets to the next level, and with the Klutz Friendship Bracelets Craft Kit you'll also get a variety of different colored beads to add an extra ounce of flair.
✓ Instructional booklet: Ideal for people who have never made friendship bracelets before, you'll love the 58-page instructional booklet with easy to follow instructions for all ages.
2. Friendship Bracelets 101: Instructional Guide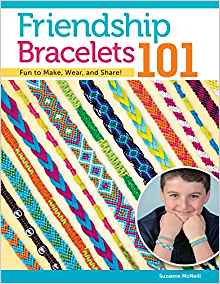 This guide is easy for children, teens, and adults to follow to learn about a wide variety of extrinsic and stunning designs that your bestie will be proud to wear on his or her wrist. This book is ideal for people who are more interested in choosing their own embroidery floss and accent pieces but need help when it comes to creating designs.
There are plenty of friendship bracelet instruction guides that you can find from Suzanne McNeill that can make creating bracelets much easier than you ever imagined, even with little to no experience.
3. TOAOB 1200pc Bead Set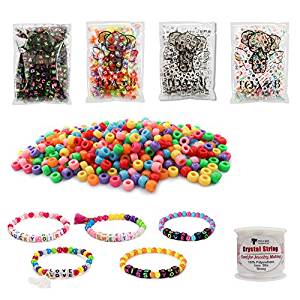 If you're the type of person who loves crafting, there's no such thing as too many beads, and with the help of the TOAOB 1200pc Bead Set, you'll easily be able to add to your collection of unique beads. All of the pieces in the set are specifically designed for jewelry making and are of the highest quality, not to mention you get 1200 pieces for one third the cost of what you'd have to pay at your local craft store.
All of the items that you'll receive with the TOAOB 1200pc Bead Set include:
✓ 800 letter beads: Available in 4 different styles (200 pieces per style), you'll have access to 200 pieces of letter beads to help you spell out your friend's name, nickname, or a cute phrase they're sure to love.
✓ 400 pony beads: If you're looking for something bright, cheery, and vibrant, you'll love the 400 pony beads that come in a wide assortment of brilliant colors that are sure to make your friendship bracelet jaw-dropping beautiful.
✓ Beading thread: You can guarantee that you won't have to head to the store to buy any additional pieces to make your friendship bracelets, as the set also comes equipped with 50 meters of beading thread, making the entire package ready to use right out of the box.
3. BEADNOVA 800pc Bead Set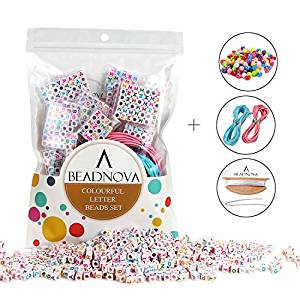 If dealing with 1200 beads seems slightly overwhelming, you can opt for a less bulky package such as the BEADNOVA 800pc Bead Set. This kit comes with similar beads to the set, however, there are a few more colorful components that might be preferable, depending on how fashionable your bestie is.
As a set, you will receive:
✓ 800 letter beads: With 800 different letter beads that you can choose from, you'll never run out of great messages that you can add to your friendship bracelets to give them more meaning. Also, the letter beads come in an assortment of colors for an extra pop.
✓ 120 color beads: You'll also have access to blue, green, yellow, rose, pink, red, blue, white, and purple color beads for even more vibrancy.
✓ Plenty of cord options: In the kit, you'll not only receive one type of cord/embroidery floss, you'll be able to use 2 meters of pink elastic, 2 meters of clear cord, and 2 meters of faux suede.
4. RenBa Embroidery Floss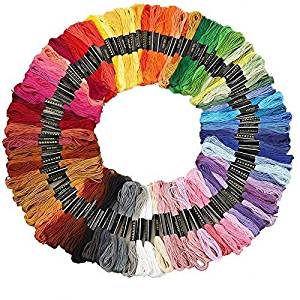 Perfect for friendship bracelets that don't require the use of beads, the RenBa Embroidery Floss is a great option to have at your disposal. In a single order, you'll get 100 rolls of embroidery floss in a wide variety of colors, giving you more than enough options when it comes to pairing colors together. If you're focusing more on the traditional style of friendship bracelets, you'll never run out of color combinations to choose from.
The floss is constructed out of 100% cotton, which makes them incredibly soft to wear and easy to work with. You'll not only find that the material is perfect for friendship bracelets, but it can also be quite useful for embroidery project such as weaving.
Above all else, as the RenBa Embroidery Floss doesn't come with any small pieces, such as beads, it can be a great option for young children to try their hands at something new.
Everything You Need for Friendship Bracelets!
You can guarantee that with the help of these 4 great products, you'll be well on your way to creating an assortment of different friendship bracelets for every special occasion. Instead of buying your bestie a generic gift that they can find at the store, making friendship bracelets is giving them a personal memory that they'll be sure to cherish for many years to come.
Pin for later