This product is listed here: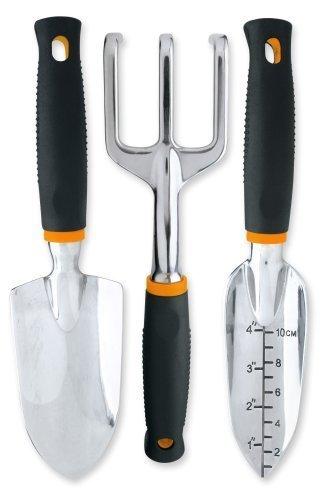 3 Piece Softouch Garden Tool Set
They can be quite finicky when it comes to gifts, but a gardener will never say no to a multipurpose garden tool set, something that could help him with his gardening endeavors! We here at That Sweet Gift have found the perfect gift – The 3 Piece Softouch Garden Tool Set!
Detailed information about 3 Piece Softouch Garden Tool Set
If you haven't already made the shopping list for the holidays, now might be the perfect time to do some homework. Well, now it's time to make final amendments like what to get that crazy gardener who has a knack for making a better and healthier garden for their beloved plants. The Softouch Garden Tool Set is a real lifesaver when it comes to last minute gift ideas for a gardener and yours is no exception. This easy-carry tool set has everything your gardener will ever need to make the most out of his everyday gardening chores like digging, transplanting, cultivating, and more.