This product is listed here: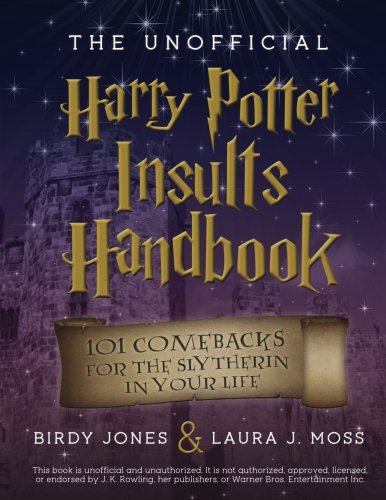 The Unofficial Harry Potter Insults Book: 101 Comebacks
Here is a super fun and comical gift that is a perfect fit for a Harry Potter fan! With so many Harry Potter fans out there, this is sure to be the perfect gift for someone in your life. It is the Unofficial Harry Potter Insults book. It is written in a comical manner made to make people laugh. Specifically, Harry Potter fans as they will understand the jokes much better than anyone else. The book is appropriately subtitled as Comebacks for the Slytherins. So, if you know a Harry Potter fan that could use some good comebacks for the Slytherins in their life, make sure to get them this hilarious book, so they always have the best comebacks imaginable.
Detailed information about The Unofficial Harry Potter Insults Book: 101 Comebacks
This book was written by Birdy Jones and Laura J. Moss. The book is in no way affiliated with the actual Harry Potter series but is just put together by a couple of big fans. It is filled with lots of Harry Potter knowledge and references, of course! It features a full 101 different comebacks and insults all from the wonderful world of wizarding from the Harry Potter world. While the insults and comebacks are primarily for comical purposes, you never know when one will really come in super handy!