This product is listed here: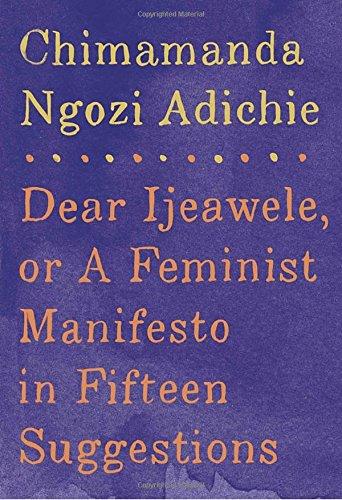 Dear Ljeawele: A Feminist Manifesto in Fifteen Suggestions
Are you looking for a good summer read? Something to hold you captivated while also inspiring. Or maybe something to give as a gift to the booklover in your life? Then you need to read Dear Ijeawele, or A Feminist Manifesto in Fifteen Suggestions by Author Chimamanda Ngozi Adichie.
The book was conceived when Adichie received a letter from another woman, inquiring how she could bring up her child to be a feminist. This book is Adichie's response. She outlines fifteen different suggestions that are straight to the point and fun to read. These suggestions include things like letting the daughter choose different toys, not only dolls. Children learn best from examples so if a mother wants her daughter to be an independent and strong woman, she needs to be that way as well.
Detailed information about Dear Ljeawele: A Feminist Manifesto in Fifteen Suggestions
It's a fantastic read that sheds light on the power of women while, at the same time, putting down the myths that women are weak, or only belong at home. In a conversational way, Adichie brings up many important points about sexual politics and the role women play in society.