Graduation Party Ideas That Won't Break Your Bank
last updated:
Nov 06, 2019
1864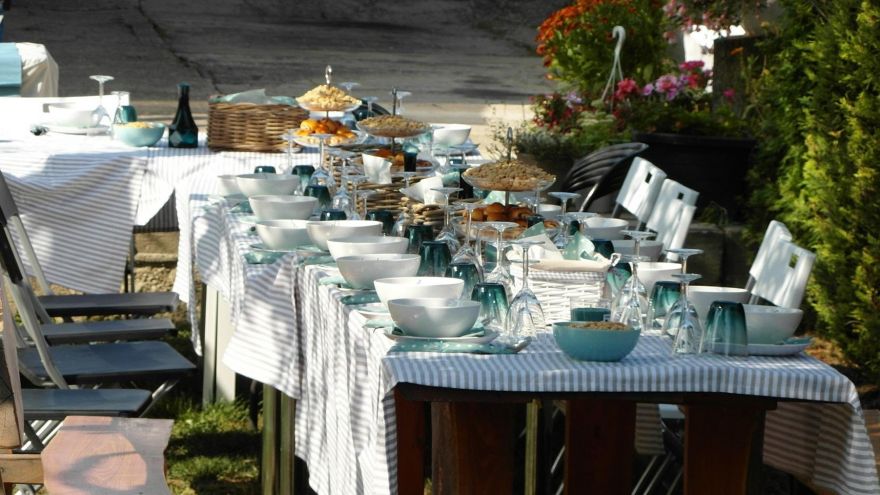 When the school year comes to a close and the senior classes throw their caps into the air and turn back their tassles in symbolic closure, the graduates receive their diplomas, swivel on their heels, and walk out into the world with a notch in their education belt.
If your child is graduating this year, throw a party for him or her to celebrate the huge milestone. Not sure where to start and low on budget? From tasty desserts to festive photo-booths, check out the ideas below to plan a blow-out party without draining the bank!
Slideshow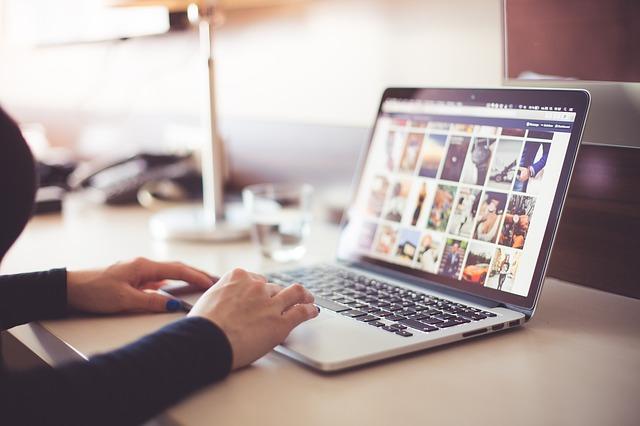 Decorate the entry table for your grad and guests with a photo stream from their celebratory years at school. Go digital or go print with your photographs. Capture memorable moments on screen in a slide show form to keep things interesting. Use a frame stand to prop the slide show up next to an old key, symbolic of unlocking the future!
Graduation Key
A graduation key (or key to success if you're going for a cheesy idea to embarrass your kid) is a thoughtful touch to add to the graduation party greeting table- and can get people talking about future plans!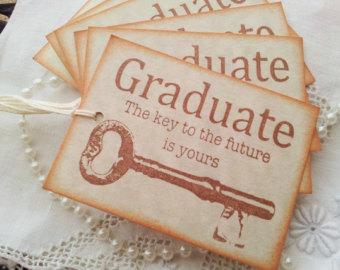 Let your guests hang their keys on individual hooks on a white backboard or sit in a key bowl on the welcome table. Your guests can contribute to the key to success theme themselves- and you can account that your guests are safe and sound with a reminder to drive safely when leaving the party.
Graduation Year Sign
Get creative and craft the numbers of the graduation year with art supplies! Splatter paint wild colored numbers on white cork board or arrange colorful tissue papers to bring the year of success to life. Not too artsy? You can buy cheap, bright, and cheery photo frames to hang print-out versions of the numbers.
Use white paper for print and hang the numbers above a dessert table or photo-booth area. Homemade hanging signs are a great way to remind everyone of their accomplishments so far. It might also bring some joy to your grad when they see your hard work to make their day a heartwarming one!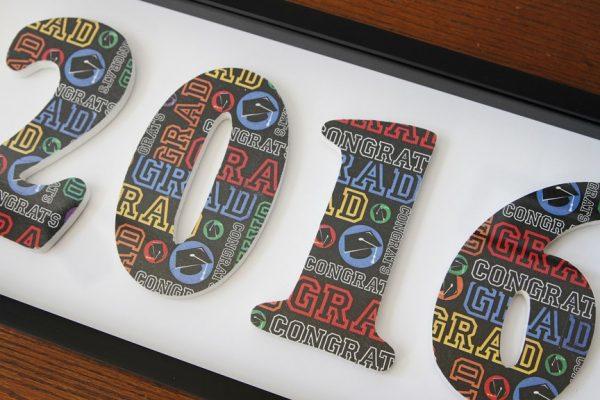 Take out the photographs again you used in the digital slide show on the welcome table and use the images todecorate the graduate year sign! You can stand the numbers on wooden sticks on the lawn and glue colorful prints of the photos onto the numbers.
Another fun idea is using candy and other edible treats to create the grad year sign! Gummy worms and sour patch kids are big and flexible enough candies to bend and twist into numbers and shapes. They are a great snack to munch on while getting ready for the party, too!
Decor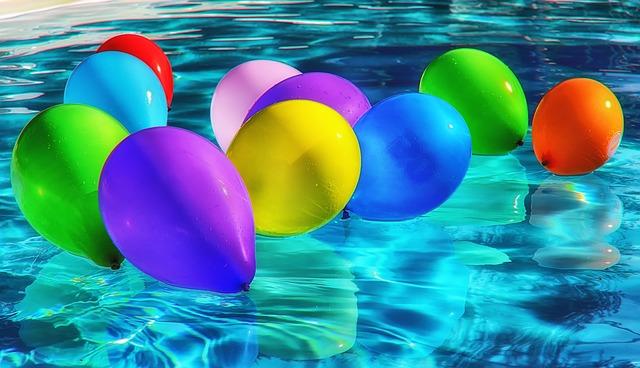 Grab some balloons and arrange them for a wall decoration! You can use small magnets or paperweights to hold them down in front of a white wall that needs some festive cheer.
Mason jars of sunflowesr bring charm and zest to the party atmosphere, too. Consider the color scheme of the party and work to create a mood using the color scheme of your choice. Yellow, whites, and oranges make a great grad party vibe.
Lanterns for back deck and yard parties are both elegant and fun. There are plenty of thematic lanterns that can hang off of beams or fences. Weave stringed lanterns through table tops to bring great lighting to the bash. You can buy them in all kinds of shapes, sizes, and colors, like giant stars or clouds.
Whip out the board games for activities and décor. Use games that require a large group of people to play to keep guests socializing with one another. Encourage people to write a note of congrats to the grad by leaving out blank Jenga piece and playing cards with Sharpies.
Not only is writing a note to the grad a relaxing alternative to mingling with guests but it also gives the grad something to take with them when the celebration is over. You can set these up on tables in the back lawn or in the living room and dining area if the party is inside.
Clean-Up with Style
Not excited about clean-up? Grab wicker baskets and white trash bags and create cursive signs for Trash and Recycle. Not only does this look country-cute, but it dresses up what can look like overflowing trashcans of old cake and beer cans.
Beverage Accessories
Speaking of beer, to create some space for beverages, consider an inflatable table top cooler. The drinks are accessible and visible for guests this way. Another great idea is putting chases, kiddie drinks, and other non-alcoholic beverages in a kiddie pool! You can even float around small cups for straws or add rubber duckies to tack onto your color scheme!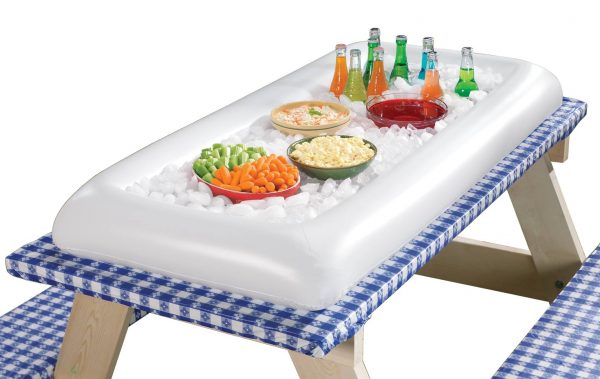 Grad hat coasters and coozies are an additional decorative accessory that can build on the theme of your grad party!
Leave stacks of coasters around the party environment so they are available when someone is just thinking how badly they'd love a coozie for their drink! Spread out the coasters and coozies to create a consistent theme for your grad's party.Â
Popcorn Bar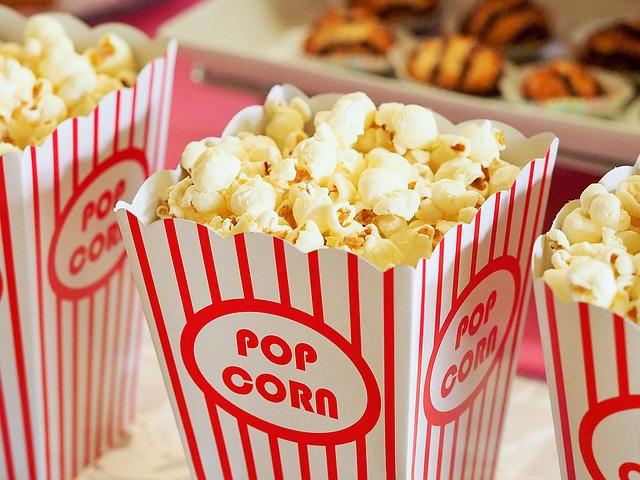 Have you thought about easy, cheap snacks, yet? Consider a pop-up popcorn bar out back or inside! Popcorn is an easy snack to make in high volume. The treat can be both salty and savory, depending on the toppings made available.
Surprises your guest with yummy toppings for the popcorn, like garlic salt or chocolate chips, so everyone can feel like their snack is fresh and festive. You can use an old wheel barrel and picnic blanket and place bags of popcorn inside them.
Or, use paper baggies with ties and leave them out at a high-top table next to the shakers full of toppings. Not sure how to advertise your surpise pop-up bar of goodies? So many play-on-words to be done with popcorn bars that you'll have mouthfuls of puns and fun names to label the popcorn bar! You can use white boards or print out words to direct your guests to the treats.
Pin for later