Gluten-Free Food List: These Are the Foods to Stock Up On if You Have a Gluten Intolerant Person In Your Household
last updated:
Dec 31, 2018
1535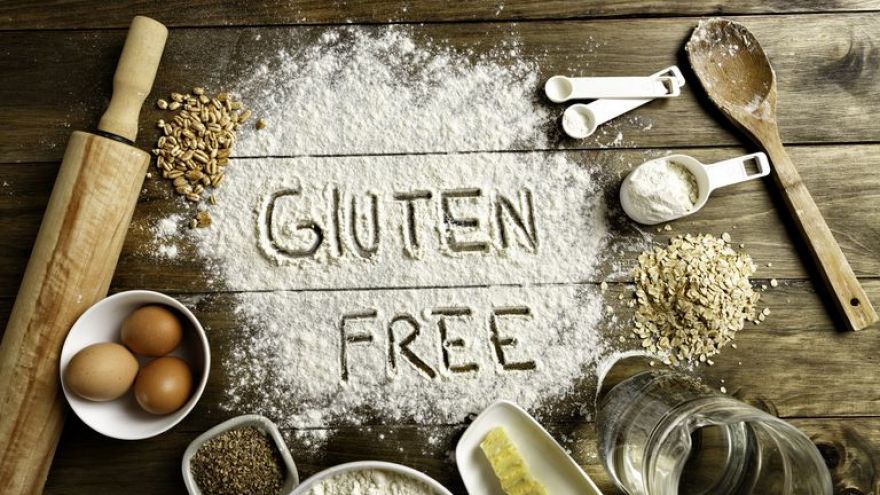 Having a serious gluten intolerance can be difficult to live with at first. Not only are you restricted to certain types of food, but you also have to make sure you're eating the right things. As the family chef, a gluten intolerant person can be easy to cook for, especially if you know what they should eat. As more restaurants and brands become aware of gluten intolerance, the list of gluten-free things you can buy from the store will continue to grow. Below is a list of the most important food groups to focus on if you're gluten-free, as well as some fantastic products to consider.
Gluten-Free Whole Grains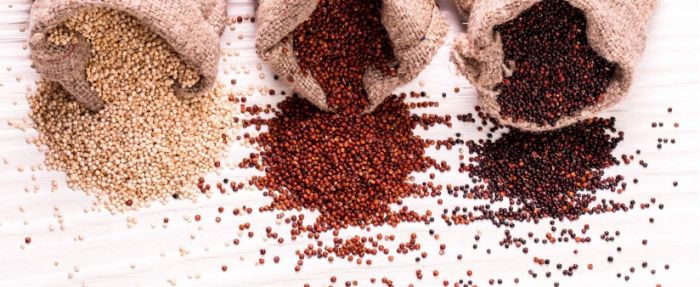 Whole grains are essential to anyone's health, as they contribute to healthier bowel movements as well as skin, nail, and hair growth. They also help to manage blood sugar levels, but many whole grains contain gluten. It's important to double check labels to make sure you're choosing whole grains produced in a gluten-free facility. Our favorites include:
Quinoa
Brown rice
Sorghum
Buckwheat
Millet
Fruits and Vegetables
There are a numerous amount of benefits that fruits and benefits can bring to the table. In fact, they're some of the healthiest things that everyone should try to have in their diets. With that being said, as a gluten-free person, you're going to want to opt for fresh fruits and vegetables. This is because some of the processed varieties will include gluten, especially in terms of added juices or thickeners. The most important ingredients to avoid with fruits and vegetables include malt and maltodextrin, hydrolyzed wheat protein, and modified food starch.
Our recommended list of fruits and vegetables to eat with gluten intolerance include:
Bananas
Citrus fruits
Apples
Peaches
Pears
Berries
Starchy vegetables (potatoes, squash, and corn)
Greens
Cruciferous vegetables
Mushrooms
Carrots
Green beans
Protein

Similar to whole grains, proteins are incredibly important to the human body. Not only does protein help to promote the healthy development of muscles, but it also provides the body with energy. Protein is also responsible for healthy hair, skin, and nails as well as it helps our bodies to naturally produce amino acids. Even vegans will need to find a source of protein, as it's one of the most essential building blocks for a healthy foundation.
With all of that being said, you're going to need to be careful when it comes to choosing the meat to consume on a gluten-free diet. This is because a lot of the seasonings and marinades uses on prepared meat contain some source of gluten, such as flour or malt vinegar. The best gluten-free proteins to keep an eye out for include:
Red meat (lamb, bison, beef, and pork)
Poultry (turkey and fresh chicken)
Legumes (peas, peanuts, beans, and lentils)
Nuts and seeds
Seafood (scallops, shellfish, and fresh fish)
Soy foods (edamame, tempeh, and tofu)
Dairy
One of the most interesting things about dairy is the fact that most types are naturally free of gluten. However, there are some brands that contain flavoring and additives that you should avoid. Similar to preserved fruits and vegetables, some dairy products might include modified food starch, thickeners, and malt. With that being said, the best dairy products for gluten-free individuals include:
Butter
Cheese
Cream
Cottage cheese
Milk
Sour cream
Yogurt
Our Favorite Gluten-Free Snacks
At this point, you should have a strong understanding of the basics of how to develop a gluten-free meal plan for the gluten intolerant person in your household. One of the most difficult areas for people who can't eat gluten is finding snacks and treats that they can enjoy. Most treats that you find from the grocery store are packed with ingredients that contain gluten, which makes it a little tough. Not to mention the snacks that you get from health food stores are highly expensive and unrealistic for most families. We've made a list of our favorite (and affordable) gluten-free snacks that everyone can enjoy!
1. Shrewd Food Protein Crisps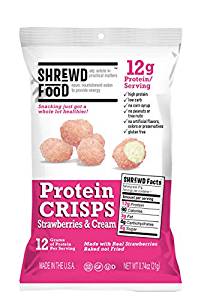 Available in a package of 8 bags, the Shrewd Food Protein Crisps are simply delicious. You'll be able to choose a flavor of your desire ranging from baked cheddar to strawberries and cream. These snacks also come with a wide variety of health benefits including being high in protein, low in carbs, and entirely gluten-free. The best part is that an entire bag only adds up to 90 calories and gives you 12 grams of protein.
2. HighKey Mighty Cheese Crunch Snacks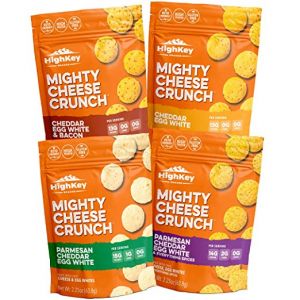 If you're someone who has an affinity for cheesy snacks, these crispy HighKey Mighty Cheese Crunch Snacks are fantastic. Available in an assortment of flavors including bacon, cheddar, and a variety pack, you'll always have something to munch on throughout the day. High in protein and low in carbs, every ingredient is natural, gluten-free, grain-free, and filler-free.
3. This Bar Saves Lives Granola Breakfast Bars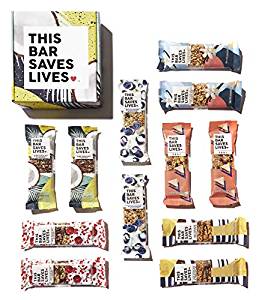 Ideal for someone who is usually in a rush in the morning, these granola bars are a real life saver. Developed by This Bar Saves Lives, their granola bars are absolutely scrumptious and work perfectly as meal replacements. Their ingredients are fully natural and gluten-free, made from nuts, seeds, and other fantastic ingredients. They're also kosher and non-GMO, which gives you the peace of mind that you need.
When you order the variety pack, you can get flavors such as Madagascar vanilla almond and honey, maple pecan, dark chocolate and peanut butter, as well as PB&J.
4. Zac Brown's Remedy Bakeshop Gluten-Free Cookies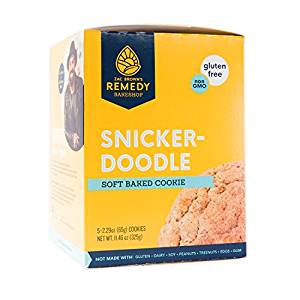 Looking for something sweet to enjoy as a dessert or a mid-day snack? These phenomenal gluten-free cookies are exactly what you've been looking for. In flavors such as snickerdoodle, chocolate chunk, and oatmeal cranberry, you'll fall in love with them after one bite. Crafted using whole non-GMO ingredients, these are the type of cookies that everyone will love. Also, they're fully developed by Zac Brown's, of the Zac Brown Band, company, Remedy Bakeshop.
Final Thoughts
Being gluten-free isn't as difficult as it used to be in the past, especially with healthier options available in stores. With the right ingredients, you can live a better lifestyle by eating foods that don't agitate your food intolerances.
Pin for later