Fun Weekend Getaways for Couples! (Ideas & Destinations)
last updated:
Sep 02, 2019
1801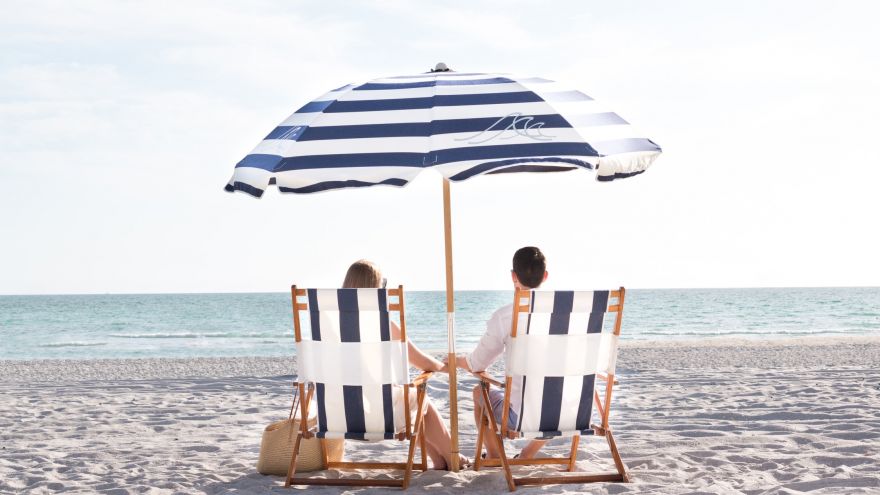 These are our top picks for destinations (all here in the US) that make for fun weekend getaways for couples. Depending on where you live there might be a short drive or short plane ride away- easily doable even if just for a weekend!
Planning a nice weekend getaway for you and your partner? Sometimes it is these quick getaways that can make the biggest difference in your relationship.
If you have been busy and stressed out lately, sometimes you just need to recognize that you need to get away!. Even if you just go for a day or two, it can be just the thing you need to reset, relax, and reconnect.
If you want to plan the perfect, fun weekend getaway, it all starts with picking the right destination. If you are looking for some inspiration, look no further.
Let's see which cities made our list. Along with the cities we'll also discuss some top things to do while you are there. Let the planning begin!
Fun Weekend Getaways for Couples!
1.Napa Valley, California
Of course, we had to include Napa on our list! While you could easily spend weeks here traveling to all the various wineries, it is also a great weekend destination.
If you and your partner love wine and want to have a fun weekend tasting some of the world's best wine, Napa is the perfect destination for you. In addition to the wine, you are sure to also love the gorgeous scenery there. Napa Valley is beautiful!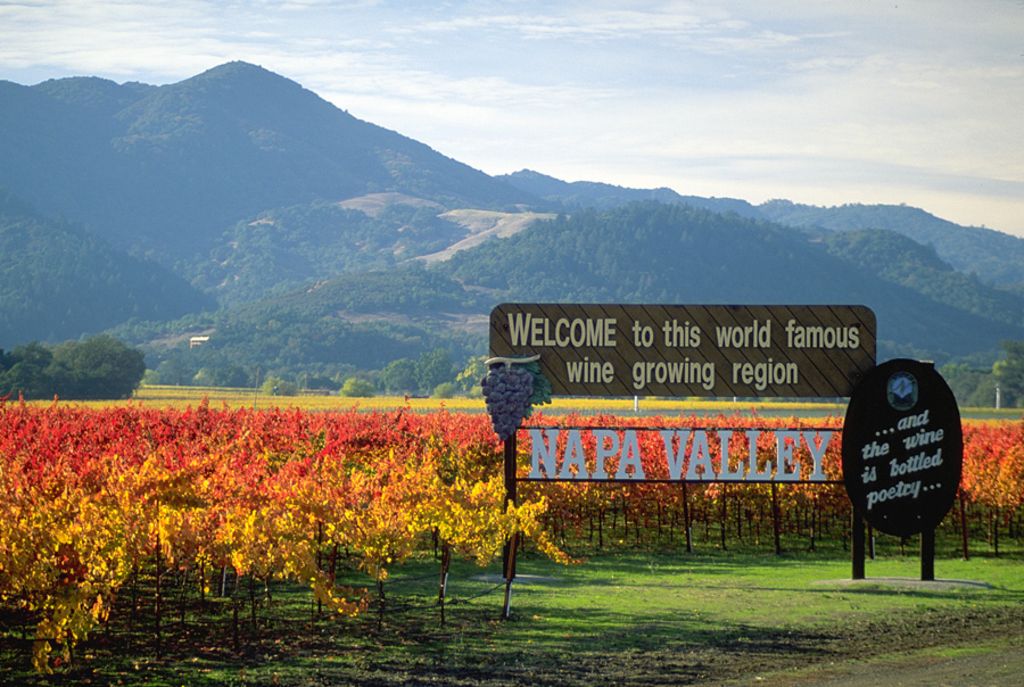 If you aren't a major wine fan we don't recommend coming here, however, if you don't want to taste wine the entire time, there are other things to do! In addition to the great wine there are also fantastic restaurants to sample some delicious food.
If you are looking to be a little more active, you can go golfing at one of their many golf courses. There are also tons of spas in Napa if you want to focus on relaxation, or if you are looking for something totally unique, why not take a hot air balloon ride?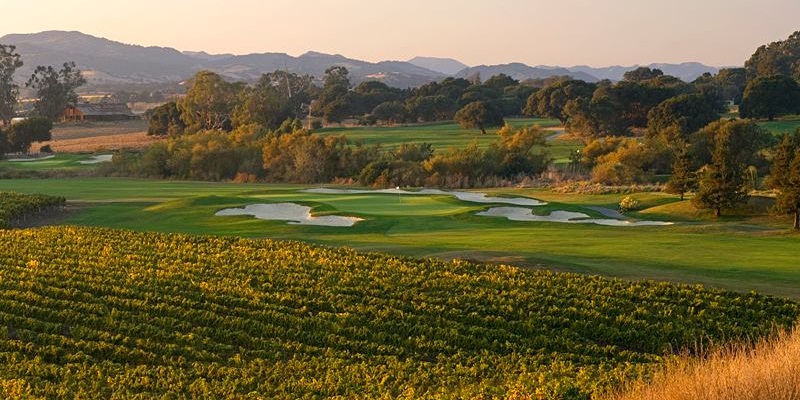 We recommend spending a long weekend in Napa staying at a hotel or resort that is close to various wineries. There are plenty of winery tours you can sign up for that will pick you up from your hotel and take you around to various wineries.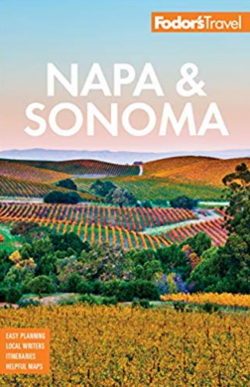 Get the Fodor's Napa and Sonoma Travel Guide Here
This is probably the best, and safest way to do Napa if you want to go wine tasting (no drinking and driving!). If you schedule a long day of wine testing, we recommend you don't schedule yourself for an early flight home the next morning! Thank us later!
2. South Beach, Florida
For a fun, flirty weekend destination, why not go to South Beach? Known for their beautiful people and beautiful beaches, South Beach is an excellent destination for couples to get away and have fun.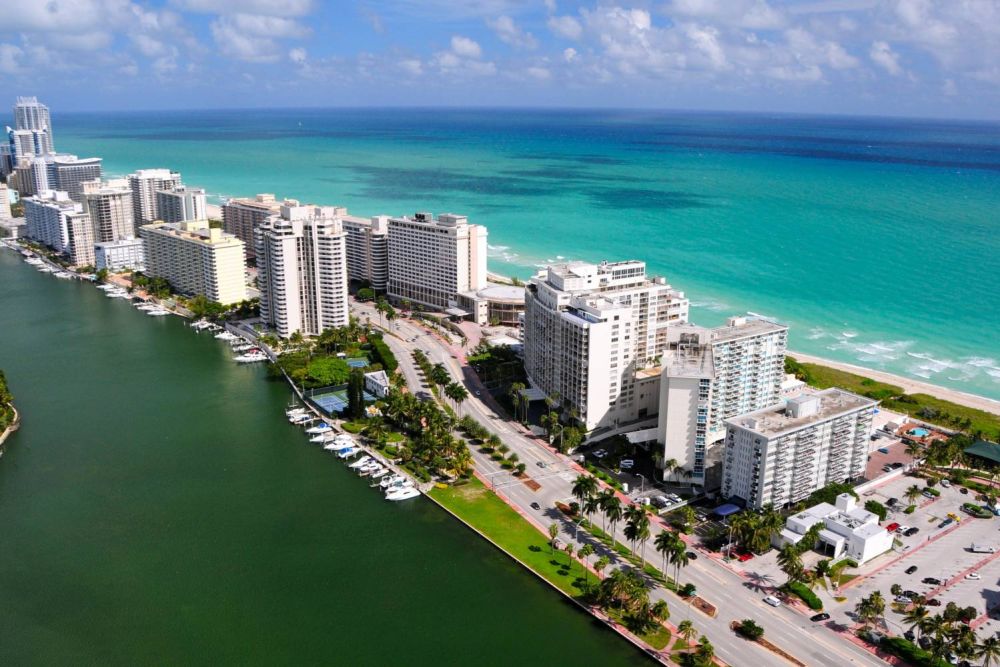 What is great about South Beach is that there is a perfect balance of city and beach – because why choose just one? This also makes it a perfect weekend destination – spend one day out on the beach, and another in the city! This gives you a perfect balance of activities and makes for a perfect vacation.
We recommend picking a nice hotel (there are so many to choose from) in South Beach that is right on the water – who doesn't want to wake up to an ocean view?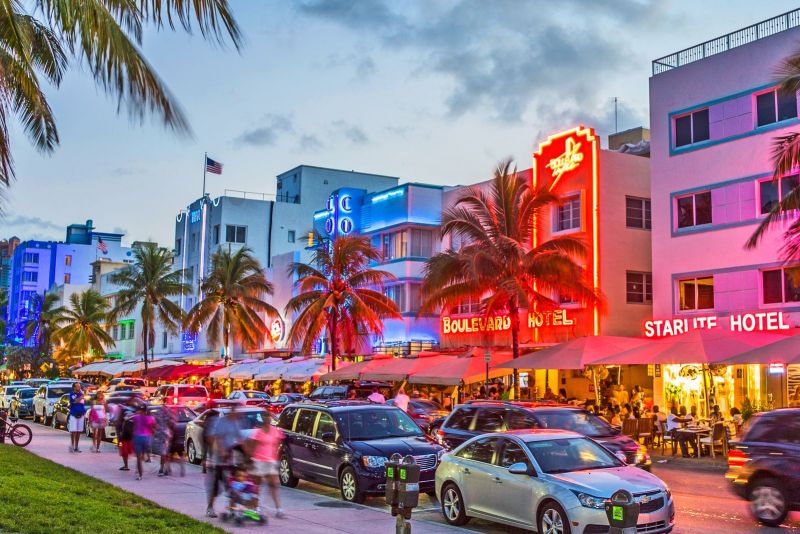 Ocean Drive is the top spot, and as the name suggests, right on the ocean! Enjoy the nice amenities of the hotel and enjoy the beach that is just steps away. The next day- get dressed up and head to Lincoln Road!
Lincoln Road is one of the most famous streets in all of Miami (and even in all of the US). It is closed to traffic, making it a pleasant, walkable strip of stores and restaurants that can easily keep you occupied all day (and all night!) long.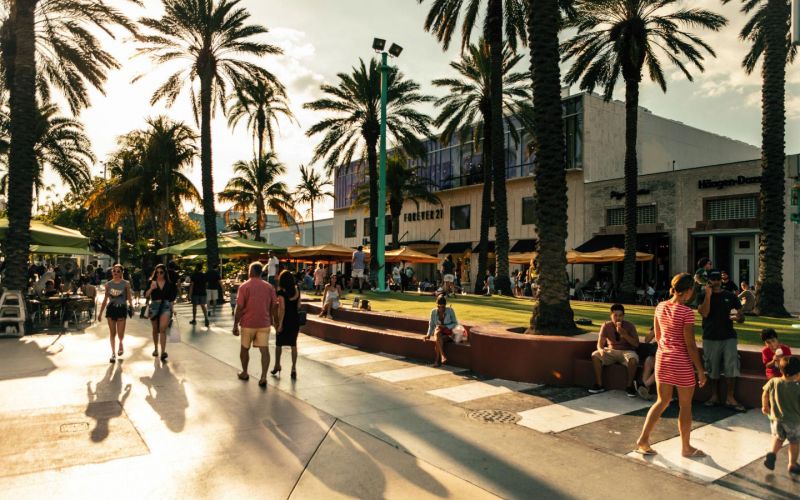 With such a variety of stores and restaurants, you'll easily be able to find something you love. Be sure to take advantage of happy hours, sit outside, enjoy a nice drink, and people watch!
3. New York City, New York
If you and your partner enjoy the city, what better place is there to go than the city that never sleeps? New York City is an iconic destination that is perfect for a weekend getaway. With so much to do, you can be guaranteed you won't get bored. You might even decide you have to stay for longer than a weekend!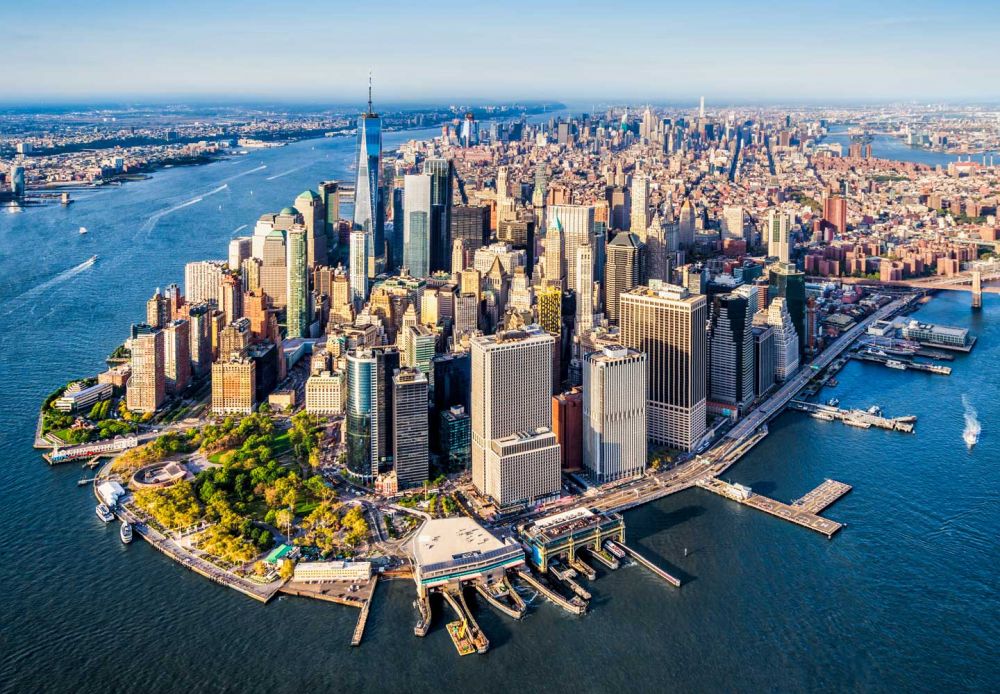 While in New York City, you have to take in all the major tourist attractions. Head to Times Square and take in all the lights- it really is an unforgettable experience!
Central Park is a beautiful destination that can't be missed, and of course, you need to hit up major destinations like the Statue of Liberty, the Empire State Building, and of course, see a show on Broadway!
In addition to all the sites to see, there is also tons of amazing food in New York City. No matter what style of cuisine you enjoy, you can find some of the best restaurants in the world for it here. Of course, before you leave, you have to try authentic New York style pizza!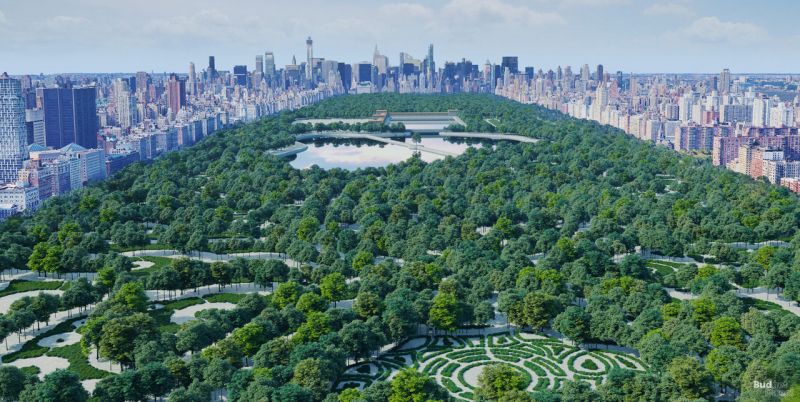 New York City is definitely one of the more exciting, busy destinations on this list. If you are looking for a more relaxing getaway, this probably isn't the destination for you.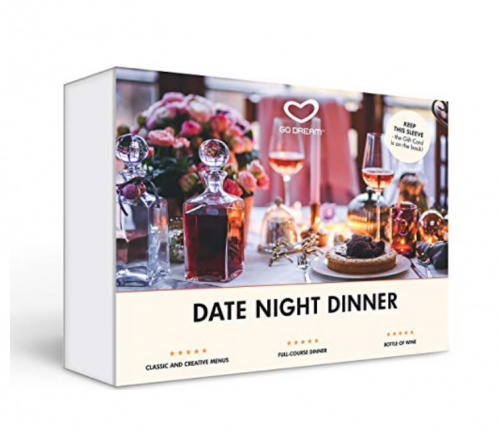 Get the Date Night Dinner in New York Gift Experience Card here
However, if you are looking to have fun and stay busy and don't mind the hustle and bustle, you are sure to have an absolute blast with your partner!
4. Savannah, Georgia
Looking to slow things down a little? One of our favorite places when it comes to fun weekend getaways for couples is definitely Savannah. A gorgeous city with plenty of intriguing architecture, tons of statues, and beautiful trees and greenery, there is something on every corner to look at!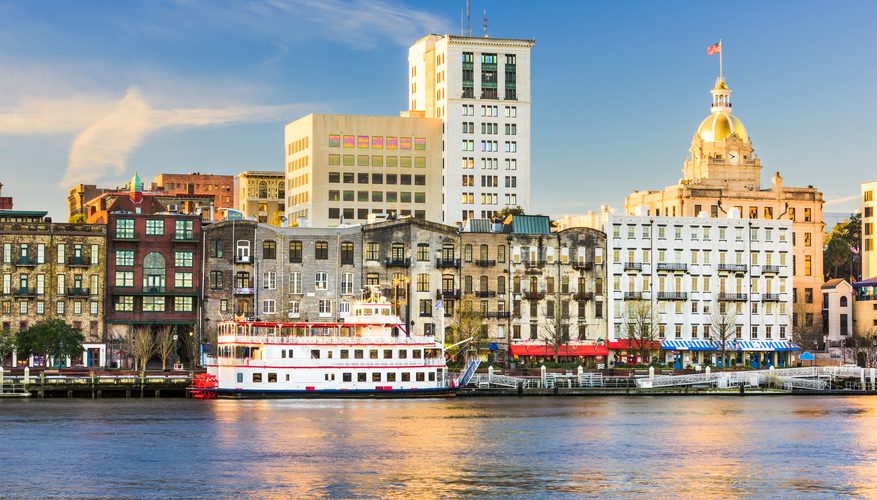 For a more relaxed day, we recommend heading to Forsyth Park and enjoying some time outside. Take in the gorgeous trees, the green grass, and shop local vendors that love to set up stalls around the park. Enjoy a nice cup of coffee or have a relaxed brunch.
Looking to liven things up a bit? Of course, you have to head down to River Street! Right on the river, this strip of restaurants, bars, and stores is lively all day and all night long!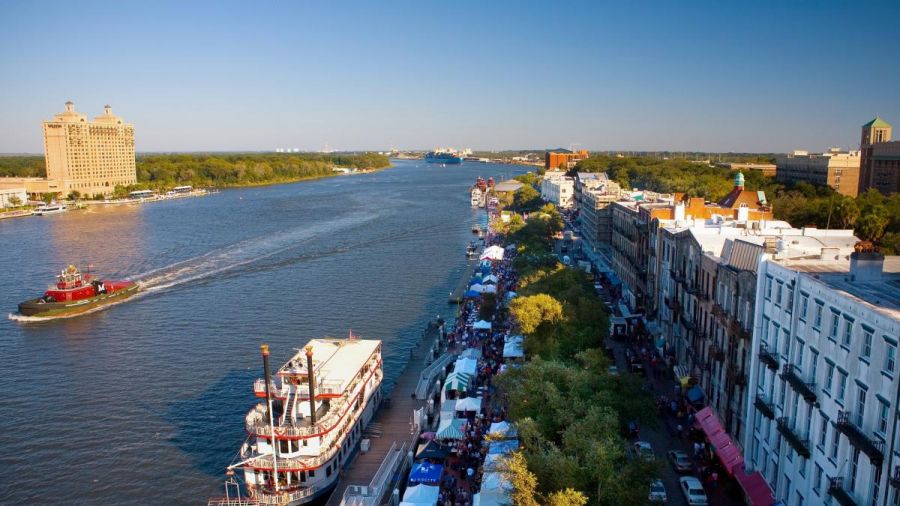 Grab a quick drink or settle in for a delicious meal- Savannah has some excellent restaurants! Walk along the river or take a nice ferry boat ride to take in more of the sites.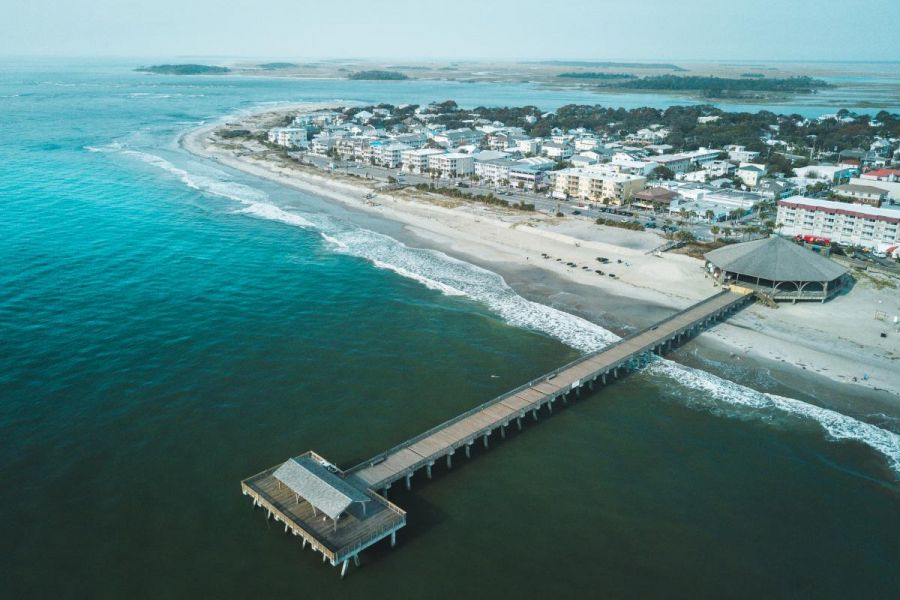 If you want to head to the beach, you are in luck! Very close to Savannah is Tybee Island, a great destination for a relaxing beach day. Walk along the pier or simply lay out and soak up the sun or catch some waves in the water. Head back to Savannah whenever you want – it is only about 20 minutes away!
Palm
5. Palm Springs, California
Are you looking to feel super glamorous on your fun weekend getaway? Why not head to Palm Springs? Known as Hollywood's vacation destination, this has been the go-to spot for decades for the rich and famous.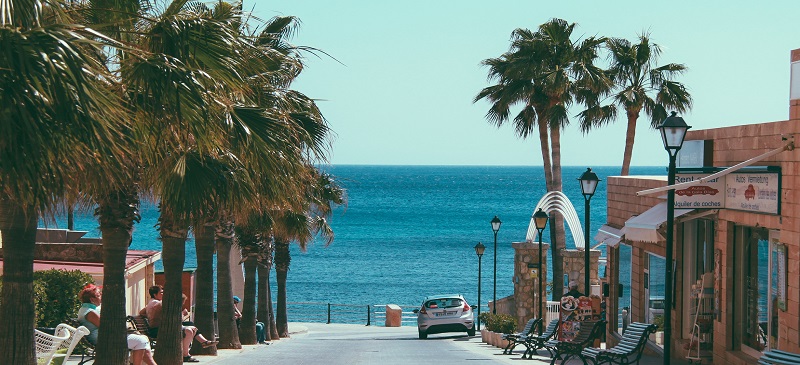 Even all these years later, Palm Springs is still a top vacation destination and features plenty to do. With plenty of retro hotels, as well as numerous modern ones, you can decide which era you'd like to visit while heading on vacation!
Once in Palm Springs, if you are looking for an active getaway – enjoy a few rounds of golf – there are some of the best golf courses in the world here, and there are also tons of courses around!
You can also decide to go hiking, and if you don't mind driving a bit, you can even visit the famous Joshua Tree National Park.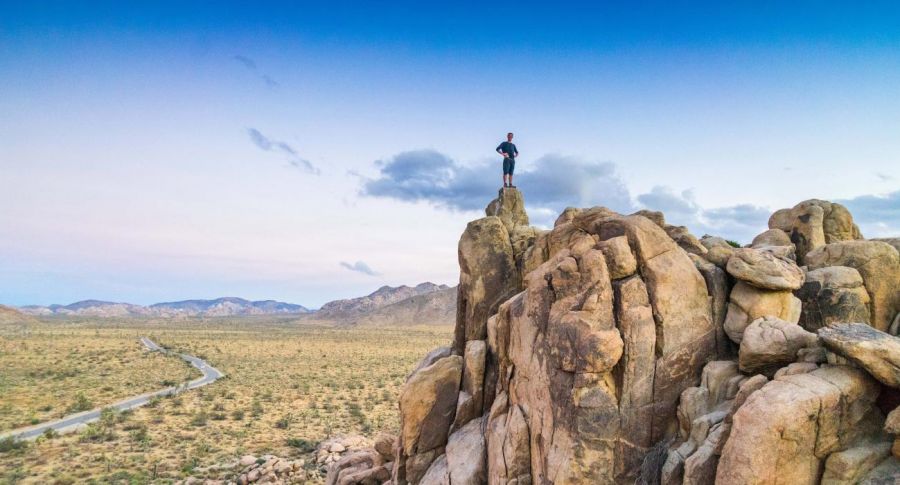 If you are looking to relax, Palm Springs has you covered. There are numerous retreats, spas, and hot springs around to visit if you want the ultimate relaxing getaway with your partner.
And of course, to top it all off, be sure to enjoy some amazing food! Palm Spring has numerous excellent restaurants to enjoy all sorts of delicious cuisine.
We like that there is something for everyone here – from taking in some historic sites to relaxing, to being more adventurous, you can do it all here in Palm Springs!
Wrapping Up
There are so many awesome destinations to choose from if you want a quick, fun vacation with your partner. With our list of fun weekend getaways for couples all across the US, you can pick a city that is convenient for you by car, or hop on a quick plane ride and be to your destination in no time.
The hardest part is picking which destination you want to head to first!
Pin for later