We Give You The Reasons To Take Up Fishing As Your New Girls' Squad Activity!
last updated:
Oct 19, 2017
1375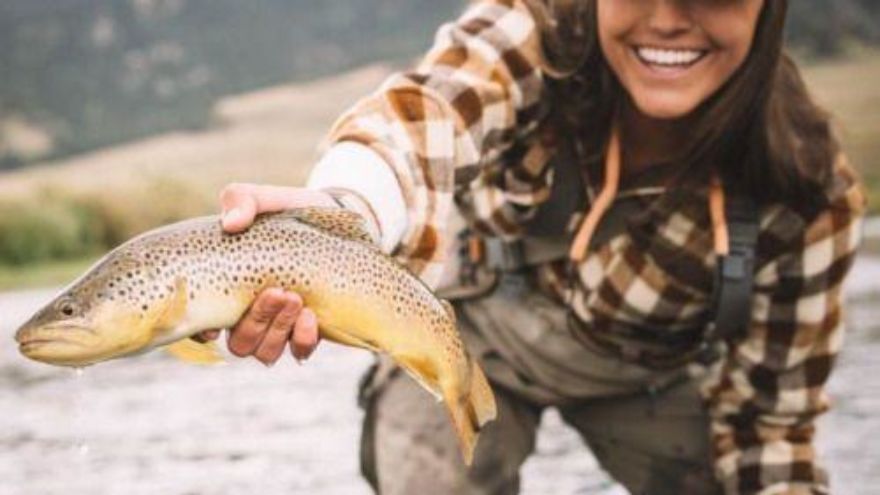 The gendered sport of fishing is often associated with solitude and masculine confinement. However, in a recent post, we explained that the art of fishing can be molded for any and all fishermen with amenities like good music, snacks, and drinks.
Well, ladies and gentlemen, fishing is not just for men- let alone a specific sort of fish-crazed, sushi-off-the-line male breed. Ladies, this is your call to action! Fishing is not just for the boys; similar to fighting for the last slash of pizza, it is an every gender type of game.
Below is a list of reasons why we think fishing is for the girls. Ladies, you don't have to leave behind the wine and dine style or the comforts of a good lady's night out all-on land. Your time at sea can really bring out those feline juices and rally the Ally's. Check out the below list of ideas that point to the reasons why the girl's fishing trip will be the talk of the year for you and your pals!
Get your gals. Find a boat. Find some rods. Get out on the water!
Try Something New as a Crew
Is this your first time on a boat fishing with your gal pals? Excellent! Some of the best bonding experiences are when there are no expectations and no one is an expert. If you all haven't gone fishing together as a group, you'll get some new inside jokes out of it and see another side of your friends.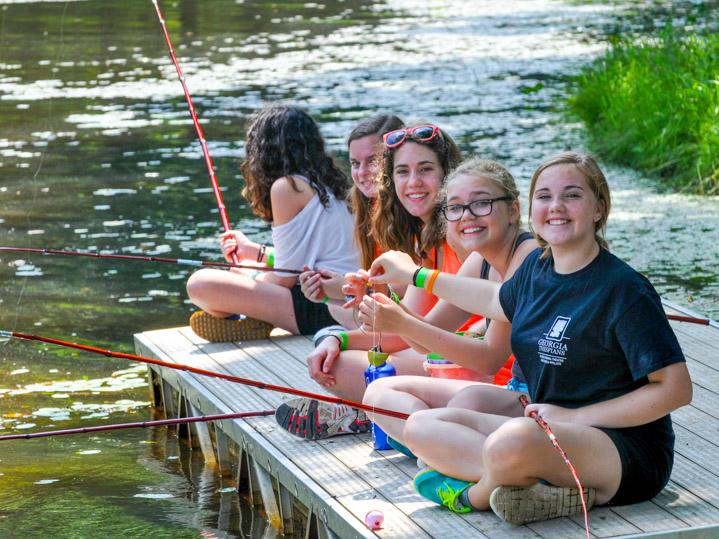 The adrenaline rush when the scaly creature (hopefully) bites on the line and the self-gratification when the fish is caught high and dry isn't something to shake off without care. The experience can be life altering; to see and feel something fighting against you, to be in a battle with not only yourself, but an ocean creature can get your heart pumping and your blood rising to the surface of your skin.
It's addictive, and a great hobby of sorts to share with your gals! Imagine the bar-talk on land-pick-up lines galore! Keep an open mind and celebrate your friends. New activities with your homies is one of the more gratifying and memorable ways to create tighter bonds.
Meet and Greet with Fellow Boaters
A boat full of girls on the boat? This is an image some men have only dreamed out. The sight of a boat full of girls flicking hair and dropping lines into the water is a great way to meet and dock up with fellow boaters- and maybe share some beverages! Summer parties are fun on the beach, but being able to float out in the open ocean without any attachment to solid ground elevates the energy of the party! There is a certain intimacy and comradery that happens out on the water amongst boaters. All boaters are happy. They are all waving and friendly because they know; on a boat out on the ocean is where it's at– the party is on the boat!
Booze cruise and embrace the social aspect of being on a boat-engage in conversations about fishing and ask people where the best spots are to go! Grow your knowledge and get the crew excited! Have a day.
All The Glam Is Off
There isn't any dress to impress expectation on a fishing expedition! Bring your giant, cozy sweater and baseball hat because this trip is about baring the elements and catching a fish on the line. A great part about experiencing the outdoors is it strips away any need to impress or dress up. The atmosphere is laid-back and casual, why dress up? Enjoy the outdoors, get a tan, and have some good conversations. The best part about being offshore is there are no males or females for that matter outside of the immediate crew on the boat.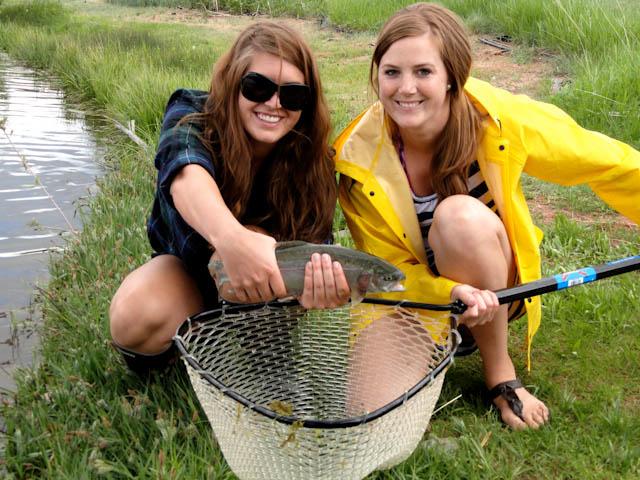 Roll out of bed and throw on a sweatshirt and shorts. Get ready for braving the elements; grab your sunglasses, a beach hat, maybe a windbreaker. Think comfort! The hair can be wild or tamed, it doesn't matter. Makeup? Who needs it! The best times on a boat are days when the weather is warm and the company is warmer.
Snacks on Snacks
…did we mention wine?
Time spent on the water means lots of beverages, including wine! Use a thermos to house your best chilled chardonnay or pass cold beers to the ladies fishing off the bow. Pack the cooler with water, beer, wine, and snacks galore! A great beach treat is watermelon slices or grapes. Go crazy and fetch the pre-cut cheese and some crackers to fancy up the boat party.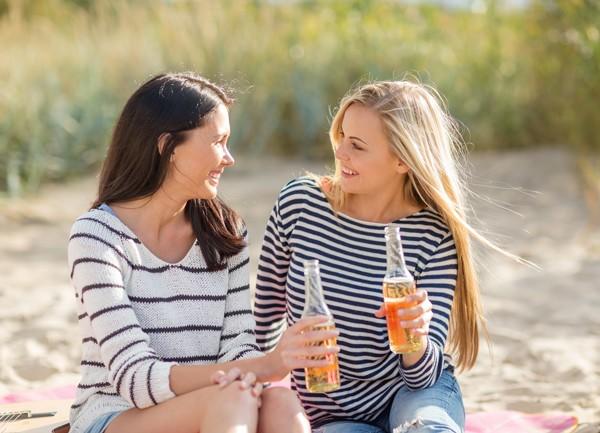 A boozy fishing experience will certainly be a bit chaotic. However, the time will fly and the luck may go array when all bets are off and the dancing begins! A fishing excursion can be go from 0 to party really quickly when it's a girl's day out on the water.
Pack coozies with fun sayings to toss around. Don't forget the neck coozies that allow your hands to be free to cast and reel in the line! Start off with wine or beer and finish the day hydrating. The air is salty and the long hours spent on a boat can leave your body feeling dehydrated. Pack ice packs and orange slices to suck on, as well. Keep people full with sugary, watery fruits!
Boat Party Music
No fishing excursion is complete without tunes. Catch on to the vibe of the group early in the day and D.J. to what you feel. There's no going wrong with some classic sing-alongs and country music to send good vibes out along the rolling water. If a D.J. isn't your style, designate yourself the captain and set up a suggestions from the crowd list to accommodate for lost time and cater to people's favorites.
You can bring wireless speakers and set them up on a flat surface, either on the console or in a cup holder. There are plenty of other devices that can blast tunes out along the water, including wireless speakers that utilize Blue Tooth!
Pin for later