This product is listed here: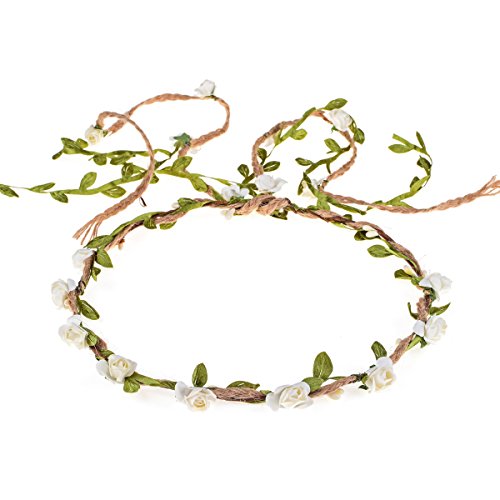 DDazzling Flower Crown Floral Headband
From time immemorial, flowers have always been part of every event; casual or formal. Over time, innovations have allowed the use of artificial flowers to replace the expensive natural ones. This not only helps to improve the aesthetics but also spice up the look on a budget.
On this note, headbands have also been using artificial flowers for different events. These from D Dazzling come in simple yet elegant designs to match various occasions. They can be perfect gift ideas for friends and family in preparation for the special day.
Detailed information about DDazzling Flower Crown Floral Headband
The flowers come in an all-around design with little details of similar flowers for the back of the head. The designs include small artificial roses, green leaves, and a vine wire frame. The frame is secured with paper sticky tape which gives it the natural feel. The crown has a diameter of 7.87 inches which for most kids and adults as well.
The crown is handmade to ensure every detail is perfect. Also, the materials used are of the quality to ensure the headband can be used for many times in the right condition. These crowns are suitable for weddings, family photo shoots, beach parties, baby showers, etc. Indeed, these will make the girls attractive and eye-catching at the special event.