This product is listed here: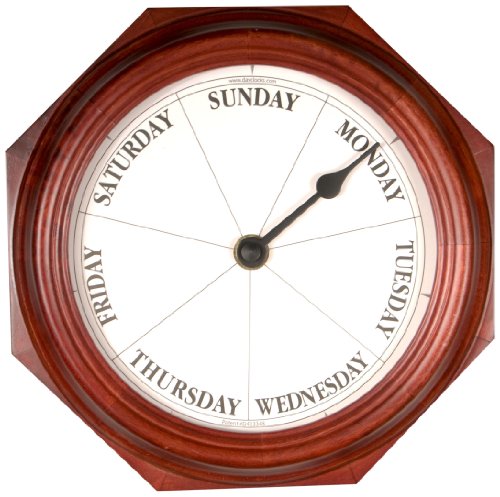 DayClocks Inc. Classic Mahogany DayClock
Retirement is a lifetime achievement that not only signifies an end to a long journey in career, but it's also a significant turning point in one's life. If you are fortunate enough to join someone in their retirement celebrations, it's only logical to make their special moment a memorable one with a thoughtful gift.
Normally, for a retiree, the end of their career means a new start in their life. You need to get them a little gift that will always remind them to keep count of their days and appreciate how far they have come in their life. And that's why this classic day clock from Dayclocks Inc. comes as a great retirement gift for someone who is about to close a long lifetime chapter and start a new phase in their life.
Detailed information about DayClocks Inc. Classic Mahogany DayClock
When retirement comes knocking, time also changes the meaning. Time, after retirement might actually be all that a retiree has after stripping off their working hours from their daily routine. And this mahogany classic day clock will not only give a vague idea of the time but will accurately show the day of the week, from Monday to Sunday. Even though the clock will not show the exact time, it will certainly keep track on the days of the week.
The idea behind this clock is a pretty good one. You see, sometimes people, especially the seniors tend to easily lose track of the day, even when they have electronic devices such as smartphones with them. This day clock will ensure that a person knows the exact day of the week. If its Monday, it will accurately show that its Monday; pretty amazing stuff there.
WHY WE LIKE IT?
Beautiful and functional
Accurately keeps track of each day of the week
Fits well into any home décor
WHY WE dont LIKE IT?
The packaging is quite challenging to unpack
What we love about this product
The Dayclocks Inc. classic day clock is an excellent practical gift for a retiree who will soon be living life in days instead of hours. Give this clock to someone special on their retirement party and make their days of the week memorable. For someone who will hardly be running late for anything, a day clock is the most suitable retirement gift.