We Rank the Most Comfy Travel Shoes That'll Have Your Feet Feel Like Walking on a Cloud!
last updated:
May 22, 2019
1566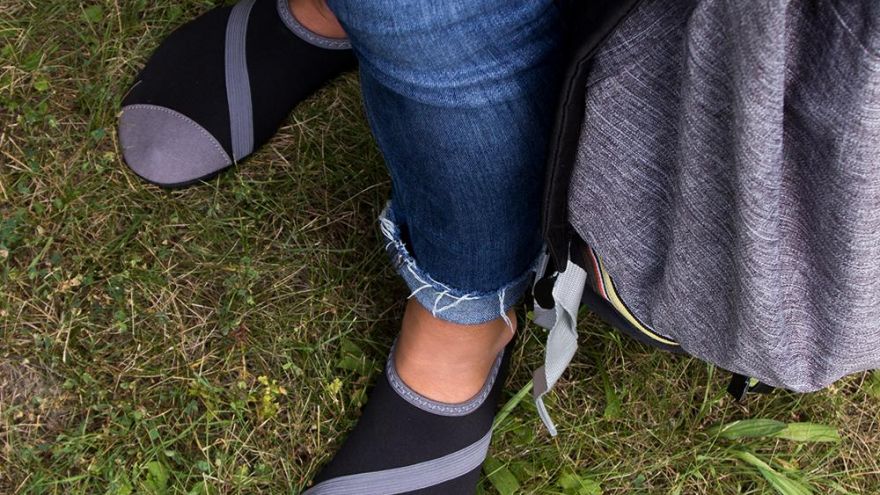 Traveling can be a hassle, especially if you're traveling with a lot of luggage. With all of the walking that you'll do at the airport, it's best if you have a comfortable pair of shoes to rely on.
Also, you'll want a pair of shoes that are easy to take on and off, as security standards are increasing around the globe. Below are our top rated comfiest travel shoes that will surely make you feel like you're walking on a cloud.
#5 – STQ Slip-On Walking Shoes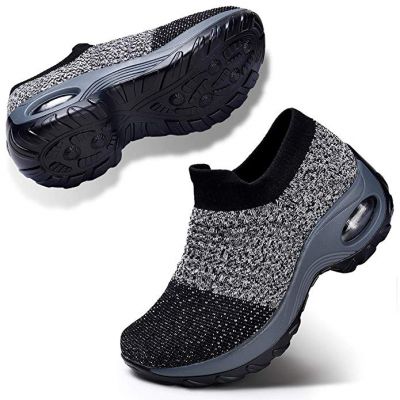 There's nothing quite like having a lot of grip and mobility in the perfect pair of travel shoes. This pair from STQ surely set themselves apart from the other shoes on this list, as they look unique and are easily adaptable to a variety of conditions. Whether you're walking in the airport or navigating through wet and slippery terrain, they're a great option.
The best features include:
Slip-On Design: There aren't any laces, Velcro, or other closures to worry about with these shoes. All you have to do is easily slip them on and off while traveling.
Breathable Materials: There is a combination of mesh and soft synthetic material designed to allow your feet to breathe better when walking for hours. You surely won't have to worry about sweaty feet over time.
Wavy PU Sole: The sole of these shoes is the most notable feature. It has a unique wave pattern that offers optimal traction for all-day wear in all different types of terrain.
#4 – Vionic Women's Sunny Hattie Sneakers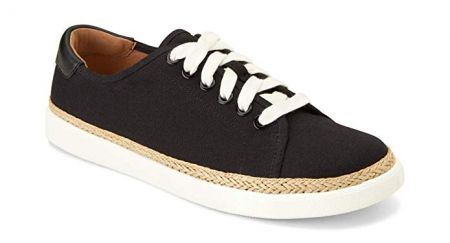 If you're looking for a pair of shoes that offers comfort and style at the same time, these are a great pair to consider. The Vionic sneakers look great on travelers of every age and they have scientifically designed soles to keep your feel supported and comfortable.
The most notable features of these shoes include:
Concealed Arch Support: If you have experienced issues with falling arches in the past, these shoes are designed to help. The patented Vionic arch support technology is concealed within the shoe so your feet always have the support they need without taking away from the sleek style of the shoe.
Removable EVA Footbed: Ideal for people who like to have their own inserts, you can easily remove the EVA footbed to customize the fit and comfort of the shoes.
APMA Certified: These shoes have been officially certified and received the Seal of Acceptance from the American Podiatric Medical Association.
#3 – TIOSEBON Athletic Walking Shoes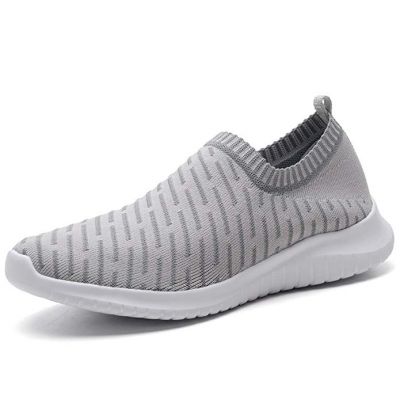 With a style that is similar to other types of walking shoes on the market, these pairs are fantastic for a hyper-modern flair to compliment your airport wardrobe. With a slip-on design, you'll easily be able to navigate through security without worrying about laces.
Our favorite features are:
Fabric Upper: With the newly added fabric upper, these shoes are far more breathable than they have ever been. They also feature a highly elastic MD outsole for added flair and comfort.
Slip-Resistant: There's no need to worry about slipping on wet surfaces with these shoes. They have a slip-resistant sole designed to help offer the utmost amount of stability.
Lightweight: Compared to the other shoes on this list, the high-quality materials help to make the shoes far more comfortable and easy to wear. You won't have to worry about dragging your feet due to the weight of the shoes and they are incredibly easy to pack.
#2 – Vionic Cosmic Cadee Mary Jane Shoes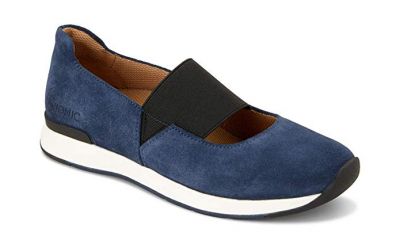 At first glance, these shoes look like they are basic walking shoes when in fact, they have a lot of hidden patented technology. Similar to the other pair of Vionic shoes on this list, this model has also been developed and designed by certified podiatrists.
The best features include:
Elastic Strap: To help keep the shoes secure on your feet, you'll love the added elastic strap. It also helps to make them more of a slip-on shoe rather than one you have to tie up.
Podiatrist-Designed Footbed: The footbed in the shoe is one of the most impressive features as it has been designed by licensed podiatrists. Every step that you take, the shoe will move with you and give you the support you need. You'll also find you'll have increased stability, making regular movements much simpler.
Biomechanic Design: Everything about these shoes makes them easy and healthier to wear than traditional runners. They are entirely designed based on the biomechanics of the human body, giving you optimal support, traction, and stability.
#1 – FitKicks Maritime Collective Shoes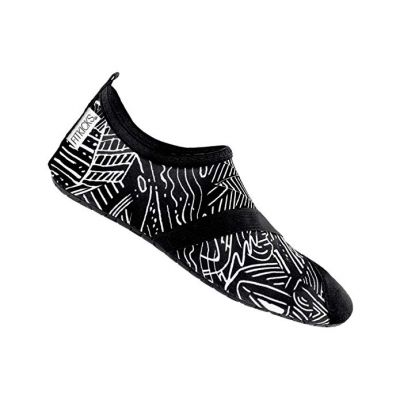 As the best pair of traveling shoes you'll find, the FitKicks shoes are incredibly versatile and quite stylish. They're very different from a typical pair of runners, but that is also what makes them one of the best options for navigating airports.
The best features include:
Foldable: If you need a pair of shoes that you can easily keep in a purse or foldaway at the end of the day, these are a great option. They are so flexible that you can roll them into a ball and store them when traveling.
Full Movement Potential: There's nothing better than being able to wear a pair of shoes and feel like your feet aren't restricted. The specialized sole in these shoes is designed to allow your feet to move freely and comfortably, as they conform to the specific contours of your feet.
Non-Marking: Another aspect that adds to the versatility of the FitKicks shoes is that they have non-marking soles, which makes them perfect for boating and other outdoor excursions.
Interior Support: There is more than enough support in these shoes to keep you active all day long. It has an interior cushion, two pull tabs for slipping the shoe on and off, and a protective toe guard. The Flex Form sole technology achieves the perfect ergonomic fit for everyday use.
No matter where you're headed, you'll want to make sure you're comfortable. With one of these five fantastic pairs of shoes, you'll be prepared for absolutely any upcoming trip!
Pin for later