5 Cleaning Products That Are Safe for Children, Pets, and You As Well!
last updated:
Jan 07, 2019
3094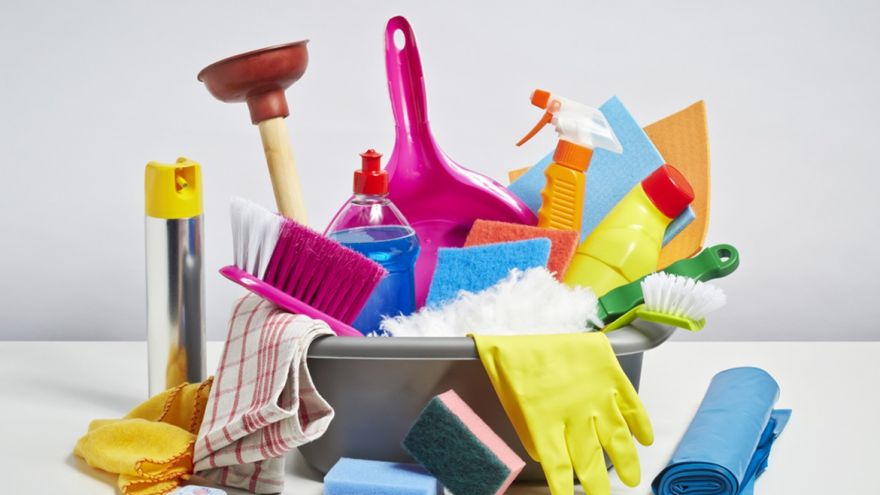 You've likely heard that people are becoming more interested in organic cleaning products. Most people are looking for items that protect the environment, but they offer plenty of other benefits as well. Organic, non-toxic, and "clean" cleaning products are great for being pet and child-safe.
With the right cleaners, you won't ever have to worry about making your kids or pets sick by keeping your home free of germs and bacteria. Below are our 5 favorite cleaning products that are safe for the whole family.
1. Simple Green Stone Cleaner and Polish Kit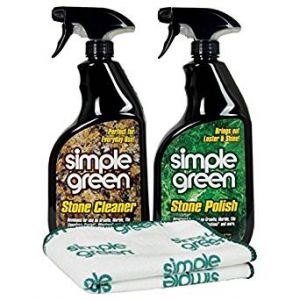 The idea of finding products to keep your stone countertops clean can be quite difficult. Especially if you're looking for a healthy solution that you don't have to make on your own. The Simple Green Stone Cleaner and Polish Kit is a fantastic option and it comes with everything you need. You'll get a stone cleaner, a stone polish, and a microfiber cloth.
Both bottles are filled with a non-abrasive and non-toxic formula that you can use on a daily basis to keep engineered, synthetic, and natural stone surfaces clean. You'll easily be able to remove food, dirt, and caked-on grime. Plus, the polish gives you a streak-free shine that will bring out the best qualities of the stone in your home. Simple Green is known for their high-quality non-toxic formulas that have been proven to be safe around pets and children.
2. Seventh Generation Multi-Purpose Wipes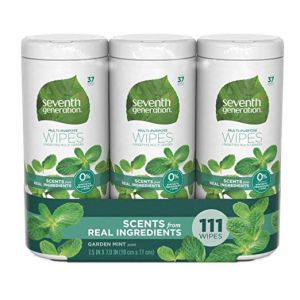 As another brand that has built a strong reputation, Seventh Generation has a slew of fantastic household cleaning products. These multi-purpose wipes are our favorite because they leave behind a beautiful scent meanwhile keep your house spotless. There's nothing more convenient than having wipes at your disposal to clean up quick messes.
The Seventh Generation wipes work on most household surfaces. It's important that you read the back of the container to ensure you don't cause damage to certain materials. The beautiful clean mint scent is created using 100% essential oils and any disinfecting is done by 100% botanical ingredients. There's no prevalence of dyes or inorganic fragrances. You can use these wipes on a variety of things ranging from your kids' toys to your pet's kennel.
3. Method All-Purpose Natural Surface Cleaner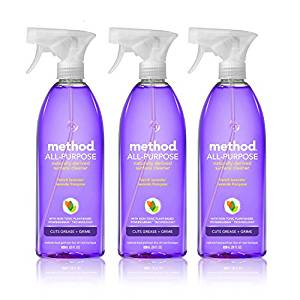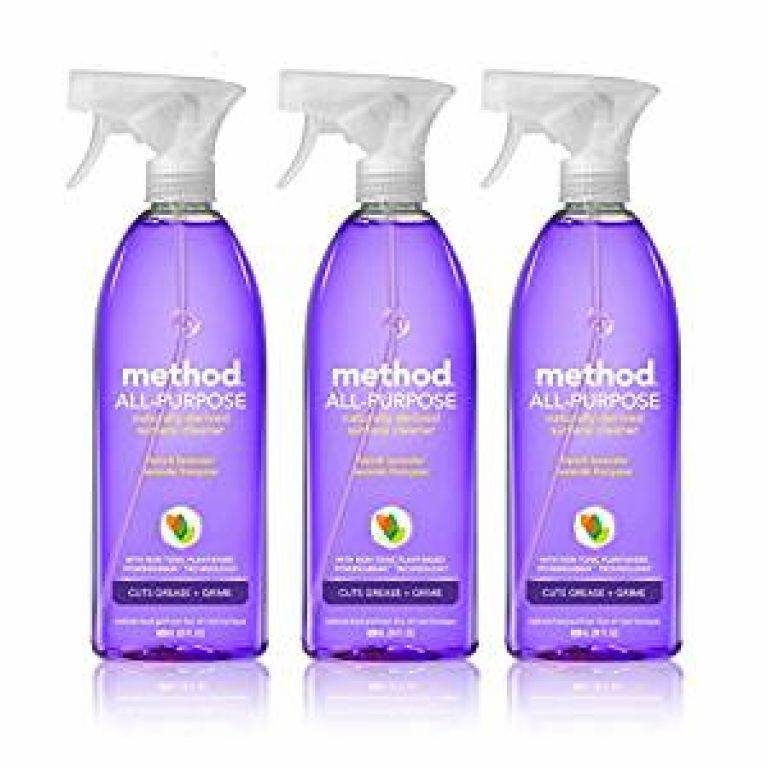 If you're not particularly a fan of using wipes to clean everything, we definitely recommend this cleaner. Method is one of our favorite brands when it comes to everyday cleaning solutions. From their fabric softener to their body wash, they cover every base. The Method All-Purpose cleaner comes in three different scents, lavender, lime sea salt, and clementine. Every fragrance is crafted with care and is made using non-toxic natural ingredients. For example, the lavender scent is a combination of chamomile, purple sage, bergamot, and lavender essential oils.
Apart from their stunning smells, these cleaners actually work. They help to cut through grime and grease with ease using Method's patented green cleaning technology. Above all else, they are safe to use around pets and children. They're also a fantastic option for adults who have sensitive skin that shouldn't be exposed to dangerous inorganic ingredients in most household cleaners.
4. GO by GreenShield Organic Baby Multi-Surface Wipes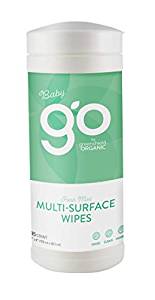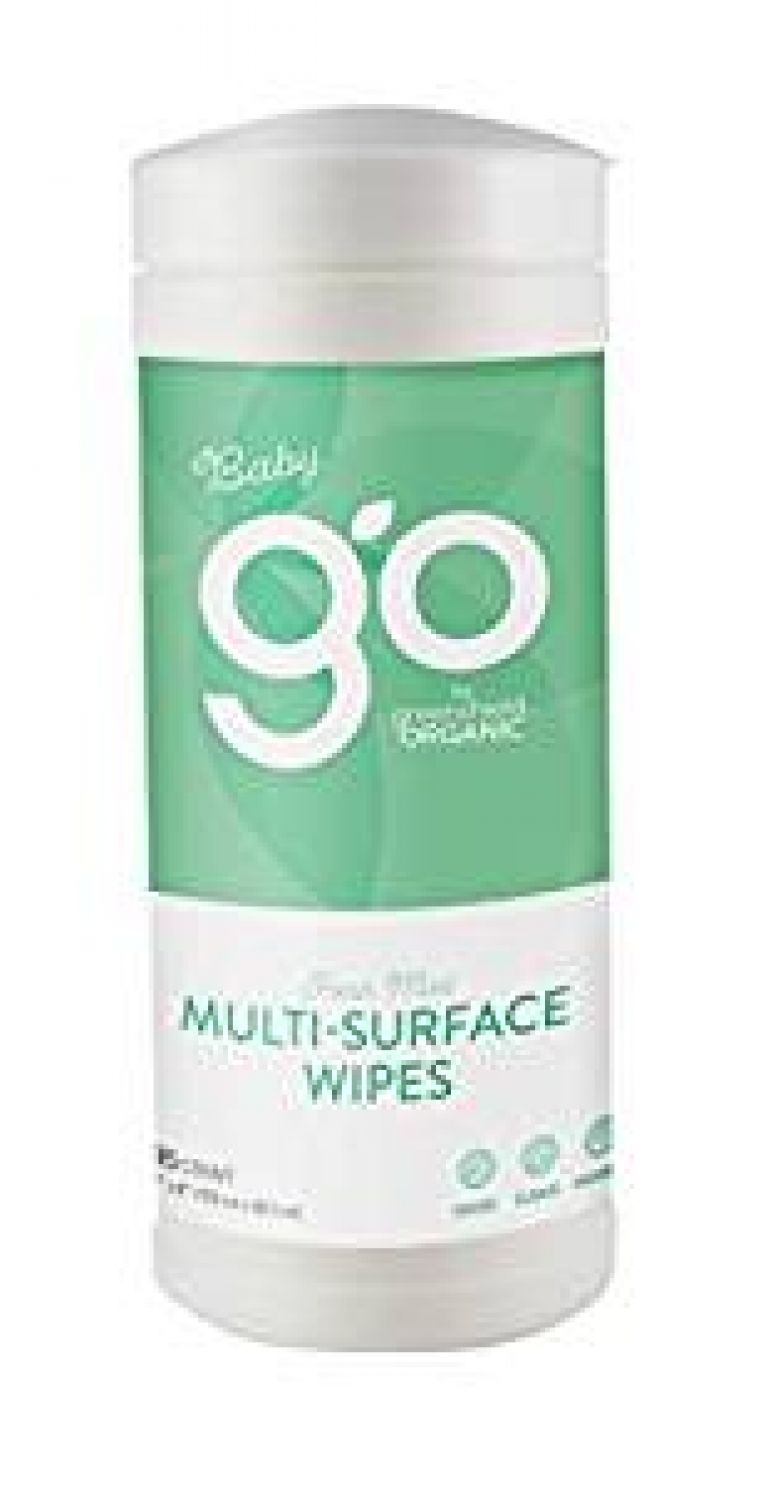 You can guarantee that by the product's name alone, these multi-surface wipes are child-safe. The GO by GreenShield Organic Baby Multi-Surface Wipes is a phenomenal option for parents who are looking for cleaners for everything their child touches. In fact, they're one of the better products you can get your hands on to clean everything in your nursery. All of the ingredients in the formula have been certified as organic by the USDA and are all non-toxic. You won't have to worry about exposing your kids or pets to harsh chemicals or any other dangerous components. Also, the company doesn't do animal testing, which is an additional bonus.
Similar to the other wipes on this list, all of the fragrances are designed using 100% essential oils. This helps to leave behind a fresh and clean smell, compared to a synthetic toxic smell that traditional cleaners have. Additionally, they are incredibly affordable, especially when compared to other non-organic cleaners on the market.
5. JAWS Home Cleaning Kit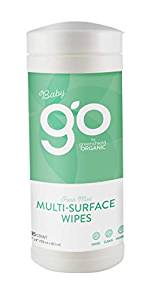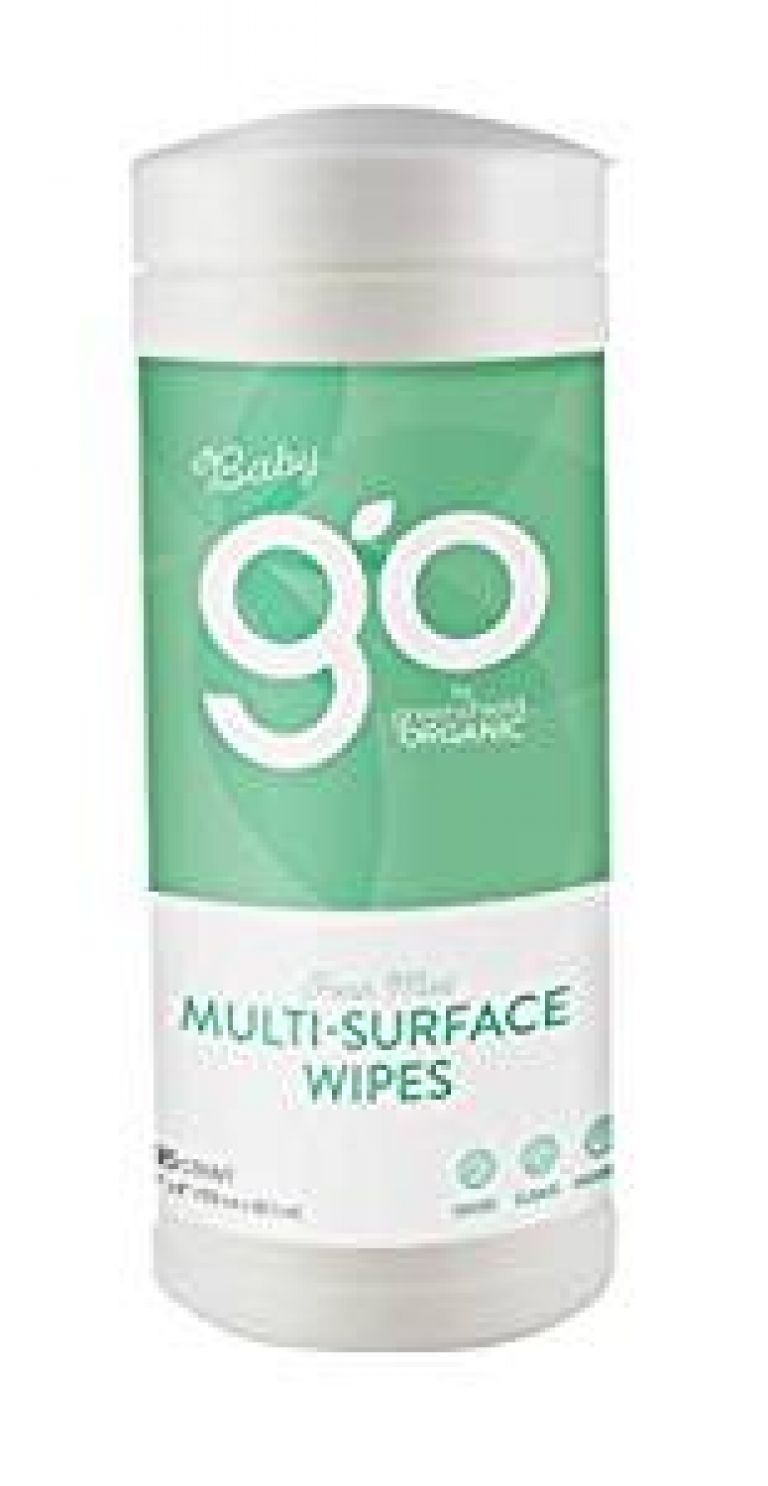 If you're the type of person that prefers to buy an all-in-one solution, the JAWS Home Cleaning Kit is a good idea. It comes with plenty of different cleaning products that are all eco-friendly and non-toxic. When searching for child-safe and pet-safe cleaners, non-toxic is one of the main keywords to look for. Moreover, each of the cleaning products is entirely refillable and reusable.
With the JAWS Home Cleaning Kit, you will receive a glass cleaner, which includes 2 refill pods, the sprayer, and an empty bottle. You will also receive a kitchen cleaner, which doubles as a degreaser. Similar to the glass cleaner, you'll also get 2 refill pods, a sprayer, and an empty bottle. For your bathrooms, you'll love the daily shower cleaner which also comes with the aforementioned accessories. Finally, for your floors, a specialized hardwood floor cleaner.
What we found most interesting about the JAWS kit is the overall system. It is designed to reduce the amount of plastic that winds up in landfills, as all of the components are entirely reusable. In addition, you can make 2 bottles of the cleaner for less than $2. All you have to do is fill the bottle with water, add in a single refill pod, and begin cleaning. Apart from being non-toxic, the entire formula is biodegradable as well, so you will surely be doing the environment a favor.
Final Thoughts
Finding the perfect child and pet-safe cleaners can be difficult. This is because plenty of companies say that their products are "organic" or "non-toxic" but might not be as safe as you thought. With the help of these 5 cleaners, you'll be able to create a safer environment for the at-risk residents in your home. Additionally, you can guarantee that they work as well as traditional cleaners and leave your home smelling and looking better than ever before.
Pin for later