Top 5 Unusual Groomsmen Gifts
last updated:
Nov 04, 2020
1520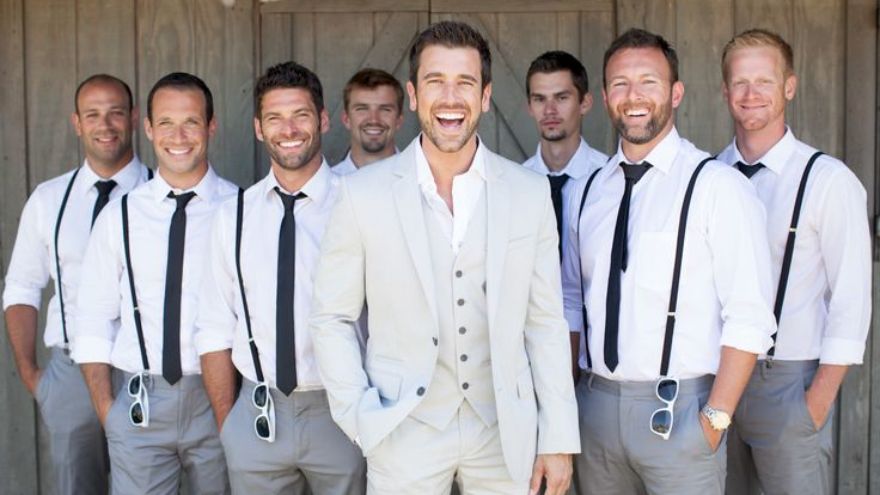 Being a groomsman is a pretty big commitment. It requires a lot of time, effort, and care—let alone the years of friendship that have come before being asked to serve as a groomsman, and the years to come after the big day. It's a good idea to give your men a solid thank you for all of their effort, and groomsmen's' gifts have become pretty standard at weddings. The usual gifts—beer, whiskey, and cufflinks—can get a bit tired.
Here are a few out-of-the-box ideas for the guys who will stand beside you on your wedding day.
1. Custom Groomsmen Movie Poster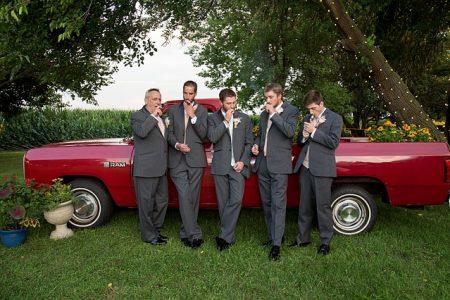 They really should make a movie out of your friend group. You are such a funny, fun-loving crew of guys that it would be sure to be a hit. While it's not likely that you'll be able to get in contact with a movie studio before the big day, you can take pictures of your groomsmen and get them sent off to a photoshop wizard. You can pick out your own favorite movie, or have all of your groomsmen take a poll. Either way, they are sure to hang their poster on the wall and brag about the wedding and your friendship to everyone who comes over.
2. Chalkboard Giant Jenga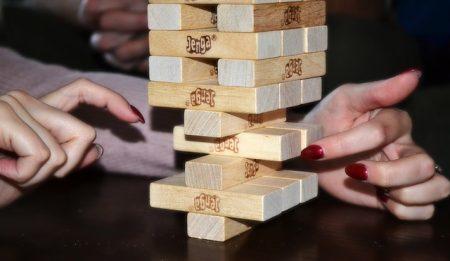 Suits and ties are a whole lot easier and faster to put on than dresses, heels, and makeup, so you're likely to have a chunk of time between putting the finishing touches on the event space and when you are your guys have to start getting ready. Everyone loves a good game, so head outside with a massive set of custom jenga and you are sure to be having a great time. Send your groomsmen home with a copy so they can always remember you day, and knock down a whole lot of jenga towers along the way.
3. Personalized Flask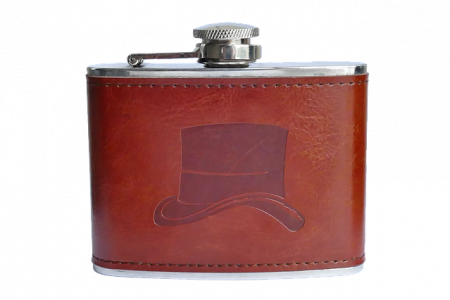 Alcohol is a pretty standard groomsmen gift, and it is by no means a bad one. It can be made a whole lot more interesting, however, with the addition of personalized flasks. With high-quality caricatures of each of your guys, these little bottles are transformed from run-of-the-mill alcohol containers to a unique and touching keepsake. Show your groomsmen how much you care with these sturdy, artful flasks.
4. Custom Dress Socks
Socks are an eternally useful item for every man. Help your groomsmen look dapper beyond your wedding day with a set of customized dress socks. You can even make themed socks, featuring superheroes, cartoons, or other pop culture references. Both a practical and personal gift, groomsmen socks are sure to be a hit. And the best part is, they can wear them again.
5. Custom Bobbleheads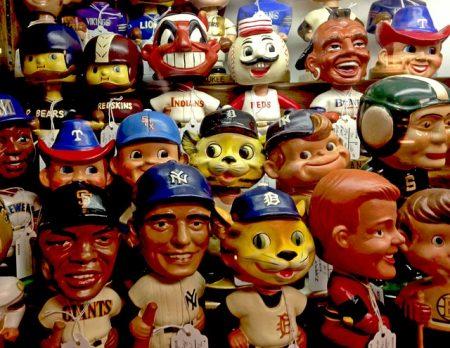 Lots of us grew up with a bobblehead figure of our favorite sports player—essentially, our biggest hero—on our desk, dresser, or bedside table. With this amazing gift, your groomsmen can become the model of themselves that they always looked up to. With a custom emblem and made-to-order, artist-crafted face, this mini-me is sure to be a hit with all of your guys.
Pin for later