Sunglasses and Face Shapes: Choose the Right One
last updated:
Oct 23, 2020
1091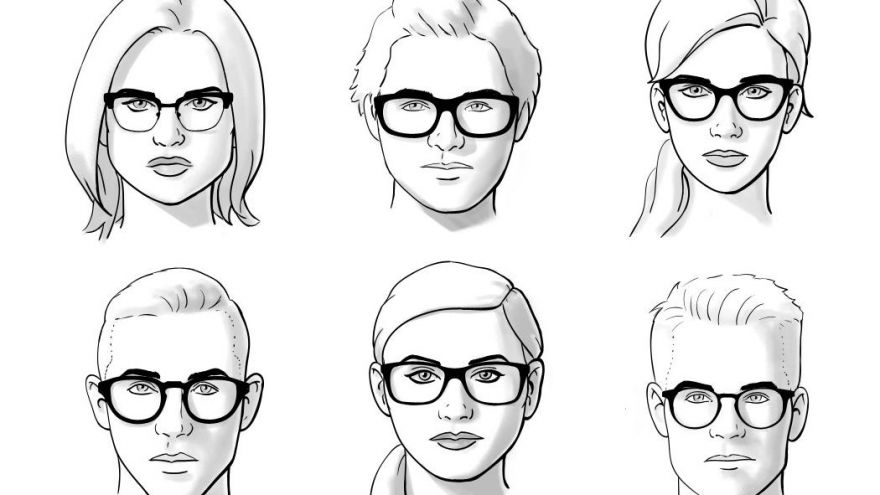 As one of the most popular types of accessories you can buy, sunglasses give you the ability to transform your style and add an extra ounce of confidence to your outfit. Not only that, but sunglasses are also important for the overall health of your eyes, especially if you live in a particularly sunny area.
We've all been in a situation where we've seen a celebrity wear a great pair of shades that we only wish we could pull off. The important thing to remember is that although they look great on them, it doesn't mean the pair of shades would look great on you as well! Everyone has different shaped faces and finding the right pair of sunglasses to compliment your face is the best way to highlight your personal style.
With the help of this guide, you won't have to worry about second guessing any shades you buy online and you can save time when it comes to trying on sunglasses in-store.
How to Determine Your Face Shape
Aside from doing a quick internet search to figure out what type of face shape is most like yours, it's important to compare yourself to these 6 common face shapes.
1. Round
Anyone who has a round face will have little to no curves in their head and anything but defined angles, especially if you take a look at the jawline. When you're searching for a pair of shades for a round head, make sure that you choose a pair that is the entire opposite: something that emphasizes angular and sharp lines.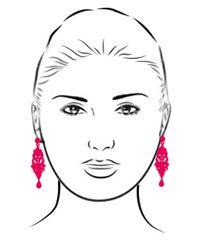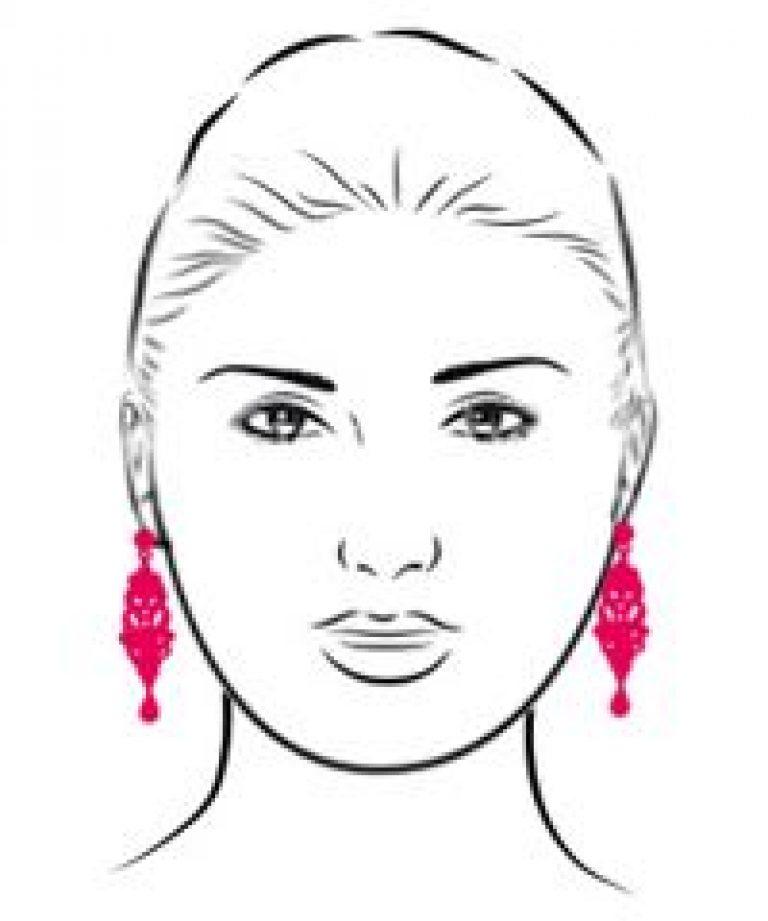 The sharper the lines on your shades, the most elongated your face will be which is perfect for making it appear thinner and sharper. When you start trying on shades, you'll find pairs that sit higher on your head will be the most flattering. Also, look out for square, wrap, rectangle, and shield styled sunglasses for optimal success.
2. Square
Square faces are more common than you think, especially as they are typically the same length and width. In most cases, people with a square face have a relatively wide forehead and a strong jawline. Much like choosing glasses for round faces, you're going to want to choose frames that are the complete opposite: ideally round or oval shaped lenses are your best bet.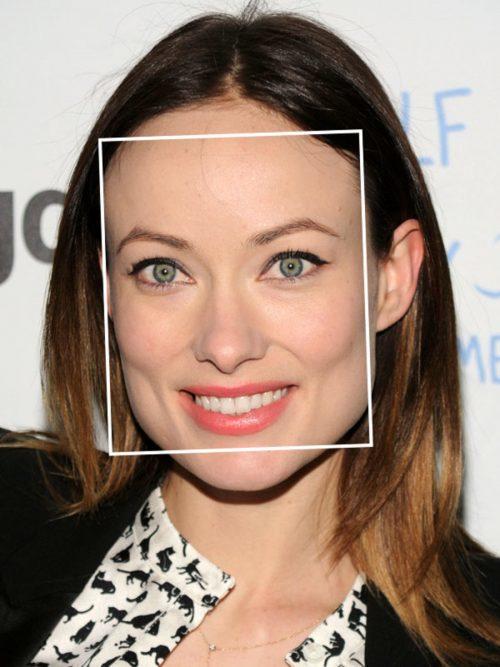 The rounder the lenses are, the more it will lessen the appearance of your sharp features to help create a more balanced appearance. Luckily, square shaped faces get to take advantage of butterfly shades, aviators, or round lenses.
3. Oval
If you're someone with an oval face, you're in luck, simply because choosing sunglasses is going to be easier than you ever imagined. In fact, if you have an oval face you're most likely not in need of this guide at all as all shaped sunglasses would look stellar on you. You can find designer shades to compliment your appearance, sport shades, and even functional sunglasses for everyday wear.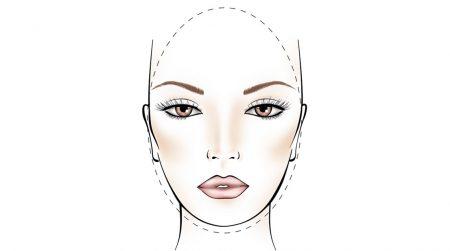 The only thing to take note of is never choose sunglasses that take up the majority of your face, as you're going to want to accentuate the symmetry of your face rather than cover most of it. Stay far away from lenses that are going to cover everything from your cheekbones to your eyebrows!
4. Oblong/Rectangular
If you've always been a fan of Wayfarer sunglasses, you're in luck, especially if you're dealing with an oblong or rectangular face. Typically, oblong faces are long and quite narrow with little to no definitive angles. With this face shape, your best option is to choose rectangular lenses and shades that offer a thick frame to help add width to your face.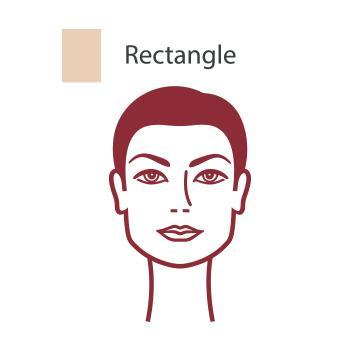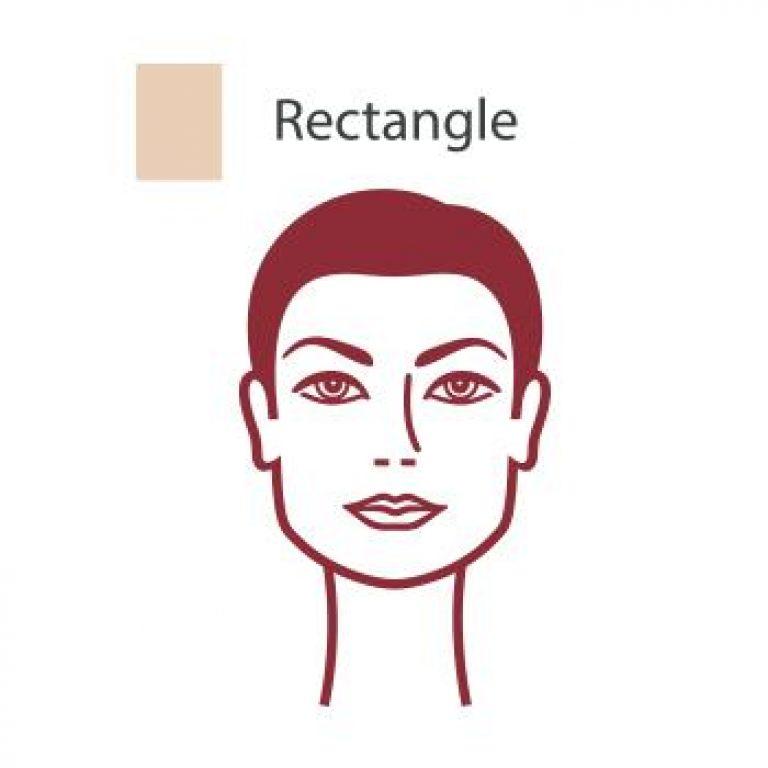 The wider the sunglasses are, the more angled your face is going to appear to be, adding to its overall symmetry. You can also shop around for deep lenses or vintage style shades that accentuate a variety of interesting lines and angles. Ideally, your best option is to find shades that are going to sharpen the soft features on your face.
The number one style that all rectangular faced people should avoid is a small frame as it's only going to make your head seem thinner and less defined.
5. Diamond
With a diamond face, your most definitive characteristic will be your cheekbones, as they'll be the widest part of your entire face. You'll also have a narrow forehead and a narrow jawline. Rimless sunglasses and oval frames are going to quickly become your best friends as they are the ideal styles for people with wide and high cheekbones.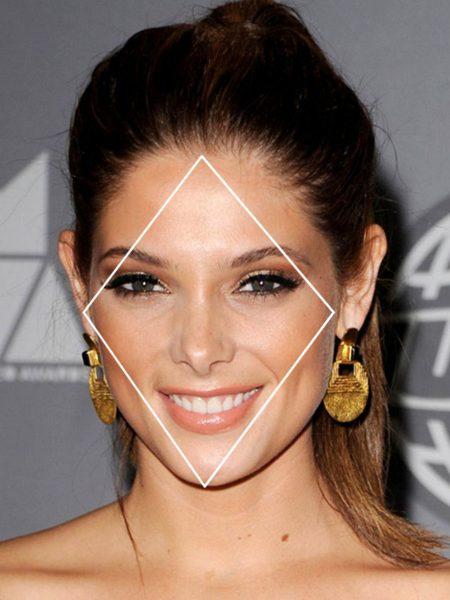 When it comes to thinking about angular frames, ideally you should choose a pair with soft curves that will compliment your face rather than make your cheeks appear to be wider. Also, make sure that you try on the sunglasses to ensure they don't travel past your cheekbones.
6. Heart
Also referred to as triangle, heart shaped faces will be narrow at the chin and wide at the forehead/temples. Your main objective for finding sunglasses will be to get a pair that will elongate your face and focus the majority of attention to the lower half of your head. There are plenty of different styles that are recommended for heart shape faces such as rounded sunglasses and cat eye sunglasses.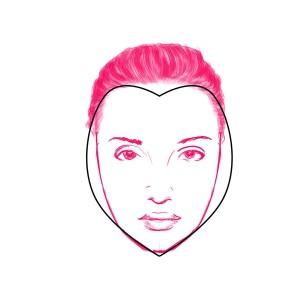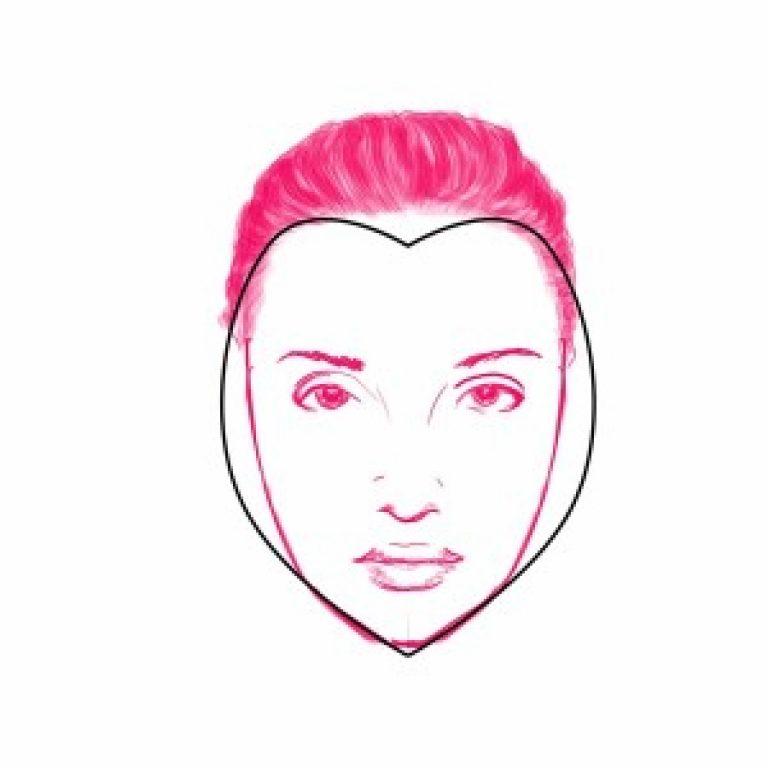 As with all of the other face shapes on this list, it's important to find a style that is going to balance your look. You should always look for rimless, aviator, butterfly, or shield styled sunglass frames to really show off your beautiful features below your upper lip.

There isn't really a science behind choosing the right pair of sunglasses, all you have to think about is what type of style is going to take attention away from your most prominent features and accentuate your less prominent ones. The best way to understand which styles work best with certain faces is to choose a pair that is the complete opposite of what your face is. With thousands of different styles in the world, you'll easily be able to find the perfect pair for your needs.
Pin for later