What Cat Breed Matches Your Personality? Find Out Now!
last updated:
Oct 29, 2020
2508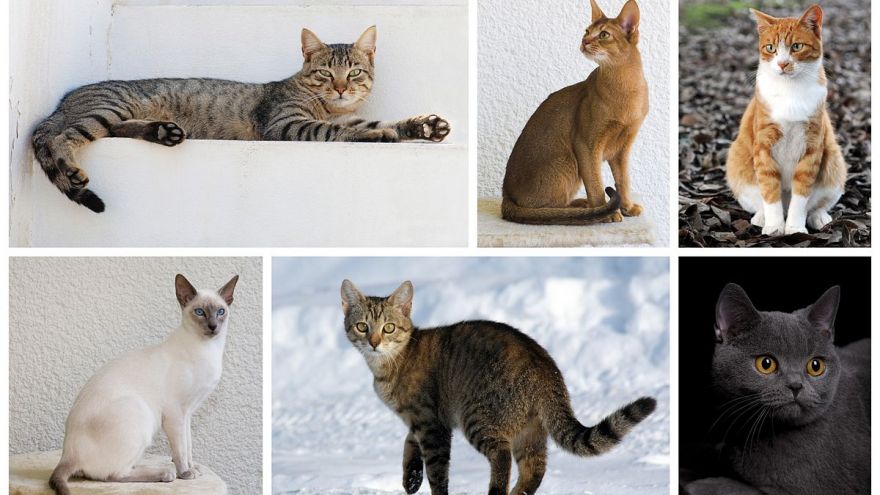 Cats. Perhaps one of the most moody pets in the world. Cats tend to not give you the time of their day when you call their name, but will probably wake you up at 2 in the night asking for attention. Not to mention the random gifts in the form of dead rats and birds.
Still want one? The best idea for you would be to get one that best suits your personality. Maybe you are a couch potato yourself. Getting an energetic and playful cat will probably not work in your favor then. And perhaps you live with little kids. That can affect your choice of cat as well. Read on to find out which one will best suit your needs.
But there are so many quizzes out there telling me exactly the type of cat I need why do I need to read this many words? Well because that said quiz will also ask you how your friends describe you. You think they think you are smart while in reality they think you are just obnoxious.
See? Not very helpful now is it? Moving on.
The Extrovert
If you are an extroverted person yourself, you can consider getting a cat with similar characteristic. These cat breeds will be very affectionate towards you and your company alike. Some of them might even miss you when you are not around, so if you are a person living alone in your apartment with a full time job, be wary of these breeds. Leaving these breeds on their own for longer periods might not be good for them.
Some of the popular breeds of very sociable cats are:
The Abyssinian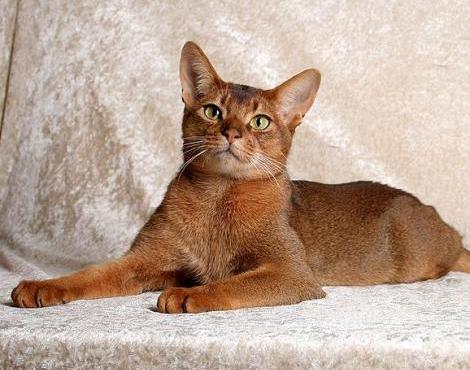 This is perhaps the most sociable and energetic cat breed among all. They can be super inquisitive and curious about everything, so life with them will be never dull. Even when you are working on your laptop, this cat will try to get your attention by looking curiously into your screen. It sometimes might even feel like taking care of a toddler who doesn't sleep for 24 hours. This cat loves to be the center of attention and will always look for ways to get yours. You need to play with them to keep them entertained so make sure you purchase a bunch of toys for this one.
The Abyssinian are also famous for learning tricks pretty quickly. But don't leave them to be alone as they thrive the best in company. They get along well with other cats as well so if you are thinking of getting more, look no further.
Egyptian Mau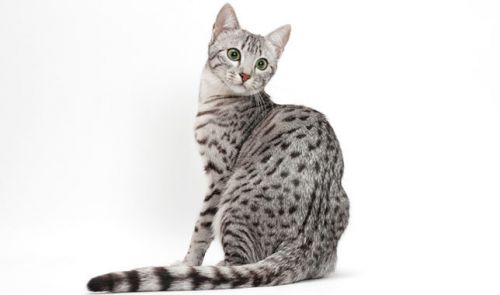 This particular breed likes to spend time with its owner. They are known for showing affection in the form of hunting prowess. They will either chase rats to save your life, or sit in your lap to get your undivided attention. This cat loves to play with toys which it can chase and retrieve. They tend to show their happiness by meowing in a pleasant voice while swishing the tail rapidly. This cat is very loyal to their owners.
The Introvert
Perhaps you are a homebody who needs to get charged after a half an hour of small talk. Then you are perhaps in the lookout of a cat that will leave you alone, but at the same time give you company when needed. There are cat breeds which are particularly undemanding of your constant attention. These cats are quiet and undemanding, just like you.
Popular cat breeds with similar personality traits:
The Birman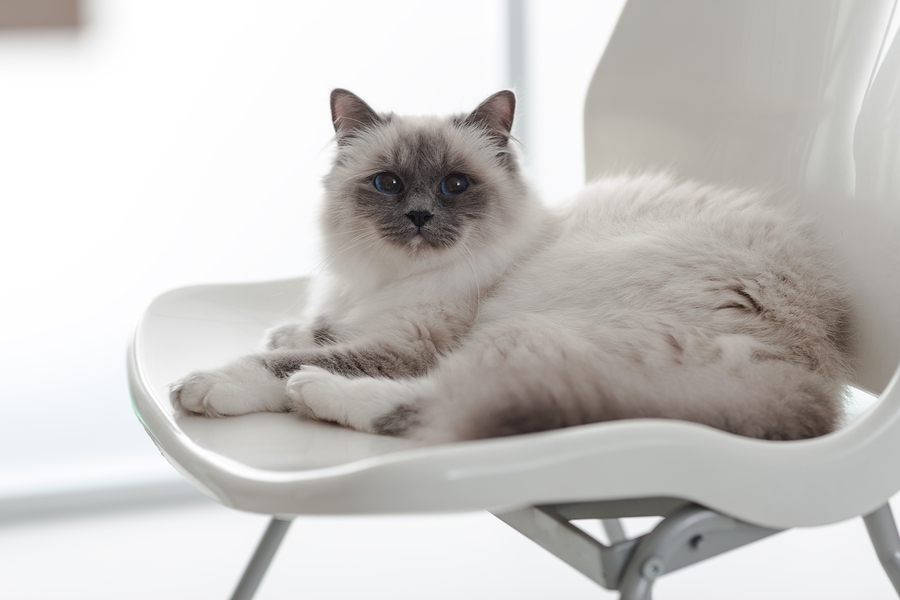 This cat is a quiet and docile one that loves having people around. Sometimes they will follow you around from room to room, without ever being bossy about it. But the Birman is still a curious cat that can get trapped inside small places. So it is a good idea to keep tabs on this one. The Birman will ask for food in a soft voice. They love to cuddle and be held. I would say they are the perfect companion to unwind from the day's hardships. As a fellow introvert myself, I would love nothing but cuddle up under my blanket with a good book and this little ball of fur.
The Ragdoll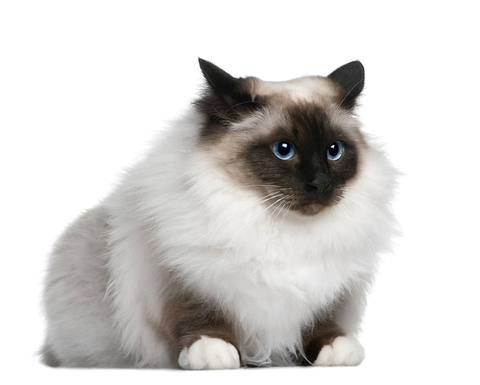 This breed got its name from its behavior of collapsing like a ragdoll on the arms of the owner. They love their human with all their hearts, and they are not shy to show it. This cat will likely follow you around the house and also greet you at the door after your day's long work. They love to cuddle or sit on the lap. They can also respond to their names. The Ragdoll tends to be meek when it comes to ask for things. They will remind you for petting or meal in a small and sweet voice. Ragdolls are real homebodies, so they love to stay in the same level as their human such as the sofa or bed, rather than on the top of the closet or fridge.
The Talker
Maybe you just love talking and all your friends and family know about this. So they refuse to pick up their phones every time they call because they don't want to know about your dinner mishap yet again. Maybe you can get a cat that is equally vocal. The two of you can have a party for two without the judging eyes. Just share away to your hearts content and go to sleep while cuddling.
Some popular breeds that are known for being chatterboxes:
The Devon Rex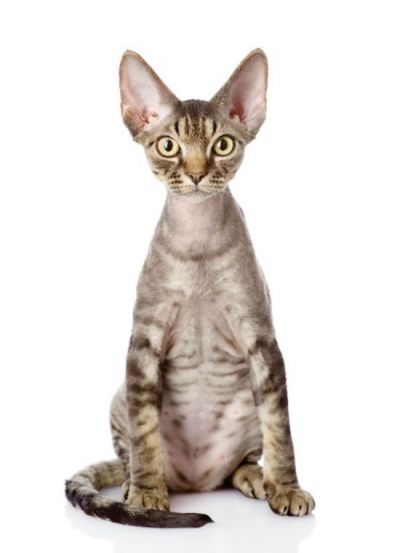 This cat breed is not the most active one, but they do love to communicate in a quiet voice. They tend to sit on the shoulder of their favorite person. They don't like to be left alone for a very long time. The cat even wants to sit at the dinner table with the rest of the family. This cat loves to sleep under the covers, and will usually opt for the bed of the human it likes the most.
The Balinese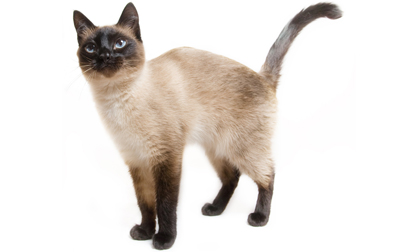 The cat breed is such a talkative one that they take no time to open up to even strangers. They are known to follow their human around, so they are not the suitable choice for people with a walker or cane as they tend to come underfoot. The Balinese loves to sit on the lap and sleep with its human at night. If you are looking for a talking pal, look no further as the Balinese can talk to you throughout the day. You need to make sure that you are okay with getting such a chatty busybody. They are super demanding for your attention as they love to chat. The Balinese can even get sad or pouty if you don't give it enough attention as it chatters away.
The 'Doglike'
So perhaps in reality, you are a dog person. But maybe you are not ready to play fetch just yet. Or you don't want to go on daily walks as you are a busy bee. Or maybe your apartment owner is an evil who doesn't let you keep dogs. Whatever the reason, you don't need to despair in sorrow anymore. Thankfully, there are cat breeds out there with doglike personalities to go with your personality.
The American Curl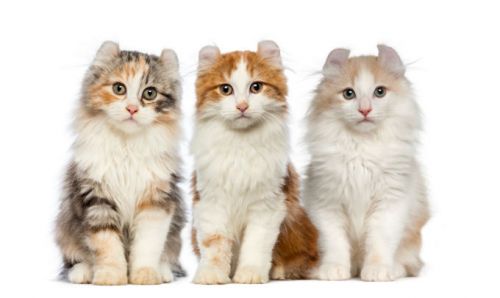 This breed of cat is known for its sweet and friendly personality. This cat even likes to spend time with little kids, which is a pretty uncommon trait among cats. They love to follow you around, but unlike many talkative breeds, they don't show any bossiness towards their human. The cat will greet you at the door once you reach home with a gentle head bump. Sometimes they even show it to your guests if they are lucky enough to grab the attention of the American Curl. However the cat is not completely docile and can be playful just like a dog. They also love to sit on your lap. They can sometimes open your doorknobs so be careful of that fact.
The Siberian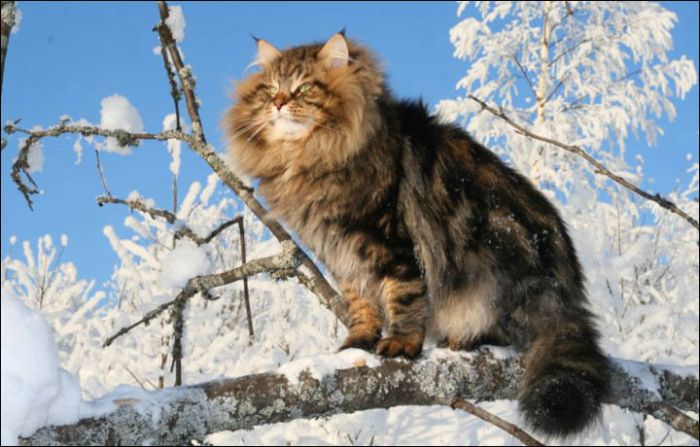 This breed is very affectionate to people and they will follow you literally everywhere, yes, even to the bathroom. They are curious cats who love to take part in everything you do. They would love to take part in what you are watching or reading so beware of your personal time being taken away. They love getting groomed while sitting on your lap. This cat is loving and sweet, and at the same time pretty playful and active. They love to play fetch, just like dogs. They also have the tendency to splash water around while taking a bath, so be mentally prepared to get drenched while giving it one. They thrive the best in a busy home life so they don't get bothered in the hustle and bustle of the daily life. And the best part about the Siberian is that despite being friendly, they are not bossy.
The Laidback
You are the person who gets invited to twenty weddings and ten birthdays on a monthly basis. You tend to get along with practically anyone you come in touch with. You are the cool friend everyone wants to have around. It means you are the laidback. Similar to your personality type, there are some particular cat breeds that thrive under similar environment. And if you are laidback person, chances are, your environment is often loaded with other people and who knows, even more cats and dogs. The laidback cat breeds are the ones which are okay hanging out the cat friendly dogs as well as other cats and humans, including kids.
The Exotic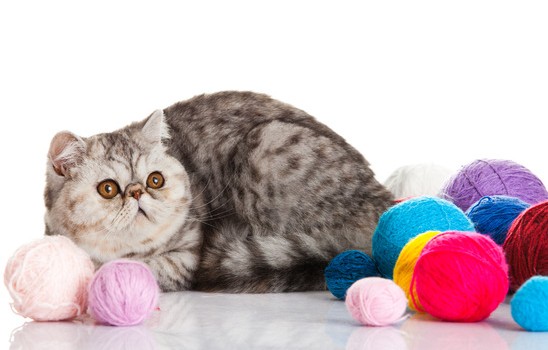 The Exotic is a sweet and quiet cat which loves to play around at the same time. They love to sit on the lap or cuddle when they are not playing around the house. This cat loves to be curious about their surroundings. They are best suited for houses with an active lifestyle. If you are an alone person, then don't get this cat, unless you plan to spend plenty of time with it. The male Exotics are heard to be more affectionate compared to their female counterparts. They are known to follow the family members and can wait for attention till they are noticed. They love to play with catnip mouse or feather teasers. They are playful, yet not demanding, making them one of the most laidback cat breeds in the world.
The Norwegian Forest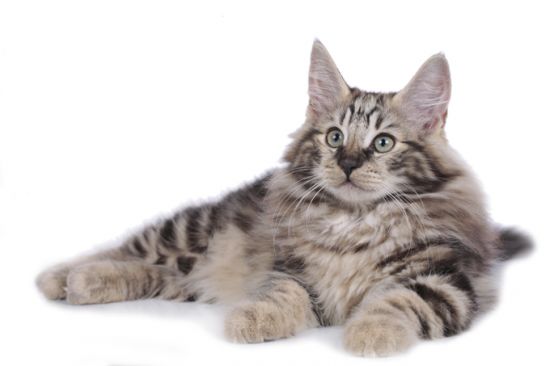 The cat breed, also known as Wegie, is fond of its fellow humans, without being overly demanding or attached. The Norwegian Forest will keep occupied as long as there are people in the same room. They can also be left alone in the house. They will remind you for meal only with a quiet voice. They will rise their voice only if they are ignored.
They don't like to sit on the lap particularly, but they do love to be scratched underneath the chin or between the ears. They might even reciprocate the affection with a cheek rub or a little head bump. They love to be around the family, but is a bit reserved around new people. They are best suited for a busy family but at the same time is content to be left alone. They can also be pretty playful and active. They are the climbers of the cat world as they love to climb over the top parts of your furniture.
The High Maintenance
So you have hair extensions and fake nails and will spend two hours a day doing your hair and makeup. If you want to spend the same amount of time after your beloved cat, then you can get a breed of cat that is equally high maintenance. The cats of such breeds basically have beautiful furs that need to be taken care of every single day. Cats with such characteristics tends to be very pretty.
Some of the popular high maintenance cat breeds are:
The Persian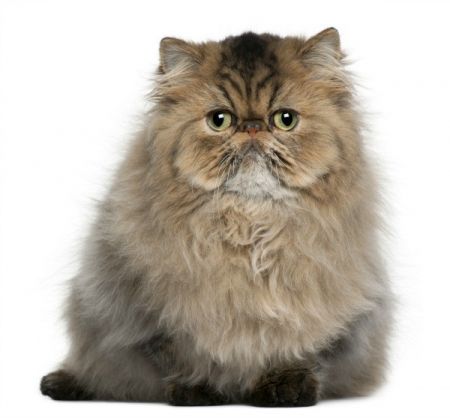 The Persians are the most popular breed of house cats around the world. They have really pretty features. They are very fluffy as well. Because of that they require baths on a regular basis since their fur can get matte if it isn't groomed every day. The fur is too long for the Persian to do self-grooming so you need to spare a helping hand.
The Himalayan

Similar to the Persian, these cat breed can also be pretty high maintenance. They have long and beautiful coat which needs to be cleaned every single day to make sure that they don't get tangled. So a thorough, gentle combing session for your fur buddies is a must everyday. Regular baths are not as necessary, but it is a good idea to give it a bath at least once a month.
Another issue with the Himalayan cat breed which makes it even more high maintenance is the litter box issue. Litter tends to get into the paws and fur of the Himalayan. If the cat and the box are not kept clean at all times, a Himalayan might stop using the litter box altogether.
The Smarty-pants
Maybe you are the smart kind who likes to teach kids and adults alike, which has left you practically friendless as nobody wants to be reminded how to do calculous twenty times a day. They are not practical Karen. So get a cat that is best suited to your wits. There are some cat breeds which can learn the cat tricks and keep you entertained for hours.
Cats which are smart enough to learn a new trick or two every day:
The Bengal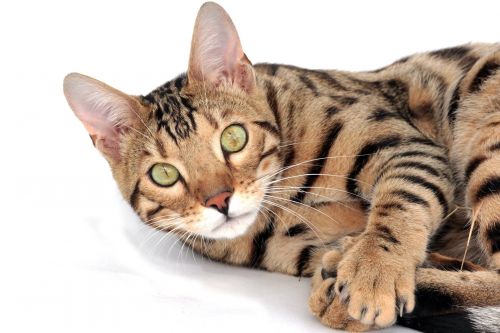 Apart from being as royal looking as it's named after counterpart, this cat is an active and smart one. It will be fun to share a space with this one, as challenging as it might get at times. The Bengal is a friendly and talkative cat that likes to be alert at all times. The cat loves to play games, including fetch. They also have a knack of picking up new tricks fairly quickly. A bored Bengal cat is not a suitable pet to have in the house if you plan to leave it alone, as they can turn destructive in the process. They are smart cats, so they can learn to light switches on and off. They love to play with cat puzzle toys so consider getting one.
The Javanese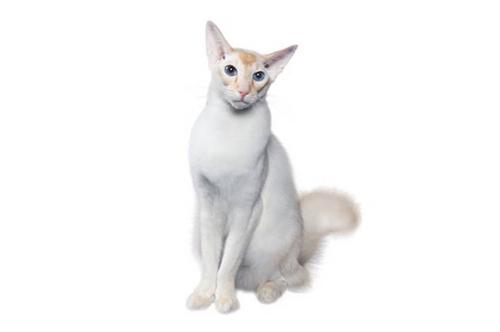 Playful and active, this cat is a highly intelligent cat that loves to play with its human. You can keep the cat busy with puzzle toys suited for cats. They love to play with teaser toys as they love to chase as well. Keep a cat tree handy as they are climbers. The Javanese is happy to walk on a leash. They learn new tricks quite easily. The Javanese should not be left alone in the house for a very long period as they tend to get destructive. They thrive the best when given proper care and attention. Prepare to spend a lot of time with them if you plan to get one.
Cats can be moody creatures, but given their nature and your personality, a good harmony is possible. Make sure you choose the right one to suit your personality.
Pin for later