We Tested Some of the Best Workout Apps: Our Report!
last updated:
Jul 16, 2019
1532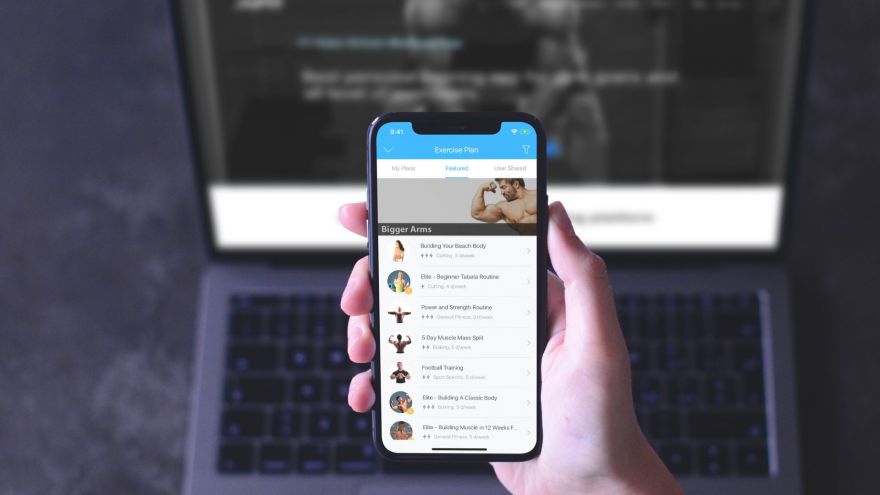 We're always promising that we want to be fitter and lose weight, and the only sure way of doing that is to eat less, exercise more. The stumbling block for many is the exercise part. The monotony of exercising on your own, at home, or at the gym, take the edge off. So, that's why we all need a bit of motivation and some workout apps to help us out.
If you've got deep enough pockets hiring someone to be your personal trainer is often the answer. With the average cost of a personal trainer running about $50 per hour, not many of us have that luxury.
However, you have cheaper and free workout apps available to get specific instructions for a workout optimized for you. All you need is a smartphone.
When you are obviously overweight the last thing many people want is to be training alongside a bunch of agile and fitter individuals. It can be so humiliating and off-putting that many first-timers are only-timers, and never return to a gym again.
All of these workout apps we are looking at can be used at home, or at the gym. So no need to feel nervous or self-conscious when starting out. They're also good for the gym rat or the workout obsessive, who is continually trying to improve their physique, or for anyone looking to get fit for a particular reason such as a race.
All of the apps featured are free workout apps. Most have premium add-ons which are an additional cost. You don't need to buy the premium service to get the features you will need to create a workout program ideal for you.
Once you get more comfortable with your exercise regime and are happy with the way the app works for you, then it's probably worth considering upgrading to a premium version, to get the added features.
The Best Workout Apps as Tested by Our Team!
1. Daily Workouts Fitness Trainer

Not everyone has the time to visit the gym or the track regularly. The opportunity to keep up your workout routine at home is great. The Daily Workouts Fitness Trainer app allows you to exercise wherever you are, at home or even at the office.
The app has examples of how to do the exercises you will need for your fitness regime. It also allows the user to target one or more parts of the body to maximize the effectiveness of your workout time.
It's straightforward to use with clear pictures explaining how to do each exercise, and the workouts are good for both men and women.
2. FitStar Personal Trainer

When you start out with your own workout regime, the FitStar Personal Trainer can customize itself to your own fitness level and body type. The app takes you through a series of simple workouts. It also monitors your progress as you go. It then provides feedback about how you got on with the exercises if they were too easy, too harsh.
The app then uses artificial intelligence to create a workout routine that will exercise your body in exactly the right way. Over time the FitStar routine becomes more and more challenging.
The app can be downloaded onto an Apple iOS or Android device. The maker FitStar was bought by Fitbit in 2015, and currently only works with some Fitbit devices.
3. The Johnson & Johnson Official 7 Minute Workout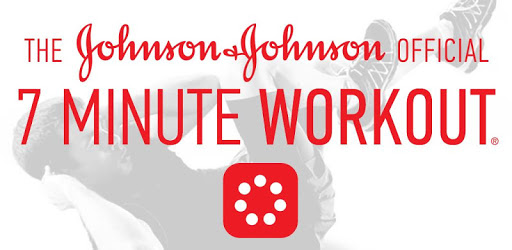 When time is of the essence and you want to pack as much exercise into the shortest period, this handy app will do the business. The only thing you need to complete a workout session is a chair, and seven minutes of your time. Consider eleven minutes if you include the time to warm-up and cool down.
You get coached through every move you have to make, ensuring everything is done as safely as possible. If seven minutes is not enough for you, the app includes workout routines lasting nine minutes, and a 21-minute Cardio Blast, along with a core workout.
Use the exercises in the app to create your own customized fitness regime. If your goal is just to get fitter and lose some pounds, this is the app for you.
There is no specific goal in mind at the beginning. However, over time it will tone and build muscles and reduce flabbiness. And at just seven minutes a day, it can be done just about anywhere, at home, at the office, or when traveling in a hotel.
4. SworkIt

This app offers a comprehensive workout-on-demand routine for everyone. It has a wide range of exercises that need no specialist equipment, although a yoga mat and a chair can be useful for some of the routines. The app coaches you through each of the exercises with a video and audio description.
There are pre-programmed exercise routines, or you can customize them to design your own. The free app includes workouts that deal with strength, cardio, stretching, yoga, and pilates.
Although the app is free to download, the reasonably priced premium account gives users the ability to save workouts and has added specialist low-impact workouts for those recovering from injury. The premium membership also removes adverts from the app. SworkIt is available for Apple iOS, Android, and for a web browser.
5. Strava

For those who get their workout exercise from running or cycling, the Strava app is ideal for those who are also a little bit competitive. The app creates competition between you and people who are using a similar route. This is done as it records your running and cycling.
This creates a connected community of people who are getting fit and like to see how others are doing. You don't need to carry your phone with you all the time as the Strava app will sync with a wide variety of fitness trackers and watches.
The only substantial criticism leveled at the app is that the data sharing by default is operating, and you need to opt-out if you want to keep your location and stats private. The free version of the app records the basic workout data and helps you discover new routes and destinations for cycling and running.
Pin for later