5 Running Apps you Should Consider if you Love to Run!
last updated:
Oct 09, 2018
742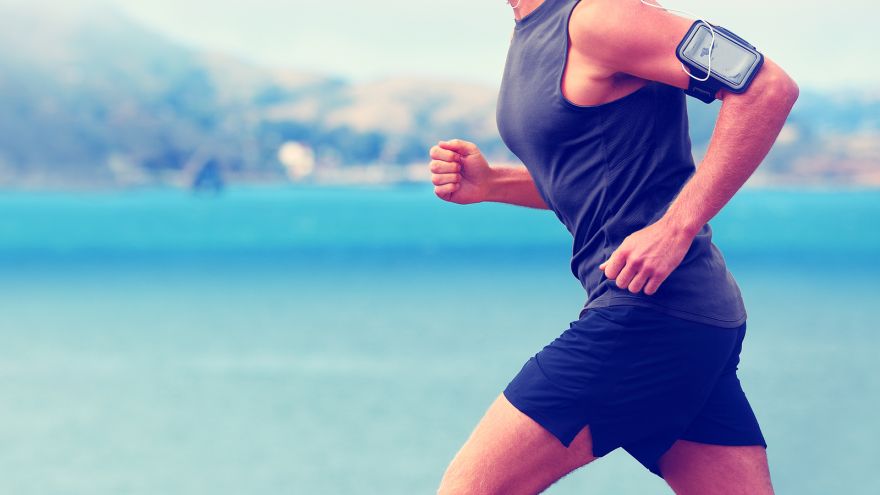 A great way to blow off steam and get in shape is to simply get up – and run! For many this is a favorite workout that benefits both the body and the mind. Do you feel the same way? You are certainly not alone. Best of all, going for a run is something you can do no matter where you live or what your financial situation is. You don't need a fancy gym or any equipment to get a great workout- just go for a run!
We can all agree that running is great, but sometimes, it helps to have a little boost to really get you motivated to hit the road. Or, if you are a great runner, you may want to do more to track your performance and see where you can improve. Or, on the flip side, perhaps you understand how great running is and are mentally on board, but you can't seem to get into gear. So, what can help get you up off the couch?
We have the solution! There are numerous running apps out there that you can download that will help motivate and track your runs. Whether you need help getting started, want to keep up a certain pace, or anything in between, there are a lot of great apps out there that will help you accomplish whatever your workout and running goals are.
The problem is in fact, there are almost too many options! Type running into your app store and you are sure to be overwhelmed with the amount of options that you have. Are you unsure which app will be best for you? No problem. That is where we come in! We have selected the 5 best running apps that you should certainly consider if you are serious about running.
Whether you are a new runner, or an experienced one that does it every single day, there is an app on this list for you. Read on for our recommendations and see which one jumps out at you!
For Beginner Runners:
If you love to run but know you aren't the best at it yet, or even if you just want to be great at running but feel that it is impossible, there are plenty of apps for you! Everyone starts off as a beginner, so there is no need to be discouraged. These apps will help you become the runner you've always wanted to be.
1.Couch-to-5K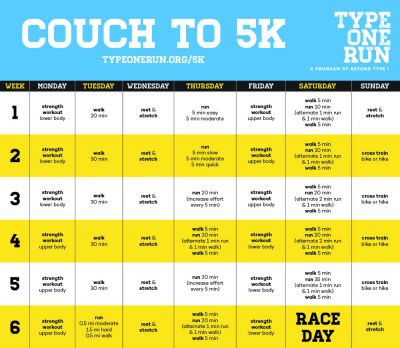 This may be our favorite app on this list! If you have zero experience with running, you can use this app to train you for a 5K race. Seriously! No matter how in (or out of) shape you are, this app will motivate you towards the end goal. What we love is that this app makes slow and steady adjustments that slowly work you up towards running a little more each day. In fact, the app says that in just 9 weeks you can be in shape and ready to run a 5K. That's impressive! Don't believe them? Why not download the app and see for yourself?
2. Human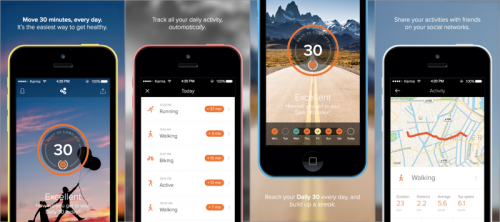 If what you are looking for in a running app is motivation, you will find that with Human. Not only will this track your runs, it will also track other activities that you do and will encourage you when you need it. At Human their goal is to have everyone working out at least 30 minutes a day, so if you haven't hit what they call the 'daily 30' they will alert you and let you know!
Best of all, this app will also show you information about people nearby to further motivate you to get up and get moving. Do you want your nextdoor neighbor to beat you again this week? No you don't! Compare your progress against runners in the area and work hard each week to beat your own goals and beat the performance of those around you. This is a great app if you want motivation and need to be held accountable. We recommend suggesting the app to your neighbors so that everyone can get in on the fun and work to motivate each other.
For Intermediate Runners:
You love to run and you've gotten pretty good, and now it is time to take things to the next level! There is always room for improvement, and you understand that. These apps will help you continue on the path you are on and ensure you are reaching your goals.
4. Nike+ Run Club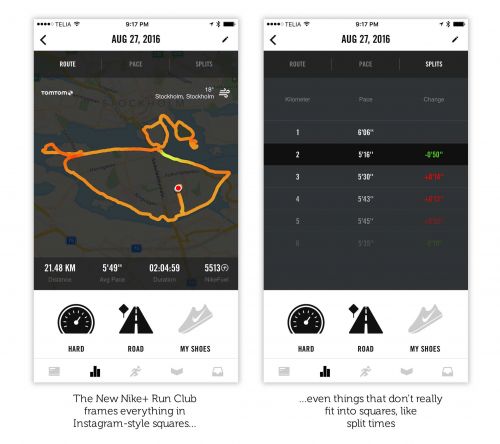 It makes sense that an athletic company like Nike would have their own running app, and they do a great job of tracking workouts and providing motivation! Their Nike+ Run Club app will track your runs and features an awesome end of workout cheer voiced by famous athletes.
Who doesn't want Serena Williams congratulating them at the end of their run?? We also love that this app has several workouts that you can select while you run. And if you're worried you'll have to decide between listening to the workout or music – you're wrong! This app works with Spotify so that you can listen to your music and hear the workout queues. Perfect for runners who want to take things to the next level.
For Advanced Runners:
Running is your absolute passion, and these apps will help you keep up with your goals and create new, better ones! These apps will track everything you want and give you all the information you could ever want about your workouts. You're serious about running, and so are these apps.
4. Strava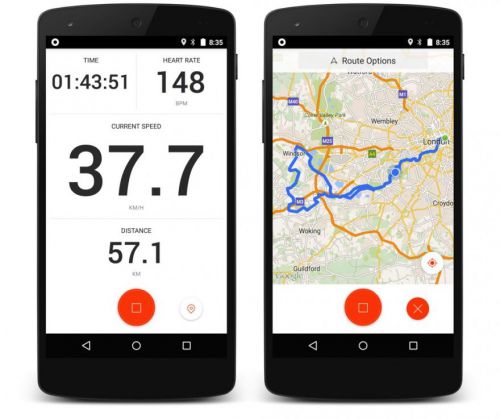 If you are a conditioned runner and want to continue to improve by introducing some healthy competition, you will love the Strava app! This app will not only track your runs, it syncs with numerous GPS devices to log your running route and display it so that you can share it with friends and compare your performance. Best of all, this app also includes a section that will alert you of upcoming races and local running clubs that you can join. This is perfect for a regular runner who wants to find other people who share their same passion. Compete against friends, find new races, and of course, keep on running!
5. RunKeeper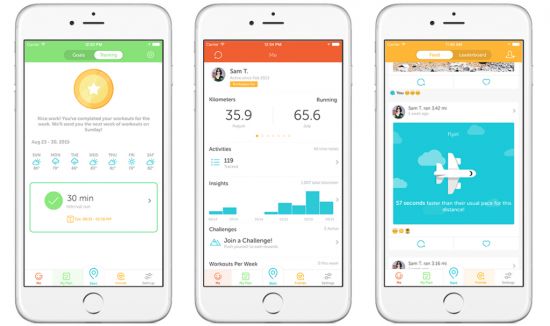 Finally, for experienced runners who want to always have the perfect soundtrack to accompany them on their runs, RunKeeper is the app for you! This app will sync with your running pace and music on your phone to play songs that best match the tempo of your run. How cool is that? If you do not struggle with running and instead are looking to improve your running experience, this is the app for you. You will have a great selection of music playing while you are running to give you the best run you've had in a while!
The app will also of course record your time and distance so you can measure your runs over time ensuring you are always keeping up your pace and sticking to your goals!
Wrapping Up
So, there you have it! These are the 5 best running apps that are sure to take your running and fitness skills to a whole other level. From motivational elements, to great GPS and tracking features, these apps have everything you could ever need. No matter what level of a runner you are, these apps are here to help.
Which app are you going to download first? Go ahead and get to it, get your shoes, and hit the road!
Pin for later