The Best Drugstore Mascaras in 2023
last updated:
May 22, 2018
1150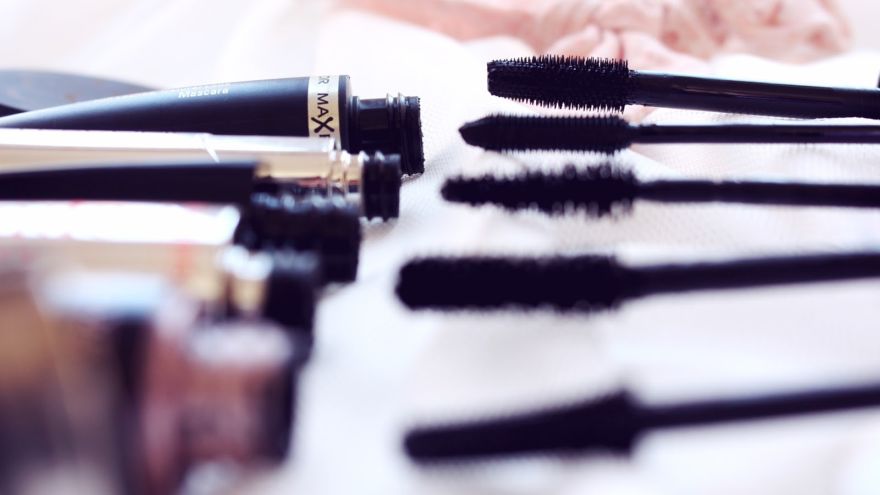 Even though it might be tempting to open your wallet and splurge on a couple of extra makeup items this month, if there's one thing that can be guaranteed it's that you can typically find a drugstore mascara that performs similar to, if not better, than luxury brands. Not everyone has $25 that they can spend on a single tube that needs to be replaced in 3 months, which is where this list of the best drugstore mascaras for 2018 comes into play.
Below are our top 7 picks, how they can revitalize your everyday makeup looks, and their benefits.
1. Covergirl Lash Blast Mascara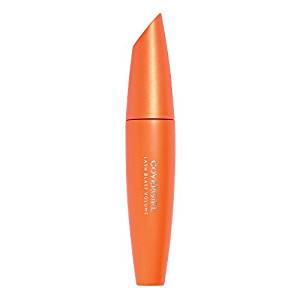 Available in both regular and waterproof, Covergirl's Lash Blast Mascara is exactly what you need if you're looking for a product that is both going to define and lengthen your lashes. If there's one thing you'll definitely notice as soon as you remove the cap, it's that they brush is ideal for focusing on the smaller and longer hairs above your upper and lower lash lines. You'll also find that you can either wear a single lengthening coat or you can build it up with a couple of layers for a more dramatic look.
2. Maybelline Lash Sensational Mascara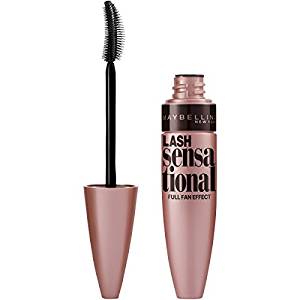 If you don't necessarily have a problem with length, but you're experiencing issues with having your eyelashes curl and hold a curl, then Maybelline Lash Sensational Mascara is exactly what you've been searching for. Its specialized formula not only helps to gently ease your lashes into the ideal curl, but also keeps them in the same position throughout the day. When used in combination with an eyelash curler, you'll have a stunning set of lashes that perfectly compliment your makeup look.
3. L'Oreal Paris Voluminous Lash Paradise Mascara

A lot of people aren't interested in wearing waterproof mascara and we definitely understand why, especially when it comes to trying to take it off at the end of the day. However, there are plenty of formulas that give you just as many benefits but with the ease of being able to wash it off, such as the L'Oreal Paris Voluminous Lash Paradise Mascara.
The most notable benefit about this formula is that it doesn't clump, no matter how many layers you coat on. Also, as you wear it throughout the day it's going to help nourish your lashes instead of flake off onto your upper cheeks. It's the ideal choice for women who are looking for thicker lashes without having to walk around with a thick and clumpy spidery look.
4. Maybelline Full 'N Soft Mascara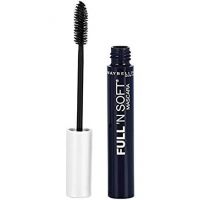 As another product that is available in both a washable and waterproof formula, you're going to fall head over heels in love with the Maybelline Full 'N Soft Mascara, even if you're a fan of waterproof makeup and you opt for the washable one. The formula is specifically designed to give you a flawless thickening and lengthening look that stays all day without the worry of flaking or drying your lashes out.
Not to mention the wand is spectacular, especially for people who have naturally long lashes and are tired of dealing with little black marks on their upper eyelids. However, due to the thickness of the brush (designed for coating every lash), it's not the most convenient for focusing on your lower lash line.
5. L'Oreal Paris Double Extend Mascara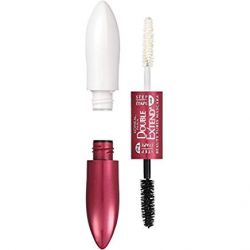 Something that was all the rage back in the 90s was a tube of mascara that came with both white and black formulas, and for good reason. The white formula is designed to thicken and lengthen the lashes using small extending tubes while the black formula helps to coat the white and provide even more of a lengthening result. This is exactly why more and more people are beginning to fall in love with L'Oreal Paris' Double Extend Mascara because it combines the best of both worlds.
It's important to remember that you can choose to either use both the white and the black formulas, or you can just opt to use the black on its own. However, you're going to achieve a much more dramatic look when you use both to add to the volume of your natural lashes.
6. Rimmel Wonderful Wonder'lash Lift Me Up Mascara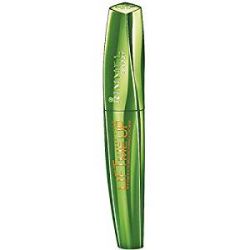 Over the years, Rimmel has developed a wide variety of different mascara formulas that will surely impress first-time and veteran makeup wearers, especially if you're someone who likes to deal with thick and fluid formulas. The Lift Me Up formula is specifically designed to give your lashes the push they need to curl perfectly and accurately with every coat. We also fell in love with the design of the tube, as it's a brilliant emerald color that will surely stand out amongst your makeup collection.
The main concern that you may have with the Rimmel Wonderful Wonder'lash Life Me Up Mascara is that it is quite wet, which can make it slightly difficult to apply if you have longer lashes. However, unscrewing the tube and allowing the mascara to slightly harden will help to make the application much easier, but we certainly don't recommend using it for your lower lashes.
7. L'Oreal Paris Voluminous Million Lashes Mascara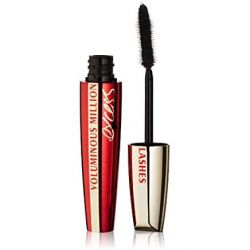 Thickening, plumping, and extending, what more could you ask for from a drugstore mascara? This formula is infused with collagen which not only helps to keep your lashes fresh and comfortable, but it also helps to promote healthy growth with every coat that you put on. It's truly a dual purpose makeup product as it helps you to look your best meanwhile gives your lashes the nutrition they need to look phenomenal without wearing any product.
The specialized Millionizer brush helps to amplify even the smallest hairs that you never knew existed along your upper and lower lash line, easily making it one of the most versatile drug store mascaras on the market. Without having to worry about smudging or clumping, you can put as many coats on as you desire and achieve a stunning look in minutes.
Choosing the right mascara can be tough, especially as there are so many drug store brands to choose from. With the help of this list, you'll be able to find the perfect formula for your particular makeup needs and for an affordable cost.
Pin for later