This product is listed here: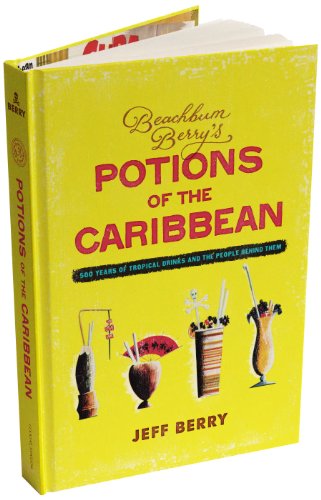 Beachbum Berry's Potions of the Caribbean
On a bright afternoon or a sunny Sunday, all you would probably want is a cocktail with your favorite flavors. Cocktails are amazing drinks that come with different distinct flavors. A small change in the composition makes all the difference between two cocktails. If you love cocktails, what best way to enjoy than learn making them yourself?
There are plenty of cocktail recipes, but not all will give you detailed instructions and illustrations on how to create them. This Beachbum Berry Potions of the Caribbean cocktail recipe book will have you and your friends enjoying your cocktails on a new level.
Detailed information about Beachbum Berry's Potions of the Caribbean
Jeff Berry, a renowned anthropologist, compiled this exciting cocktail book to tell his stories. Each cocktail has a detailed illustration of history behind it, using vintage graphics and rare photos from the historical times. It comprises of more than 70 recipes. A lot of these are old recipes that were not published anywhere and other ones that have never been included in a book.
The best part about these recipes is the fact that each includes a little history about the those who invented, served or enjoyed the drink. It is written in simple language to suit beginners as well as experienced bartenders. The recipes are easy to try out, and most ingredients are readily available. Perfect for creating party drinks, this cocktail recipe book would be a lovely gift for your friends.