The 5 Best Non-Alcoholic Party Drinks!
last updated:
Apr 09, 2019
10162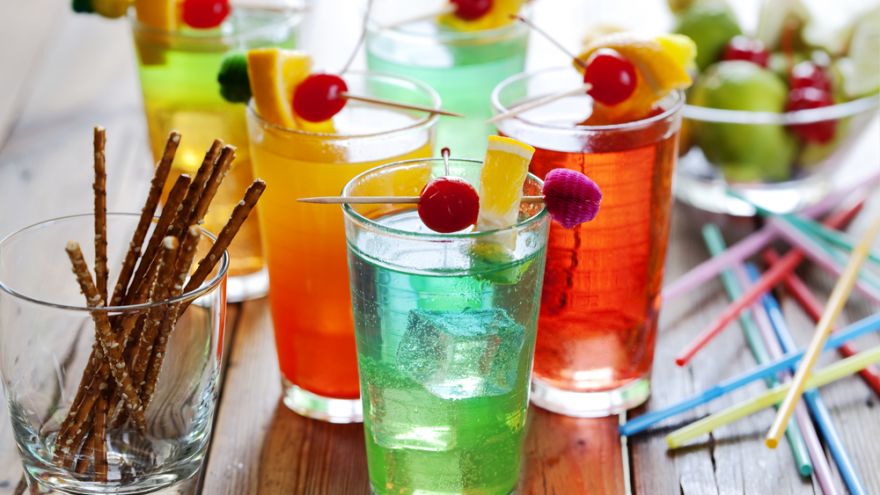 There are two main things to prepare when it comes to getting ready for a party: food and drinks. No matter if you're doing a non-alcoholic New Year's Eve bash or if you're prepping for your child's birthday party, it can be great to have non-alcoholic beverage options for children and those who don't consume any type of liquor.
Instead of relying on a traditional punch that everyone has had before or just offering your guests juice, soda, and water, consider these 5 phenomenal non-alcoholic party drinks that will surely impress your guests and save you a lot of money on food and beverages.
1. Pineapple-Orange Sorbet Punch
When it comes to making a drink that everyone will love, it can be hard to find the right mixture of flavors but this recipe is sure to impress a younger and older audience. Its luxurious tropical flavors will envelope your taste buds and transport you to a warmer climate with crashing waves in the background and a clear blue sky.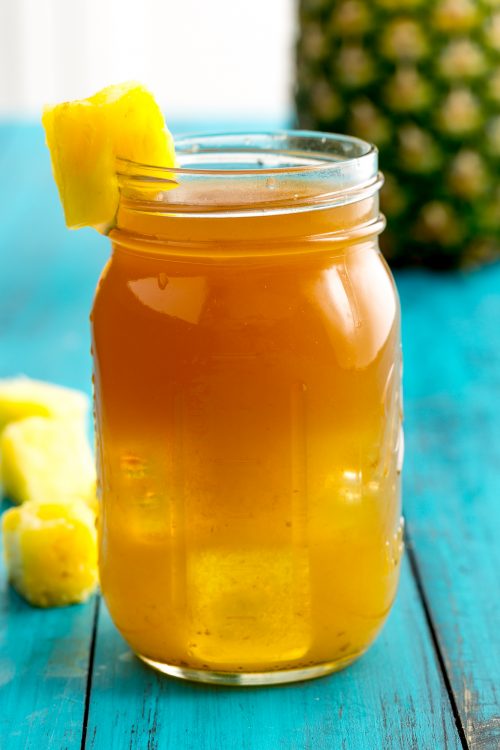 For kids, it's a delicious and sweet treat that will surely set itself apart from traditional sodas, as it's a combination of orange sorbet, Hawaiian punch, and pineapple juice.
Ingredients
48 oz. Orange Sorbet (Softened)
46 oz. Pineapple Juice
7 Cups Hawaiian Punch (Chilled)
1-Liter Ginger Ale
Directions
Step 1: Gather a large punch bowl and mix together the orange sorbet and pineapple juice until it is mixed thoroughly.
Step 2: Add in the Hawaiian Punch and ginger ale.
Step 3: Add in ice, if necessary and serve with a deep ladle.
2. Virgin Sangria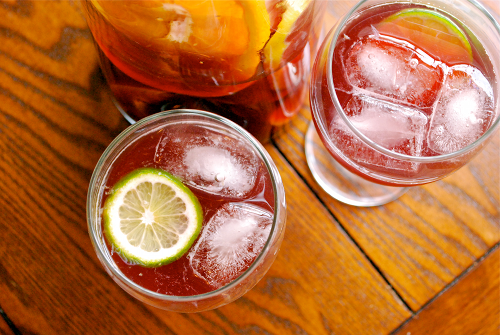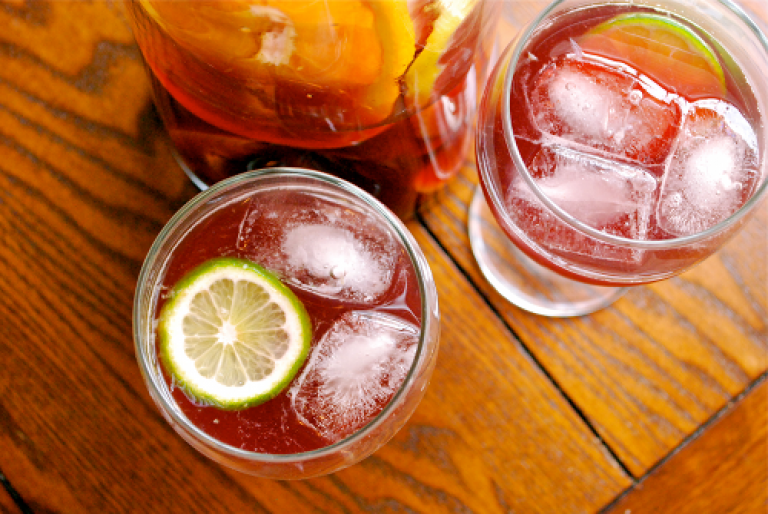 If there's one thing that can be said about sangria, it's that it elevates an assortment of flavors to give you a delicious fruity drink that sets itself apart from the other beverages on this list. The best part is you can customize the type of fruits you want to put into the drink, but for the sake of this recipe, we'll be focusing on a combination of citrus and tropical fruits.
Ingredients
1 Orange (Sliced)
1 Star Fruit (Sliced)
1 Lime (Sliced)
1 Kiwi (Sliced)
7 Cups Sparkling Water
½ Cup Fresh Cranberries
3 Cups of Passion Fruit Juice
Directions
Step 1: Gather a large pitcher, fill it with ice, topping it off with the juice, and then add in your sparkling water.
Step 2: Add in all of the fruit slices and store the pitcher until it's time to serve.
3. Sparkling Limeade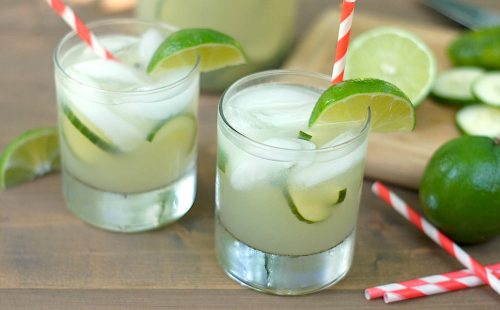 No matter how old you are, limeade is a great treat that brings you back to your childhood. With the combination of tangy and sweet flavors it will surely set an impression amongst all of your guests. After you've put this phenomenal drink together, don't be surprised if you have a lot of people asking you for the recipe because it's not only great for adults, but it's also phenomenal for children as well. Another added benefit to the sparkling limeade recipe is you can easily add alcohol such as rum or vodka, for more adult-friendly parties.
Ingredients
¾ Cup Limeade Concentrate
1 Liter of Ginger Ale
1 Cup of Sliced Strawberries
1 Cup of Diced Pineapple
1 Cup of Diced Mango
1 Cup of Blackberries
1 Cup of Blueberries
1 Cup of Kiwi
Directions
Step 1: Prepare all of your fruits and add them to your designated pitcher one layer at a time.
Step 2: Add in the ginger ale and watch as the fruits float to the top and create their own mixture.
Step 3: Slowly add in the limeade concentrate and stir.
Step 4: Store in the fridge to allow the flavors to mix and serve.
4. Non-Alcoholic Peace Bellini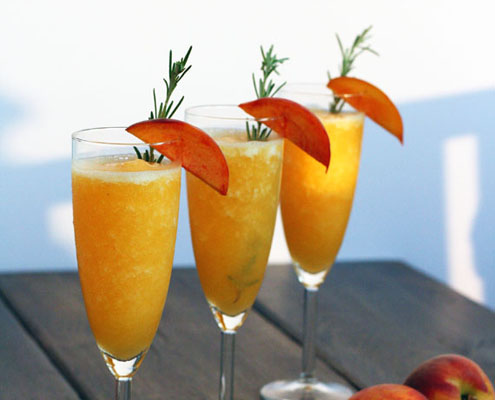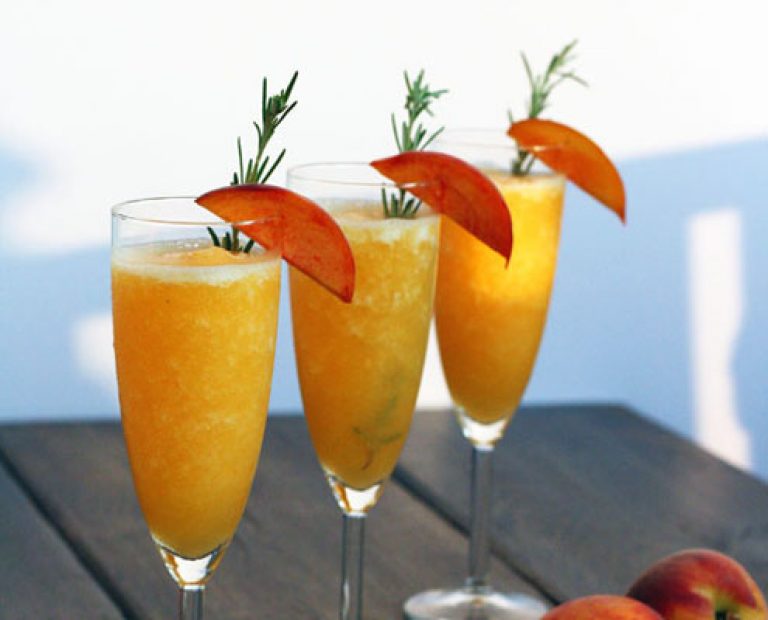 For more high class events, there's nothing wrong with opting for a couple of mocktails that people have certainly heard of before. No matter if you're hosting an event during the winter or summer, you can't go wrong with a peace Bellini as the flavors are perfect for any season. This recipe is especially great if you're hosting a brunch and want to opt for something outside of the usual mimosas.
With this particular recipe, it's best if you keep all of the ingredients chilled beforehand to preserve the sweet flavors so they won't be diluted once they have all been mixed together.
Ingredients
¾ Cup Ginger Ale
¼ Cup Peach Nectar
¼ Cup Fresh Strawberries
¼ Cup Fresh Blueberries
¼ Cup Fresh Raspberries
Directions
Step 1: Pour the peach nectar evenly into all of the champagne glasses for your guests.
Step 2: Add in the ginger ale, pouring evenly amongst all of the glasses.
Step 3: Garnish with an assortment of fresh berries and serve immediately.
5. Non-Alcoholic Blueberry Moscow Mules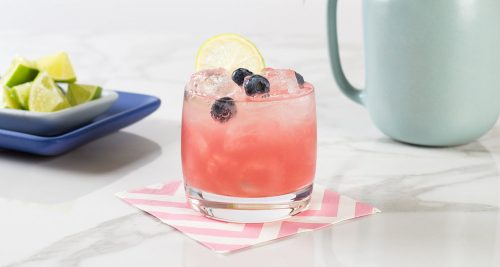 As a drink that has been the talk of the town as of recently, Moscow mules are the perfect addition to an upscale bachelor party or an at-home get together. The best part is you can enjoy this refreshing beverage without needing a single drop of liquor and it is incredibly easy to prepare, similar to the other drinks on this list. You can choose to either serve it in legitimate Moscow mule mugs or traditional drink glasses.
Ingredients
1 Teaspoon Sugar
9 oz. Ginger Beer
½ Cup Lime Juice
Crushed Ice
¼ Cup Fresh Blueberries
Directions
Step 1: Add blueberries to a large glass along with the lime juice and sugar. Muddle all of the ingredients together.
Step 2: Pour the blueberry mixture into your Moscow mule mugs or traditional drinking glasses and garnish with crushed ice.
Step 3: Pour the ginger beer evenly between all of the glasses and serve immediately.
When it comes to making non-alcoholic beverages for an event, it can be much simpler than you imagined, especially when you can take traditional alcoholic recipes and simply cut out the alcohol. From sorbet punches to more sophisticated virgin cocktails, the options are relatively endless when it comes to finding kid-friendly beverages that your entire guest list will appreciate and want more of by the end of the event.
Pin for later