This product is listed here: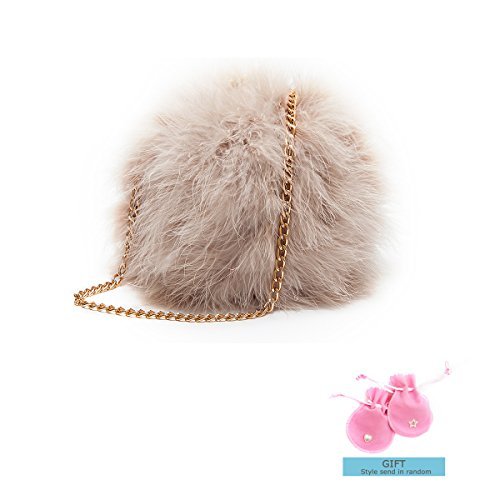 Zarapack Women's Faux Round Clutch Shoulder Bag
As a woman, it is necessary to carry with you some essentials every time you step out of the door. Regardless of the occasion, a small bag with what you need for the day is a crucial item. And since carrying a handbag may not always match with your occasion, a small clutch can come in handy.
Here, you can pack basics such as your phone, wipes, lip balm, etc. The size is usually smaller since you will only need few items. For this reason, this one from Zarapack is beautiful, and if you like fluffy clutches, then it will impress.
Detailed information about Zarapack Women's Faux Round Clutch Shoulder Bag
The cute little bag measures 20 x 20 cm which is perfect for an evening party. For convenience, it comes with a detachable gold chain whereby you can wear it crossbody or better still remove the chain to carry it in your hand. The fluffy feel is achieved by the use of real feather which ensures the faux fur lasts even longer. It will feel great in the hands and makes a perfect gift for a birthday, anniversary and any other occasion.
The clutch comes in a blush pink color which makes it easy to pair it with most outfits. The best part is that it comes with a Zarapack pouch as a gift. You can use the pouch for smaller items like rings or bracelets and still add it in the clutch.