This product is listed here: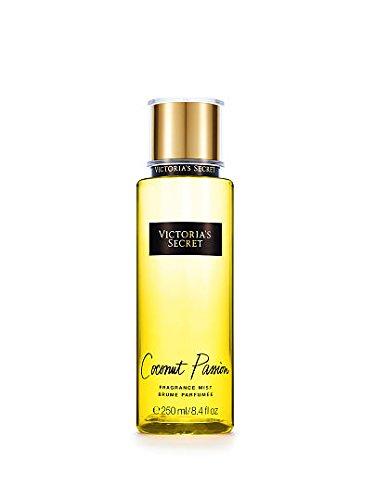 Victoria's Secret Coconut Passion Mist
Are you looking for a classy and sophisticated gift to give your teenage girl, girlfriend, or friend? Maybe something they can use more than once and will last them a while? The Victoria's Secret fragrance mist is the perfect gift. The coconut passion is a great scent for summer, or to bring a taste of summer to colder months.
Detailed information about Victoria's Secret Coconut Passion Mist
Victoria's Secret is known for its quality products, otherwise, they wouldn't become the major brand they are. So you know you are getting a functional and high-quality fragrance when you purchase this item. Not only does it smell good, with a blend of vanilla, coconut, and lily of the valley, but it also is good for your skin. In the fragrances, there is also Aloe Vera and chamomile. This means your skin is getting a treat as well as your nose!