The Most Unique Ice Cream Flavors and Where to Get Them!
last updated:
Oct 15, 2018
2247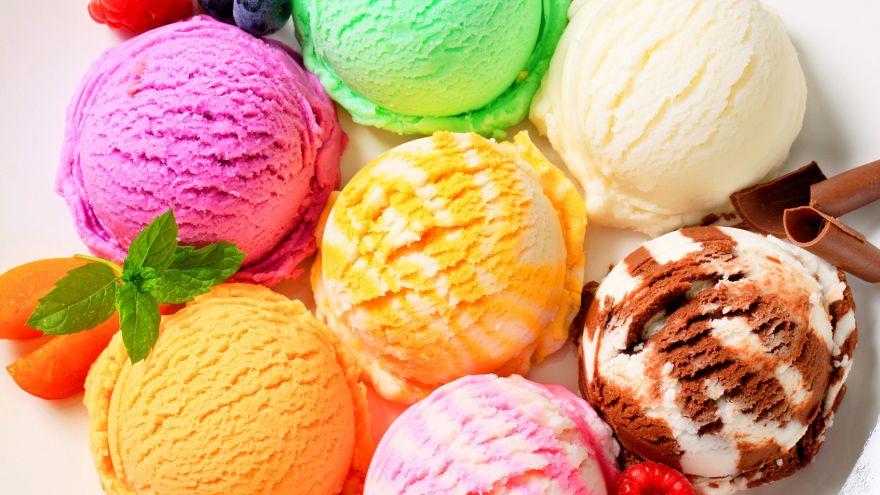 Even though ice cream is arguably one of the most traditional treats you can get your hands on, you can guarantee there are plenty of different ice cream shops where you can anything but traditional flavors. One of the most exciting things about trying the food at new establishments is that they are likely to have some things that you wouldn't expect, especially when it comes to ice cream. Below are the strangest ice cream flavors we can find, including the locations of where you can find them if you're up to being brave the next time you want to have a treat.
1. Raw Horse Flesh – Ice Cream City, Namja Town, Tokyo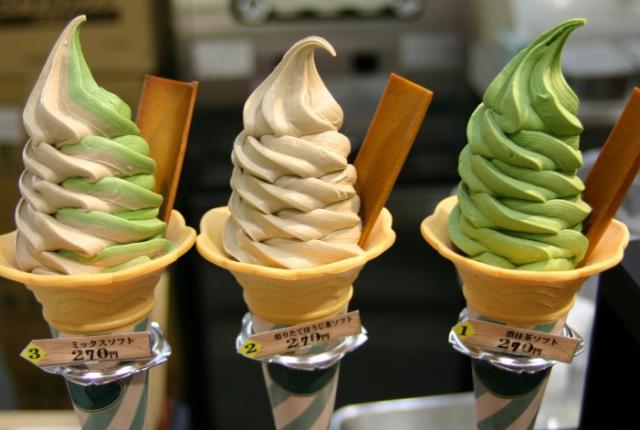 The idea of eating something named "raw horse flesh" is enough to make someone gag, however, you can guarantee that if it's one of the most popular selling flavors at Ice Cream City in Tokyo's indoor amusement park Namja Town, it must have some type of appeal to it. You can also bet that raw horse flesh isn't the only strange flavor you can get your hands on, as Ice Cream City also sells octopus, squid, salt, and cow tongue-flavored ice cream to amuse tourists.
2. Corn on the Cob – Max and Minas, Queens, New York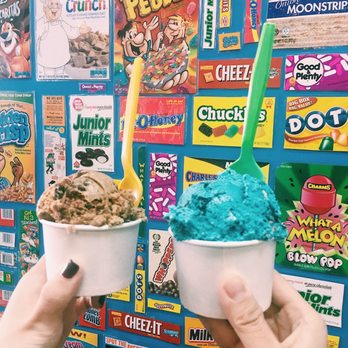 Home to some of the most luxurious and some of the weirdest foods in the world, you can bet that if you're taking a trip to New York, you're guaranteed to try something that you've never had before. Sure, there are plenty of Instagram-worthy establishments that sell delicious ice cream that might taste like the leftover milk in the bottom of a sugary bowl of cereal, but you also have Max and Minas, home of the corn on the cob ice cream.
The ice cream parlor has over 5000 different flavors that you're likely to only find at Max and Minas including jalapeno, pizza, horseradish, and garlic.
3. Ghost Pepper – The Ice Cream Store, Rehoboth Beach, Delaware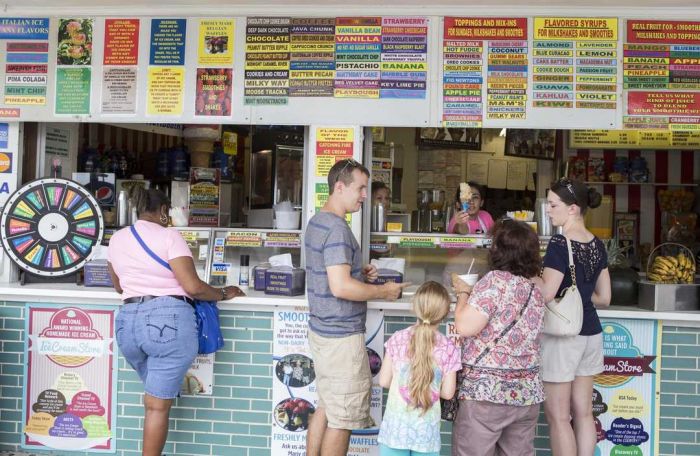 Who would have thought that it would be possible to combine sweet and spicy when it comes to ice cream? If you're someone who has always been a fan of overly spicy foods, you're going to fall in love with the ghost pepper ice cream from The Ice Cream Store in Delaware. With over 100 different flavors of ice cream, The Ice Cream Store is one of the few parlors that don't carry any traditional flavors. For example, there isn't just a vanilla option, you can choose between Madagascar and African vanilla, depending on your preference.
Not only do they have ghost pepper ice cream, but they also have a Devil's Breath Carolina Reaper Pepper ice cream that is sure to bring your taste buds on an adventure that they've never experienced before. In fact, the ghost pepper mixture was included in Ripley's Believe it or Not (2016). Due to its heat, they even make their customers sign a waiver before ordering!
4. Lobster – Ben & Bill's Chocolate Emporium, Bar Harbor, Maine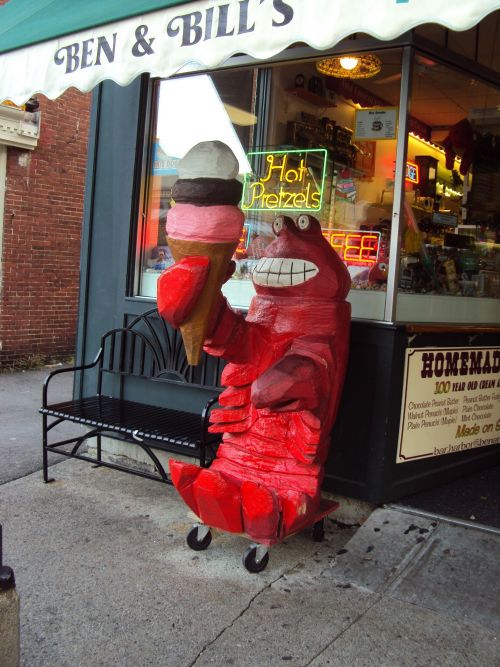 The idea of visiting an establishment with the name "emporium" gives you the guarantee that you're going to see something that you've never seen before, such as lobster ice cream. At Ben & Bill's Chocolate Emporium there is plenty to set your sights on, though we recommend visiting the ice cream counter and ordering a couple of scoops of their fascinating frozen lobster treat.
It's the perfect homage to Maine, as lobster is their most well-known delicacy and with the combination of ice cream, it will shock your taste buds. As the perfect combination of savory and sweet, you might actually find yourself heading back to the shop for a second scoop at the end of the day.
5. Roasted Turmeric – Coppa, Juneau, Alaska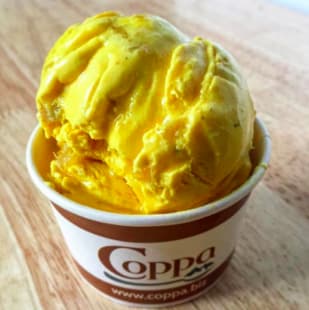 If you're looking for a treat that is equally as healthy for your body, you're going to want to make the trip to try the roasted turmeric and candied ginger ice cream from Coppa in Juneau, Alaska. Not only does it have some of the most memorable and striking flavors combined into one sweet treat, but it will also fill your body with some phenomenal anti-inflammatory properties that you're sure to appreciate. Who said sweet and healthy couldn't go together in the same sentence?
6. Goat Cheese Beet Swirl – Sweet Action Ice Cream, Denver, Colorado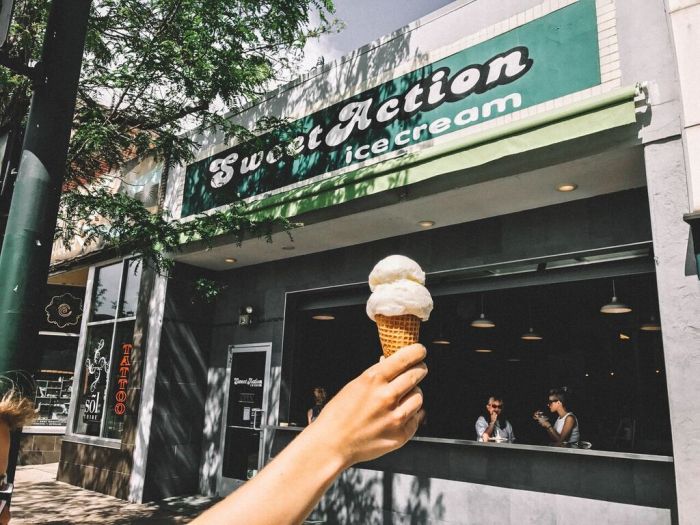 If you're the type of person that isn't particularly interested in enjoying treats that are overly sweet, gourmet ice cream is your best bet, such as the goat cheese beet swirl ice cream from Sweet Action Ice Cream in Denver, Colorado. With the soothing flavor of the goat cheese combined with the tangy roasted beets, you'll be able to enjoy a rich contrast of flavors that edge more towards savory than sweet. It's important to remember this flavor is also seasonal, so you'll want to make sure it's available before making a trip.
7. Tea Time – Walnut Beach Creamery, Milford, Connecticut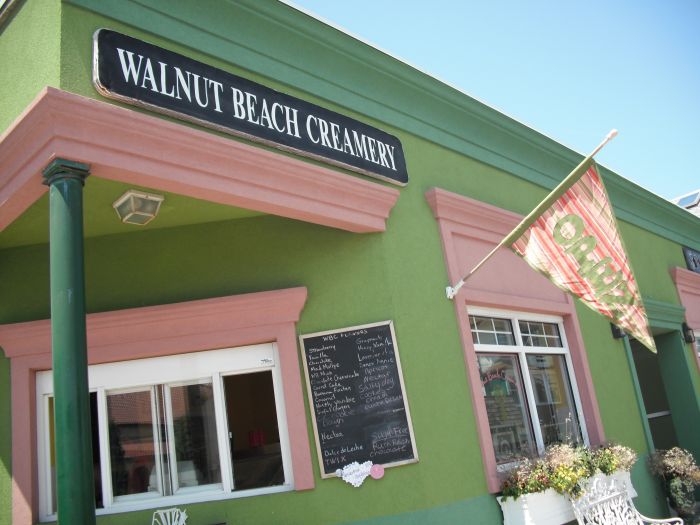 As the perfect option for someone who enjoys the flavor of tea and creamy biscuits at the same time, Tea Time is one of the best options out of the many flavors available from Walnut Beach Creamery in Milford, Connecticut. Although it might not be as outrageous as some of the other flavors on this list, it's surely one of the most realistic and you're sure to actually enjoy a scoop or two on a hot summer's day. Steeped in black tea and filled with crumbles of buttered shortbread, it's the perfect alternative to afternoon tea.
Final Thoughts
Ice cream is something that has brought families together throughout the years and it's surely one of the most delectable treats that you can get your hands on. As a type of food that can easily be manipulated to take on a variety of different flavors, there are hundreds of creameries and ice cream parlors that take on the challenge of making the weirdest flavors possible.
No matter if you're looking for something weird and abnormal or if you simply want something that is more enjoyable than traditional vanilla, this guide will help you find the most interesting flavors across the United States.
Pin for later