The Most Real-Looking But Very Much Fake Plants!
last updated:
May 30, 2019
1872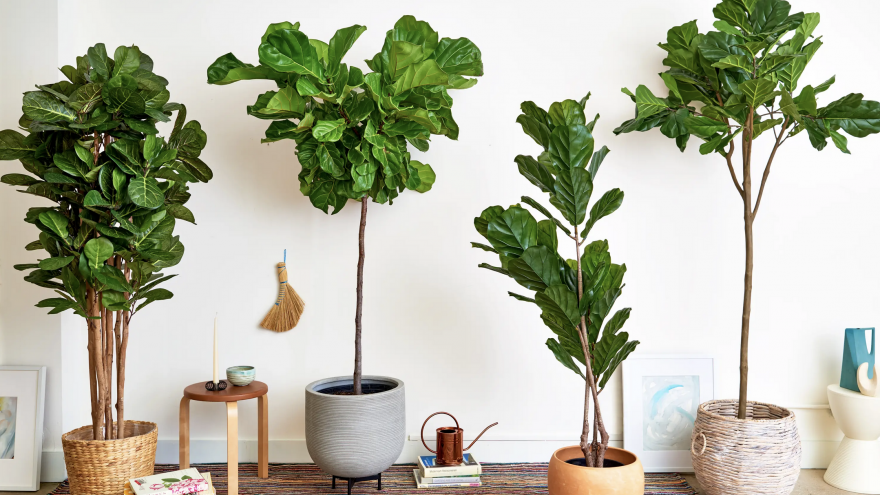 Not everyone is destined to have a green thumb and that is okay, as there are plenty of fake plants to choose from! However, finding the perfect fake plants is a chore, especially as most look artificial from miles away.
We've scoured the internet to find the most real-looking but still very fake plants that you can use around your home or office. The best part is that most of them also come with pots, so all you have to do is unbox them and display them wherever you'd like!
1. Winlyn Fake Succulents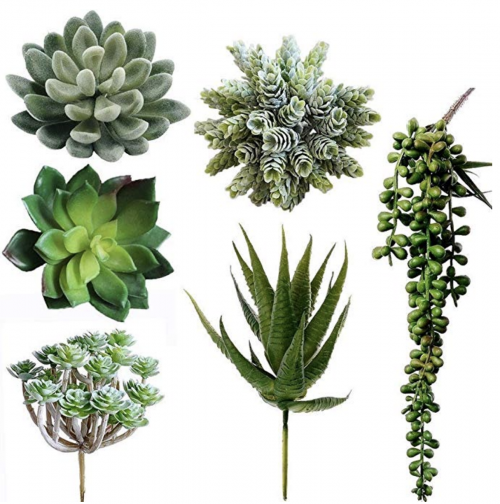 Succulents have boomed in popularity over the years as they have a charming and serene appeal for any room in your home. Whether you want to make your own succulent garden or if you want to display them individually, there are plenty of things you can do with these artificial plants. You'll receive a set of six plants, though they do not come with pots.
Some of the most notable features include:
Color Variations: You'll receive succulents in plenty of different colors include dark green, frosted green, light green, and flocked green.
Material: The majority of the plants are manufactured using plastic, however, they are coated with a flocking or soft latex to help them appear more realistic.
Decorative Options: As they are not potted, there are plenty of DIY projects that you can use these for ranging from wedding bouquets to wreaths that you hang on your door for the holidays.
2. Nearly Natural Ficus Silk Tree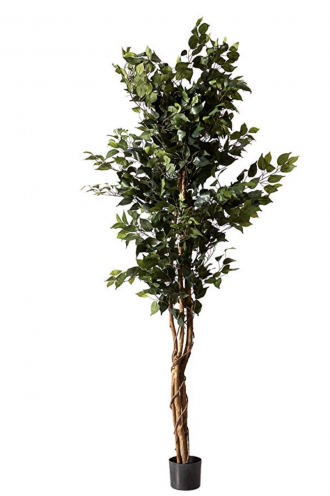 Ficus trees are a fantastic element to add to your home as they have the perfect amount of foliage to be the focal point of a living room or an accent piece in a dining room. This 6-foot tree is the perfect alternative to a real Ficus that would normally require a lot of care.
The best features include:
1008 Individual Leaves: It's very unlikely you'll ever see a bald spot on the branches of this artificial tree, as it is crafted with over 1008 individual leaves. It will look healthy, full, and add a breath of fresh air into your home or office.
Easy-Care: There's very little maintenance that you have to do throughout the years to keep this tree looking its best. All you might have to do is dust the leaves using compressed air or a wet cloth.
Silk Foliage: Every leaf on the tree is designed using high-quality silk. This helps the leaves to achieve a realistic look and feel.
3. Velener Bamboo Leaves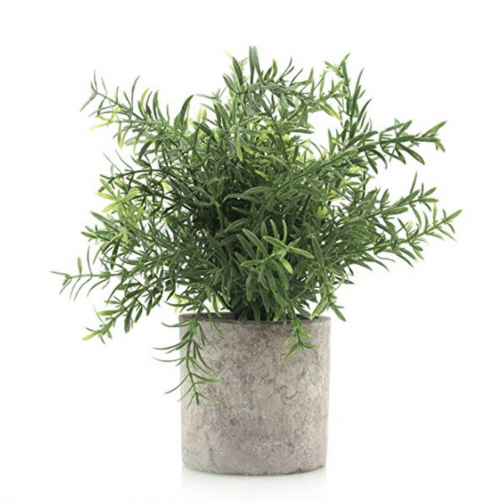 If you're looking for the perfect mini plant that has an incredibly realistic appearance, the Velener Bamboo Leaves are a fantastic option. Designed to be a miniature plant, they are the perfect addition to small arrangements around the house. You can also keep them in their original pot as a miniature decoration for bookshelves or desks.
Similar to most other fake plants, the foliage on these is made entirely out of plastic. However, the way the plastic is designed helps to make it look more realistic.
4. Pure Garden Boxwood Spiral Tree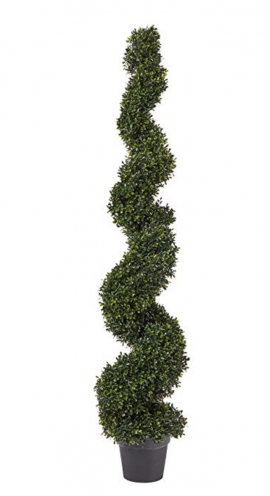 Fake plants aren't only meant for indoors, as they can work perfectly outdoors as well. This is one example, as the Pure Garden Boxwood Spiral Tree is an indoor/outdoor fake tree perfect for conservatories and gardens alike. It has a stunning display of foliage arranged in a spiral design, which is iconic for contemporary gardens and rooms.
The most interesting features include:
Indoor and Outdoor: As mentioned, this is one of the few fake trees that can be used both inside and outside. It is built using an iron frame that is resistant to weather, so the tree won't need to be moved indoors if it is raining.
Rubber Leaves: Instead of using generic plastic to create the leaves on the Boxwood, this tree features rubber leaves. It is far more realistic than other fake trees we have seen and it towers at 50 inches. An added benefit is that the leaves are UV-resistant, making them perfect for sunny areas without having to worry about fading.
700 Leaves: The rubber leaves are incredibly easy to take care of, which is fantastic, as there are over 700 of them per tree. All you need to do is wipe them clean when needed.
5. Butterfly Craze Lavender Plant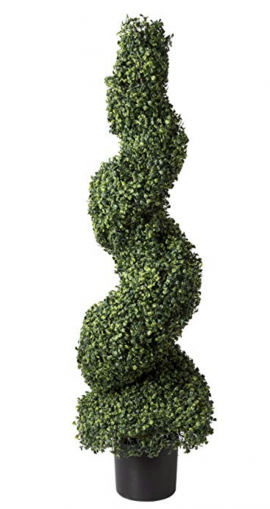 What we love the most about this fake lavender plant is that it offers plenty of decorative opportunities. As a package of four bundles, you can either pair them all together to create one giant plant, or you can use them separately for individual centerpieces at a wedding. They're incredibly delicate and beautiful to look at, without the hassle of having to take care of a real lavender plant.
If you love the smell of lavender but aren't interested in buying a real plant, you can also use essential oils and spray them onto the foliage. As they are silk, they will absorb the scent.
Our favorite features include:
4 or 8-Piece Bundle: You can choose whether you want to purchase a 4 or 8-piece bundle, depending on the project.
Added Greenery: As an added touch of glamour there is added greenery in every bunch. It helps to fill out the bundle meanwhile acting as a perfect accent against the soft purple of the foliage.
Silk Flowers: Similar to the Ficus tree mentioned earlier, the foliage on this plant is designed using silk. It helps to create a more authentic appeal.
Choosing the perfect artificial plants can be tough, no matter if you want fake trees or fake miniature plants. By finding high-quality plants that you can place around the house, you'll feel as if you have your own garden without any of the work.
The most amount of maintenance you'll have to worry about is wiping the leaves once they get dusty. With the help of these five plants, you'll have plenty of options for decorating every room in your home.
Pin for later