This product is listed here: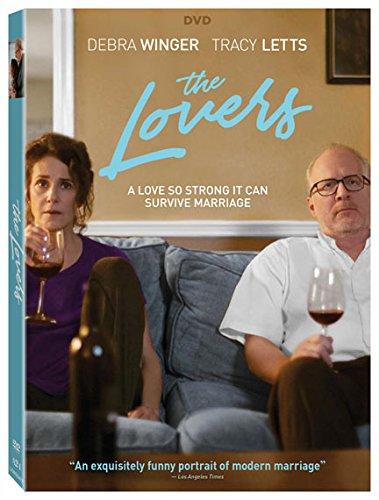 The Lovers DVD: A Comedy That Will Have You Laughing All The Way
Everyone loves a good romantic comedy and The Lovers DVD is here to deliver. It'll give viewers non-stop laughs with its unique heartwarming plot and exceptional acting. The Lovers is a great movie gift to give to the friends and family who love a good laugh with some loving on the side! Starring Debra Winger, Tracy Letts, Aidan Gillen and Melora Walters, this film made its debut at the Tribeca Film Festival and has since then entered the homes and hearts of all its viewers.
The movie centers around a married couple, Mary (Debra Winger) and Michael (Tracy Letts). They live together but are unhappy and distant. To make matters even more complicated, both are having an affair with someone. Mary secretly sees Robert (Aidan Gillen) and Michael sees Lucy (Melora Walters). Robert and Lucy want to be exclusive with their lovers and demand they break off their marriage.
Detailed information about The Lovers DVD: A Comedy That Will Have You Laughing All The Way
One morning Mary and Michael wake up next to each other with a kiss and everything changes from there. They start to fall in love again which causes troubles with their lovers and hilarities ensue. Will they stay together and save their marriage or will it inevitably fall apart, sending them to the arms of their lovers?