The 5 Food Ingredients to Always Have at Home
last updated:
May 31, 2018
2367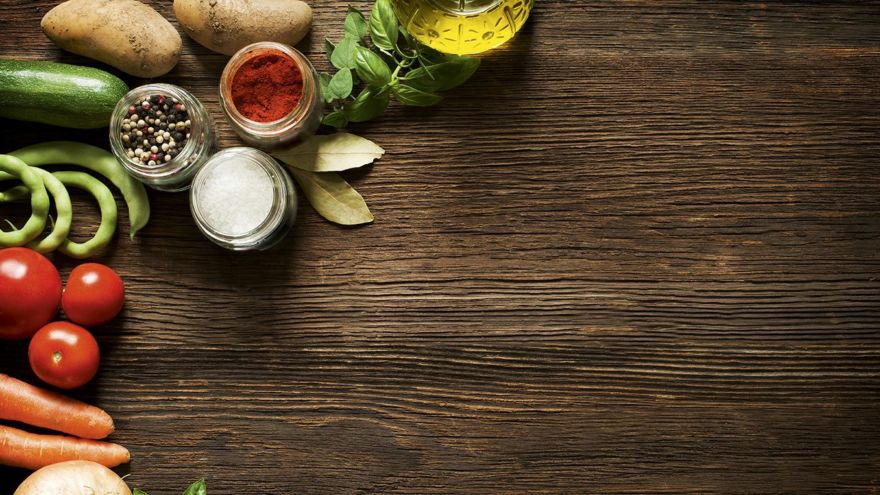 Having surprise guests over? Maybe you are running late for work and need a quick fix breakfast which also tastes great. Or perhaps your kids are picky eaters as they are often likely to be. Who even has the time to run to the grocery store every time to whip up something good?
Save yourself the time and get smarter about the ingredients you do bring home. A carefully stocked pantry and refrigerator is your way out of most sticky situations – a casual Friday movie night or guests you weren't planning for. From creating a culinary masterpiece that everybody will be raving about or a favorite guilty pleasure that nobody can resist, there is nothing a handful of good ingredients can't manage to do.
Here are the top 5 ingredients which deserve a place in your kitchen's top shelf right now!
Potatoes
Potatoes are, hands down, the holy grail of any kitchen. There is simply no human being on the face of the planet who can resist this magical tuber in one form or the other Best of all, you don't need to be a certified chef to cook something amazing with it! Just about anybody, with some potatoes in their stock, can serve something undoubtedly delicious on their plates. The options you can have at your behest are endless too.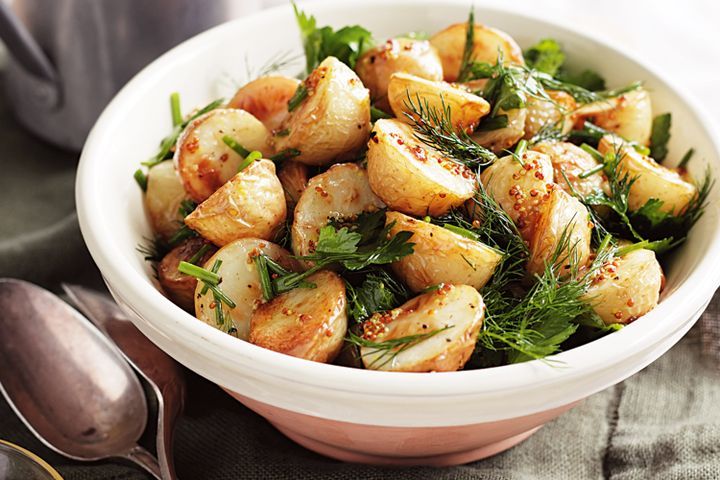 Potatoes come in about a zillion varieties, each a unique revelation. The smooth russet potatoes with their dark brown skin, for instance, are great if you are addicted to French fries while the Yukon gold potatoes, with its gold-tinged flesh, can be roasted to a crispy perfection.
Besides, as we've mentioned, there are countless more varieties you can choose from. Remember that none of these are mutually exclusive when it comes to cooking a particular dish you have in mind. While one may be the perfect complement for an item, you are free to work with any variety you have at hand and hardly notice the difference.
Children or the elderly, potatoes are a clear winner for all the members in any household. Just watch how everyone battles it out for the last fry. While oven fries are easily the most high-on-taste, low-on-effort option, there is no reason why you should stop there. The creamy mashed potatoes are the perfect side dish for any meal at any time of the day.
You can even make your Tater Tots at home and munch away in front of the TV with your family. And for the bigger events like Thanksgiving, showcase your knife skills with the fancy Hasselback potatoes.
Have a bunch of potatoes in your home? Store them in a well ventilated container where you know they will remain dry. You may also want to keep them from spoiling for as long as possible. Place them in a cardboard box or paper bag and keep them in the coolest part of the kitchen. Refrigerating potatoes is not recommended as it can tamper with the natural taste and cooking tendencies.
Eggs
If you don't have at least a dozen eggs stashed away in the fridge, you need to hit the grocery store right now. Not only is it the complete source of nutrients that you should have at least once a day, there are a million ways to cook them. On the breakfast table for the kids or a fancy dinner party with guests, eggs can fit in perfectly in just about any occasion.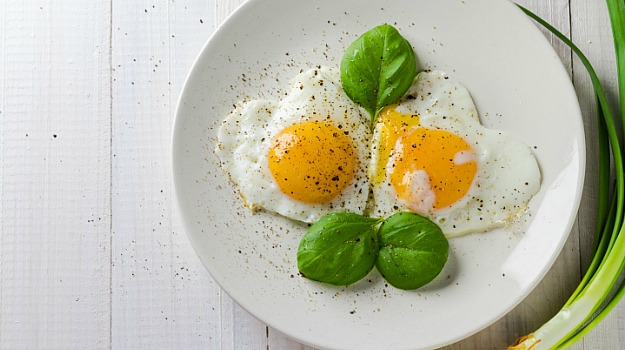 Before launching further into our love letter for these oval godsends, let's have a quick glance at why eggs should definitely be in our kitchen, besides the obvious yum factor. Eggs are your cheapest source of quality protein.
Besides these, it's packed with vitamins and minerals. Helping children grow strong and healthy and managing everyone's health concerns of heart disease and bone deterioration, eggs- within just a few buck- may just be the lifesaver in our diets.
Wondering what to whip up with eggs? Besides the classic sunny side up or eggs benedict, here are some egg-celent ideas for the next time you are craving eggs. The egg casserole is a decadent breakfast food which will have everyone wanting more.
The egg custard tart is yet another fun little item you can present before your friends when you are pressed for time- it's easy to make and great to look at too. Besides you can incorporate it into basically any dish. Spice up your ramen with an egg or sprinkle bits into your Cobb salad. If all else fails, you can always have the always delicious egg sandwich.
Cheese
Who can say no to good old cheese? We even have clinically proven reasons to back our obsession with this classic delight. The fermentation process of making cheese is a lot like that of brewing alcohol and therefore, stimulates the pleasure centers in our brain in similar ways.
Well, if we are choosing what to get hooked on to, cheese is a resounding winner in our books. Besides tasting like food of the gods, the creamily sour tang of cheese is the perfect complement to almost any dish conceivable.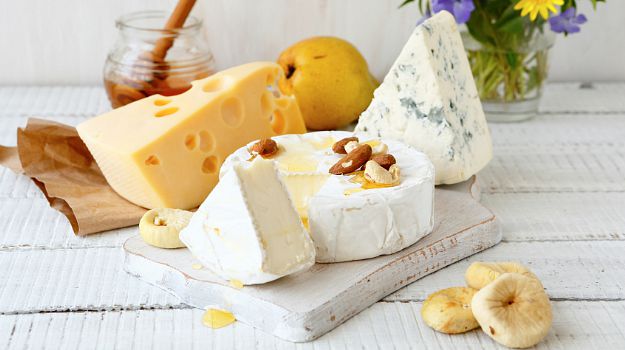 As any person with a refined palate and true appreciation of good food will know, cheese is the ultimate staple for creating culinary masterpieces. Unless you know your way around a cheese shop, you aren't going to be taken seriously as a cook. And heaven knows, there really is a lot to learn before one can be considered a cheese connoisseur.
Fortunately, just knowing a few varieties can help you master the art of cooking. Cheddar cheese, for instance, is easily the most popular cheese in the world. Sprinkled atop any dish, this one absolutely works wonders. Mozzarella is the classic variety you can use to cook almost anything. Parmesan cheese is great for not just sprucing up your crackers but also makes for delicious pizza.
If you aren't yet convinced about including cheese in your pantry, a small glimpse into what it can do for your cooking will surely do the job. There really is little one can't do with a slice of cheese.
From our favorite comfort foods such as mac n cheese, pizza or simply a cheese stick to fine dine classics like ravioli or halloumi, this one ingredient can pull off any vibe with ease. So, indulge in wine and cheese with friends or serve cheesy delights to your kids for snacks, there is no way you can go wrong with cheese.
Tomatoes
Quick fact – did you know tomatoes are actually fruits? Doubling as a vegetable ever since we've known them, these rotund favorites are anatomically classified as fruits. Here we thought, finally there's a vegetable we can claim to love. Well, either way, this is one delightful addition to any course of any meal, no matter who is coming over for dinner.
Confused by all the varieties of tomatoes in the grocery store? They all taste absolutely delicious! But let's break down a few basic types to make things easier for you. Cherry tomatoes are a very popular variety, as you may know.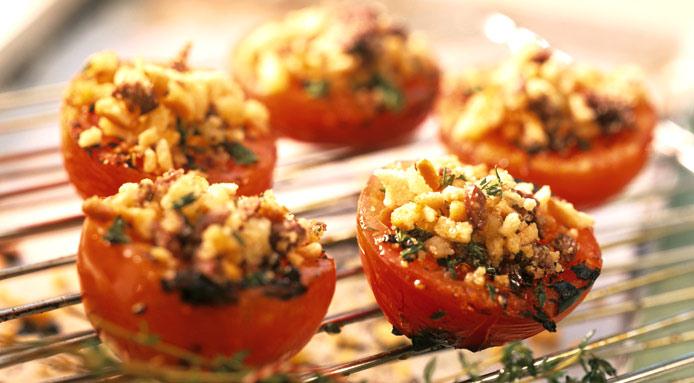 Generally quite small, these perfect red spheres are quite sweet, making them a favorite among children and adults alike. These are also great pick me ups, if you are on a rush. Salad tomatoes are slightly larger, a tad tarty to balance the sweetness and definitely very juicy. These are great for slapping inside sandwiches and of course, salads. Beefsteak tomatoes are very large, gnarly and pumpkin like in their appearance but also very flavorful. Their thick rich texture makes them the right fit for creating the perfect tomato paste, dips and casserole.
Amidst so many shapes and types, you may be wondering how to pick the most fresh of the lot. Here are a few tips to keep in mind. Taut skin with a uniform coloring is the first criterion you need to check. Next, squeeze the tomato gently; fresh tomatoes will slightly give way but not turn into mush.
Lastly, have a look at the attached stem and leaves. Green obviously indicates health while tomatoes with dead or browned leaves should be avoided. Once your picks tick off all the right boxes, you know these are ripe for the eating!
You will be hard pressed to think of a dish where tomatoes don't easily fit in the scheme and in a hundred different ways. Take a look at sandwiches. Tuna, bacon, Panini or even a vegetarian sandwich, tomato instantly boosts the taste factor of any sandwich known to mankind.
Craving something exotic? Make your own salsa for some hot Mexican munchies. Or maybe you are low on energy and need a healthy drink. Tomato juice, rich in vitamins and antioxidants, will up your fitness levels in an instant. Besides, bake, marinate or sauté, there is no wrong way to cook tomatoes.
Onions
Capping off our list of must have ingredients, we reveal a slightly unlikely name: onions. Don't be put off by its sharp fragrance and pungent flavor. These underrated bulbs are the silent saviors of any dish and are yet overlooked by most cooks. Every recipe- from your grandmother's hand me downs to a Gordon Ramsay-esque culinary work of art- almost always has the ubiquitous onion. It's time we finally recognize the wonder of onions and make them a constant presence in our grocery shopping lists.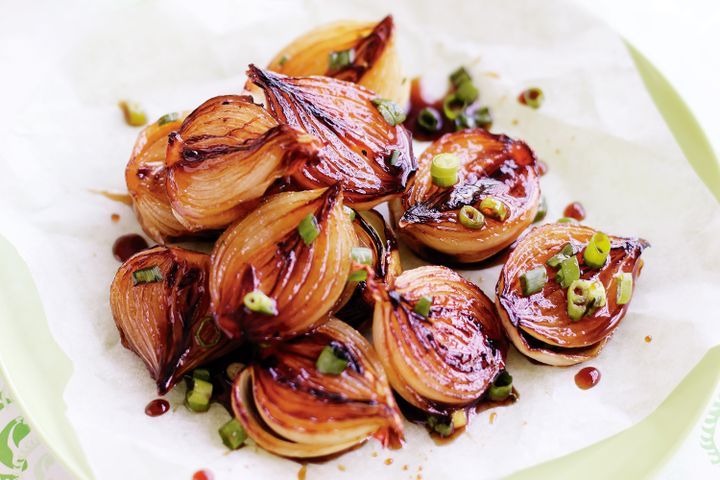 Yes, we do know a lot of people can't bear the crunch of an onion slice in their mouth. Some even go as far to pick them off their food. But as any honed cook will tell you, it's the mix that counts.
Onions are a powerful aromatic which can establish the base flavor of your dish and in a good way. Just try cooking curry sans the onions. The bland flavor will have all your dinner guests running for the door. However, if your style of cooking with onions aren't working, there's something clearly wrong. Here's what you can do to master the art of working with onions.
Use them consciously and sparingly; just because onions add a zing to your dish doesn't mean you should go heavy handed with them. Finely chop them or boil along with other vegetables. Spread them evenly across the dish to ensure that while you retain the flavor, it isn't too strong or overpowering. Caramelizing also gets rid of pungency, trading it for a more savory flavor.
Another common complaint regarding onions is about how they tear up even the most restrained of us. Don't worry, it's just the harmless sulfenic acids speaking. There are a few handy tricks which you can use to keep the tears at bay while slicing as much onions as you want. Freeze or microwave the onions beforehand to deactivate the stinging gases. You may also try chewing a gum which supposedly absorbs the culprits.
As we've mentioned before, almost every dish is incomplete without onions. Curry, salads, sandwiches, burgers, pizzas- the classic onion spices up any item you can name. Besides being a welcome addition, onions can also be the star of your dish. Serve crispy onion fritters when watching a big game or gorgeously browned onion rings as an appetizer before your main course. You can even make French onion soup and serve it with croutons or cheese. Fine dining doesn't get any better than this.
Now you know all the items that need to become permanent fixtures in your kitchen right now! These ingredients are available all throughout the year and in any region of the world. You can enjoy them at any time of the year or day.
Besides, you don't need to be a Michelin chef to cook with these. Anybody can manage to create a world class dish with just a few simple ingredients in their arsenal and none of the complexities. You can even whip up something using just the 5 ones we've listed here. Bake, roast or sauté 'em- the possibilities are endless and the results will never disappoint.
Pin for later