The Stress Relief Toys for the Cranky Coworkers in Your Life!
last updated:
Aug 21, 2018
4493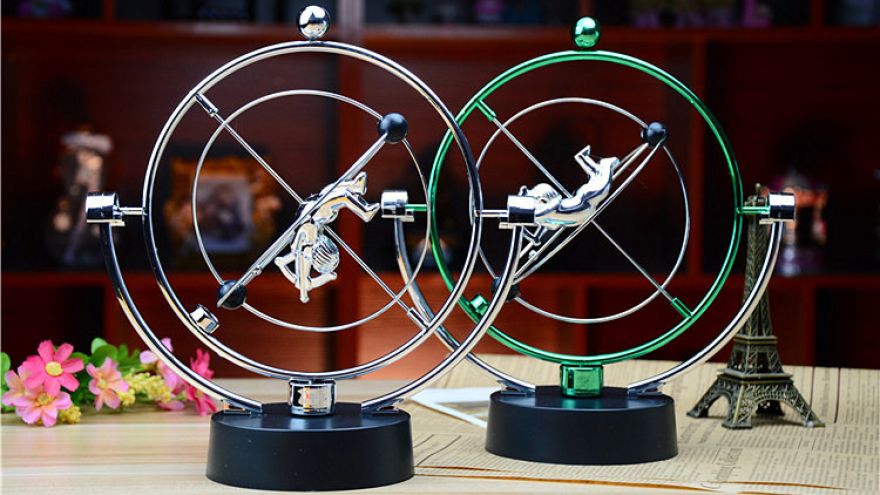 Let's face it – working all day from your desk can get old! Everyone handles work differently, but the 9-5 day at the cubicle can get on everyone's nerves. Do you have someone at your office who is, let's say, a bit more cranky than others? Every office has one! Perhaps they are always complaining they are tired, or their commute is too long, or the office is too cold. It's always something.
While you probably agree with them on some (if not all) of their complaints, it is also true that work is what you make it. If you are constantly complaining, you aren't going to have a great day. If you find a way to enjoy moments throughout the day, it is sure to be better! We know, that is easier said than done, but you get the idea.
The reality is, sometimes work just gets too stressful. One too many meetings, deadlines pile up, and it all feels like too much. Sometimes all you need is a short break to take a breather and calm down. A clear head can help you see your tasks much more easily. And what can quickly calm you down? Stress relief toys!
That's right. Sometimes something as simple as a stress relief toy can make all the difference. Whether you rely on it throughout the day or use it for a quick 5-minute break when work gets overwhelming, it can make a huge difference!
Do you know someone in the office who could use a little stress relief? Is their crankiness starting to impact you as well? Instead of getting in an argument, why not get them a stress relief toy and see if it helps them?
One Person or the Entire Office?
It might be one person causing all the issues in the office, but are you concerned that giving just them the stress reliever will upset them? The last thing you want to do is cause more office drama! To go ahead and avoid any potential issues, why not get stress relievers for your entire team? Everyone can certainly benefit from them, and that way you're not singling anybody out.
So, now that you've decided this is what you want to do, what do you get? There are tons of stress relievers on the market today, but which ones are best? That is what we are here to help with! We have selected the 5 best stress relief toys that even the crankiest of coworkers will enjoy and benefit from!
Are you ready to relax? Who isn't! Let's get right to your best options.
1. YoYa Toys DNA Stress Balls [3 Pack]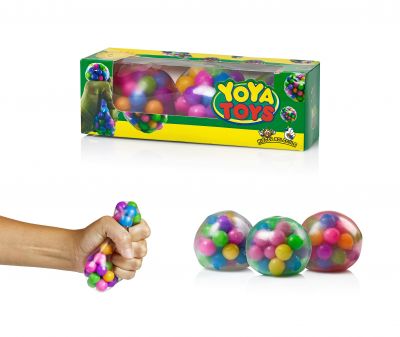 Sometimes you just need to squeeze out your frustration and stress! If that is what you feel your team needs, this stress ball from YoYa Toys is perfect. That satisfying feeling of squeezing this ball can help melt away any frustration. We love how durable these balls are, they are meant for this exact reason and are sure not to burst, no matter how hard you squeeze it. Perfect for use while sitting in traffic, or during a difficult meeting! The simple task of squeezing the ball is one of the best-known ways to help reduce stress and increase focus.
This also comes as a pack of 3, so you are already well on your way to providing one for everyone on your team. These are also easy to store and easy to travel with, so stress relief can always be close by! If your coworker or coworkers have children, you also can feel safe giving them these stress relief balls. They are made with toxic free ingredients, and since they are durable, you don't have to worry about the inner pieces coming out! This is a modern take on the classic stress reliever, and we think it makes an excellent option for today's stressed out coworkers.
2. MagZen® – Unique Magnetic Zen Garden Zen Box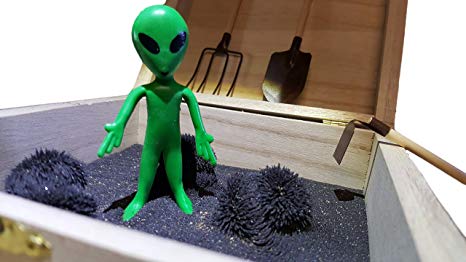 Not thinking you want to squeeze your way out of stress? No problem! We love this magnetic zen garden box and think it is the perfect desk accessory for any stressed out coworker. Plus, let's face it, this is just plain cool! It is a great conversation starter but more importantly, it is great at relaxing whoever is playing with it. The entire set actually comes with the magnetic sand, 3 magnetic rocks and 3 metal tools that you can use to help move the sand around.
The result is mesmerizing patterns and shapes- and endless amount too. The more you play with it, the more you can discover, and the more relaxed you will feel. This is a perfect stress reliever to get for any coworker that needs to start taking some time for him or herself to breathe and relax. This is the perfect tool to help that happen. Your only concern is – they may feel so relaxed, they may not want to get back to work!
3. Bonitronic Flying Fidget Spinner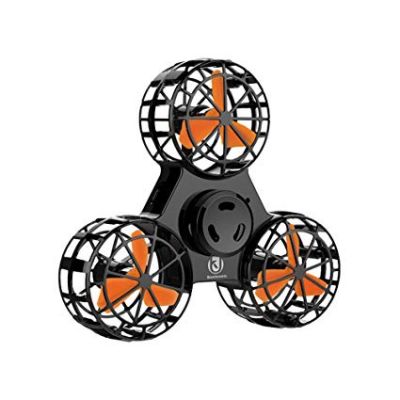 What modern day list of stress relief toys would be complete without a fidget spinner? Such a simple design, but yet so effective, we love how these spinners have helped to collectively relax an entire generation. Have you ever tried one? They really work. The simple spinning motion can help anyone to relax. If you have coworkers who really struggle with fidgeting and getting distracted, this is the perfect stress relief toy to get for them.
We love this particular fidget spinner because it has got such a unique look to it, it is not just your ordinary fidget spinner. Yes, you can use it as a traditional fidget spinner- but it also has its own power source and can fly on its own! Okay, maybe that isn't the best feature to use in the office, but it is a pretty cool feature to use after work! Use it on your own or with other people (it makes for a great team building tool!) We had to include this spinner on our list and know it makes for one of the best stress relievers out there today. Perfect for all the kids at heart.
4. Super Z Outlet Liquid Motion Bubbler for Sensory Play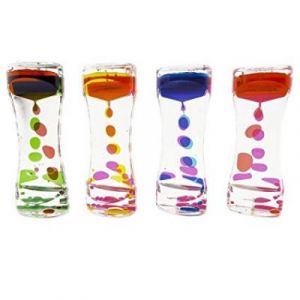 If you are looking for a stress reliever that is less about messing with something with your hands and more about focusing and taking some deep breaths, this motion bubbler is perfect. Sit it on your coworker's desk and let them stare at it and watch as the bubbles slowly rise and fall. It truly is relaxing. We love how simple this stress relief toy is and think it is great for anyone that needs to take a deep breath, sit down, and relax.
If you are concerned your coworkers won't use a stress relief toy that you give them, try this one out. They don't have to do anything, they just have to look at it. Whether they want to or not we are sure they will find themselves looking at it, and the result is a more relaxed, less cranky mind. Just what you want! Each bubbler comes with two unique colors. Get one for everyone in the office and you will have a room filled with colorful, relaxing bubbles! The office environment you've wanted is just a few bubbles away – who knew!
5. Gripmaster Hand Exerciser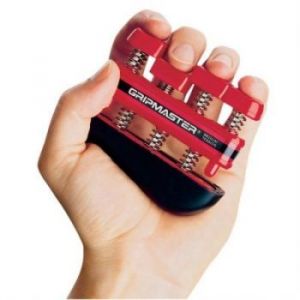 Get It Here
Finally, while this isn't a traditional stress relief toy, we had to include it on our list. If you are looking for a toy that involves action, this grip master is a great option for you! We love that this toy is more involved than a typical stress ball that you just squeeze. Instead, this gripmaster has 4 different levers that you can press, which helps you to increase your focus as you try to engage all your fingers to press them down.
This also happens to be a great exercise to improve the strength in your hands and fingers, which is a great added bonus if you are just looking for relaxation! If you know your cranky coworker also likes to play an instrument, this is the perfect stress relief toy to get them. Perfect to use at the office, or while stuck in traffic, this gripmaster will help just about anyone to relax and calm down.
Wrapping Up
Do you feel more relaxed now? Maybe not just yet, but once you get your hands on these stress relievers, you are sure to feel the difference! These are the best stress relievers out there and we just know it will make a big difference at your office. Don't believe us? There's only one way to find out- start trying them out.
From toys that help you grip out your frustration to calming ones that can help even on the busiest of days, this is a great range of products that all should do the trick. Calmer, nicer work days are just on the horizon. Whether it's one coworker, or several, who are causing the problems at work, these stress relief toys are sure to help the day go by smoother.
Go forth and relax!!
Pin for later