Simple Gift Tag Templates that Will Always Work!
last updated:
Apr 11, 2019
1486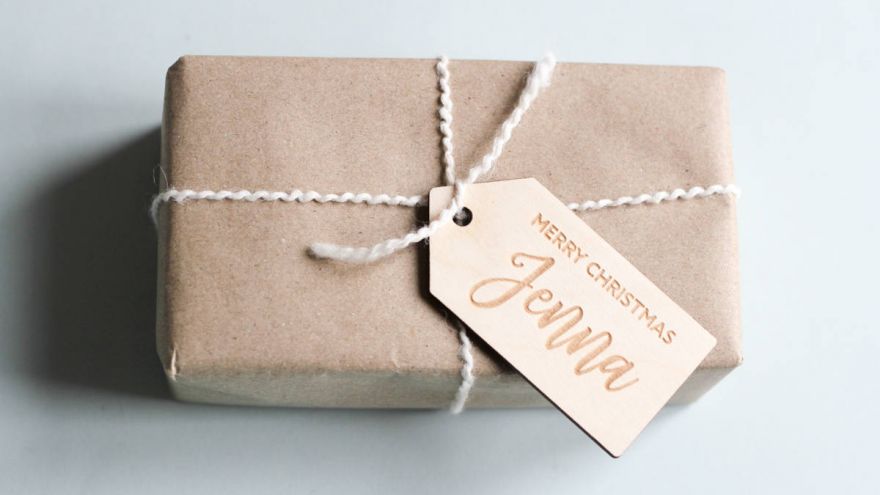 There's a holiday or birthday coming up, you've got the perfect gift, and now it is time to wrap it! Choose your wrapping paper or gift bag (we don't judge- wrapping gifts is hard!) and then it is time for the final touch- a gift tag! Ironically, sometimes this final step seems to trip people up the most. What do you say? How should it look? We have answers!
Including a gift tag is pretty important. Without it, someone won't know who the gift is from! While signing your name on a gift isn't about bragging, it is simply about alerting the person on the receiving end so that they know who to thank and for what.
In addition to just putting your name, including a sweet message along with it is a great added touch that will make the gift feel more personal. This doesn't mean you have to write out an entire long letter, and in fact you certainly won't have space for that on a gift tag, but you can certainly write more than 'Love, Mom' (for example).
So, what do you write? And what do you write on? We have come up with these simple gift tag templates that you can always use for gifts you give going forward! Based on the occasion and person you are giving the gift to, you can find the perfect and appropriate template. That includes more formal gifts, such as one for a boss or client, and more intimate gifts like one for your spouse or sibling.
If you are unsure where to get started with gift tags, you've come to the right place! Alternatively, have you never given gift tags much thought? That is about to change! Here are the best gift tag templates you should consider using for all the future gifts you will give to friends and family.
General Gift Tags
This is the first main template area you can use for just about any gift, and any gift recipient! A general gift tag won't mention any certain holidays or events, making them great to use for any occasion. With these tags, you can make the gift wrapping match the occasion so that the gift itself doesn't feel out of place. A general gift tag will match with whatever bag or wrapping paper you choose! Make sure it has space to include who the gift is for and who it is from. We also love tags that have a simple message on it as well such as 'something just for you!' It makes the gift tag look a bit nicer, but is still open to be used for birthdays, Christmas, anniversaries, and any other type of event.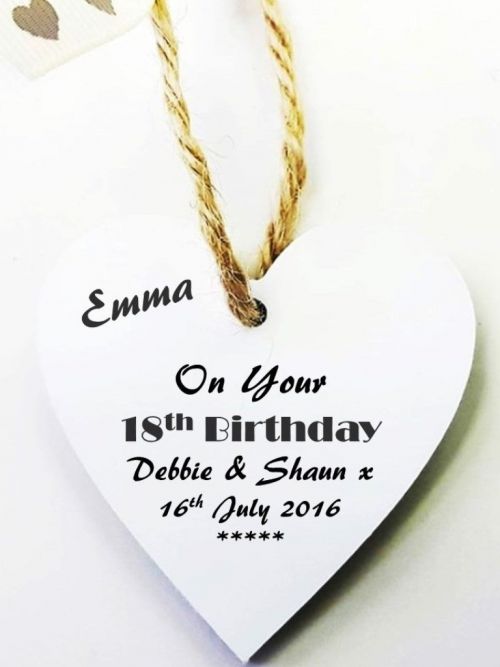 You can't go wrong with a general gift tag, and they are always good to have on hand so that if you end up invited to a party last minute, you've got the right materials to put together your gift! You can still make these tags feel more unique by going with a unique shape, such as a more modern square design, or a fun starburst shape. Gift tags don't have to be in the shape of a traditional tag! Have some fun with these small details so that the tag is unique, but still able to be used for anyone and at any time.
Holiday Tags
Obviously there is no bigger time to give a lot of gifts than over the holidays! For that reason, it is good to have some specific holiday tags that help make things feel a little bit more festive. In addition to the 'To' and 'From' areas, consider a template that has some space to include a handwritten message. Even a simple 'Merry Christmas' or 'Happy Holidays' in your writing makes the gift feel more special. If you go with a label that has a pre-printed message, 'Happy Holidays' is a good message to choose that will encompass all holiday events. You can always write in the specific holiday in your own message!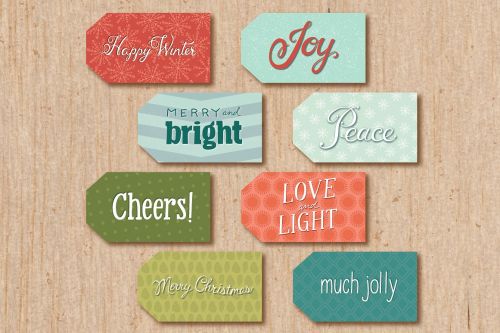 We love choosing templates that have fun, festive colors to help really put everyone in the spirit of the holidays. Don't worry about your tag not matching your gift wrapping, the holidays are all about having fun and spreading happiness around, so don't worry about things being perfect!
Personalized Tags
Sometimes you want to step away from the general and get a little more personal. Perhaps you are throwing a wedding shower or brunch for all of your bridesmaids, or are hosting a dinner party and got all of your guests a little something. The best gift tag that will elevate your gift is to make it totally personalized! Include their name (or better yet, your favorite nickname for them) and have that be the full tag! Use a fun font, such as a handwritten one, instead of a standard font you would see anywhere.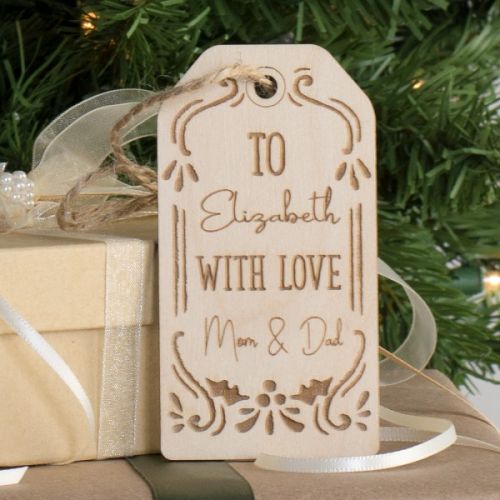 This requires a bit more planning (and a final guest list) but is a great option to use for any party any time of year when you want to take things to another level! Small details like this can turn a good party into a great one! We love personalized tags. While the downside is that you need to print these up right before an event, the positive is that they are very easy to do and make such a big impact. We promise these will be a hit!
Where to find?
Now that we've told you our best template ideas, where do you get them? That is an important question! Thankfully, there are so many great resources online- you don't even have to leave your house! You can find just about anything you want online and you can have them printed up on sticker paper – that's it! These templates make it so easy to have custom labels that you can use any time of year. Why be limited to the ones you find in store? Follow these template ideas and you'll have the best gift tags on hand any time you need them!
If you want to get really creative, you could even create these yourself! Use a program like Photoshop, or a free online tool, and create your own! Follow these simple templates and before you know it, you'll have all the gift tags you'll need for the year!
Pin for later