Meeting Your Significant Other's Parents? 5 Little Gifts That'll Make Them Love You Before You Even Say Hi!
last updated:
May 13, 2019
910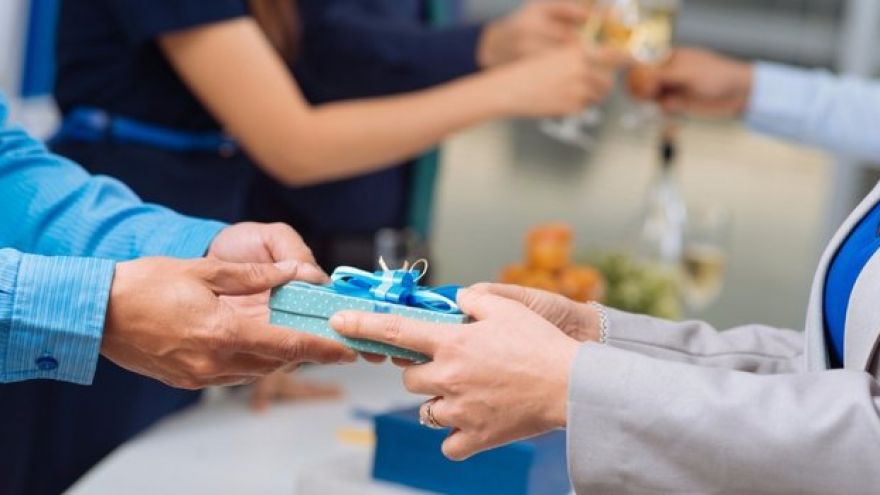 Meeting your boyfriend or girlfriend's parents for the first time can be incredibly nerve-wracking. Between making sure you look fantastic and mentally preparing yourself for the onslaught of questions, it can be tough to find the right gift.
Instead of worrying, we've made a list of 5 small things that you can bring when you meet them for the first time. We guarantee these ideas will set the right impression!
1. Gourmet Chocolate Brownies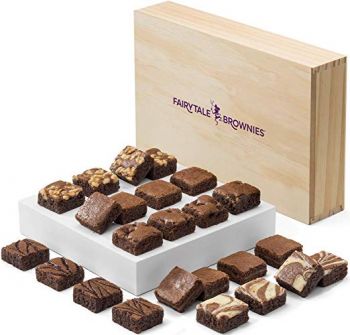 Unless your significant other's parents have food allergies (ask your partner in advance), gourmet chocolate brownies are a sure-fire way to start on the right foot. Nearly everyone loves brownies and there's nothing that says how sweet you are more than giving an entire box of sweets. With that said, you're not going to want to choose any old box of gourmet chocolates.
If you're able, find a quaint chocolatier or specialty candy store that makes their treats in-house. These will likely be a little more expensive, however, they're well worth the investment. You'll even enjoy the brownies yourself, so we highly recommend buying a box for yourself as well!
Take the time to browse through the different flavors they have available as you'll want to choose unique ones but flavors that are still enjoyable. For your first meeting, it's better to stick to the classics such as lavender, caramel, chocolate fudge, and more.
2. Gourmet Coffee or Tea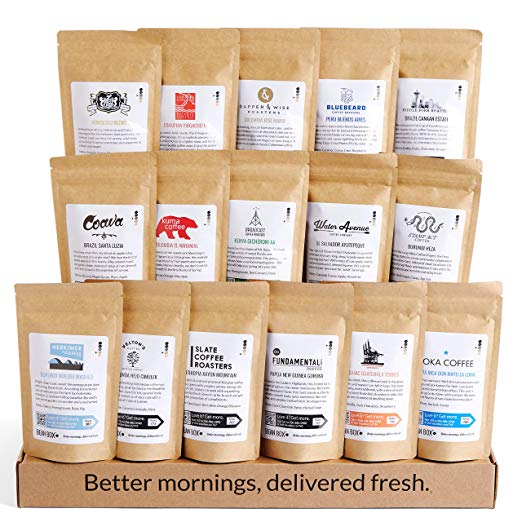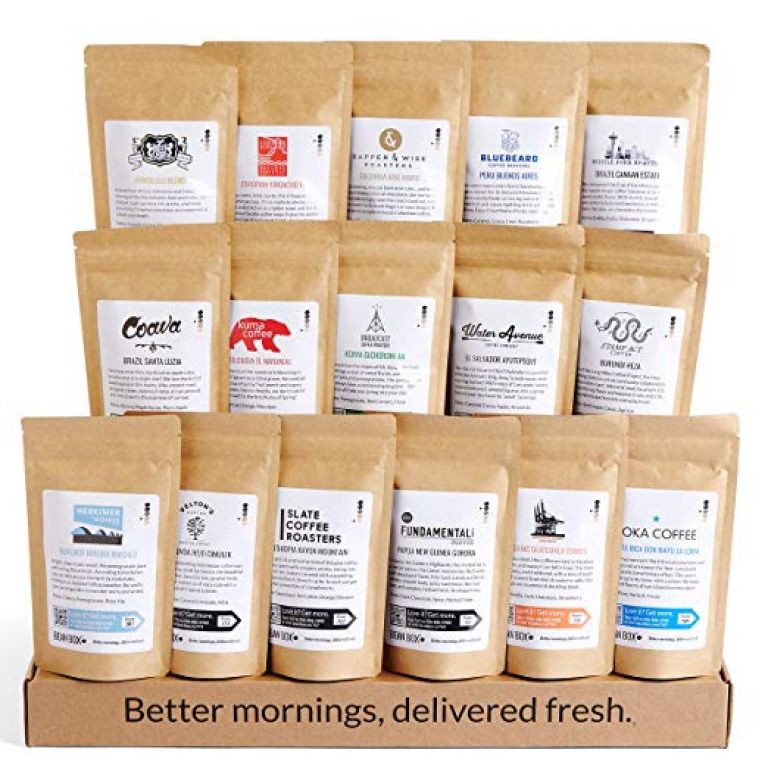 Coffee and tea are two of the most widely consumed beverages in the world and most people won't be able to say "No" to some delectable blends to enjoy first thing in the morning. The best part about gourmet coffee is that it's available relatively everywhere, so you can easily find an assortment of flavors they'll be sure to enjoy.
With gourmet coffees and teas, they typically come with an assortment of flavors and on the packaging, it gives you a lot of information about where the beans are from. It also offers details about the flavor notes in each package and what you'll be able to expect from every blend.
If your relationship is very serious and you're meeting the parents for the first time because of your busy schedules, you can also opt for a gourmet coffee subscription. Every month, your partner's parents will receive a bag of premium coffee from different places around the world. It's a great way to remind them of how much you care and they'll definitely put the subscription to good use.
3. Bouquet of Market Flowers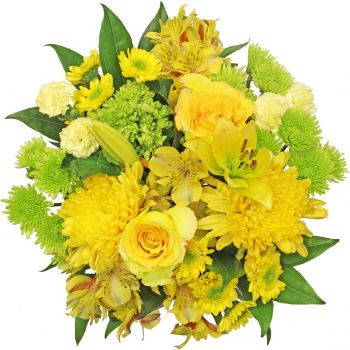 Flowers are easily one of the most quintessential presents that you can bring for any event, including meeting the parents for the first time. They're likely the easiest thing to get your hands on out of all of the other presents on this list. They'll also be sure to set the right impression, mostly because they'll be expected. If you want to take the present a step further, we highly recommend opting for market flowers instead of grocery store flowers with traditional arrangements.
Market flowers are typically available at farmer's markets and from independent florists. They'll have a more earthy and organic appeal than a regular bouquet of roses. Ideally, you'll want to find an arrangement that shows off your personality but that will also look phenomenal in any home. You'll want a blend of different flowers that your partner's parents have likely never seen.
The main idea behind giving a bouquet of flowers as a gift is to show that you put a lot of thought and effort into the gift. You won't want it to look like you stopped off at the grocery store on your way to their house. When it comes to presenting the gift, you can either put them in a vase yourself or opt for some decadent packaging that shows off the beauty of the flowers.
4. Recipe Box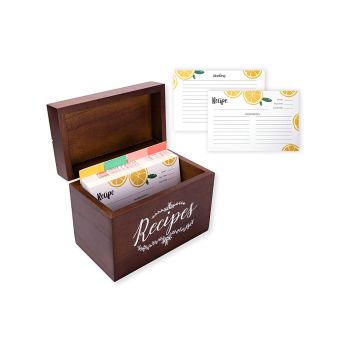 Every family has their fair share of recipes that they'll want to pass on to younger generations. The problem is, finding the perfect place to keep them so that they stay in their best condition and are still easily accessible. This is where a recipe box comes into play!
As a beautiful way to keep all of the family's secret recipes beautifully kept, it's the type of gift that is heartfelt and is likely to be put to good use.
There are dozens of different types of recipe boxes that you can find. You'll want to make sure you choose a box that is beautifully designed but that also comes with recipe cards. All the parents will have to do is fill out the recipes and put them back into the box. You'll also want to make sure it has dividers so they can catalog the recipes accordingly.
5. Personalized Cutting Boards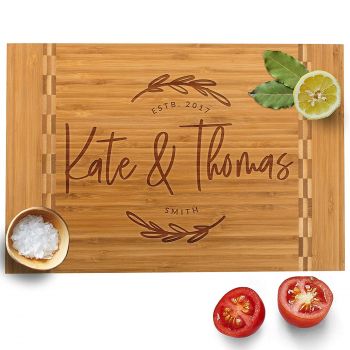 As another fantastic idea for parents that love to cook, personalized cutting boards will easily become one of their most used items in the home. Even for parents that prefer to eat out, your gift can be beautifully displayed on the dining room table or somewhere in the kitchen. All you need to do is find a reputable company that will be able to engrave your desired design.
If you're someone who is particularly crafty, you can consider making your own cutting board at home. This way, you'll have complete control over the creative aspect of the gift and it will be something that you put a lot of effort into. Plus, you'll be able to show off just how skilled you are at specialty crafts.
Even though you'll want the cutting board to look phenomenal, you're also going to want to make sure it's functional. With that said, ensure that you choose a heavy-duty cutting board that is sure to last over years of regular use.
There are plenty of things that you can bring to your first meeting with your boyfriend or girlfriend's parents. The main thing is to remember you'll want something that is unique, innovative, and heartfelt. As you'll want to make the best first impression possible, consider these 5 gifts.
Pin for later