10 Products on Amazon We Are Buying this November!
last updated:
Nov 05, 2018
1081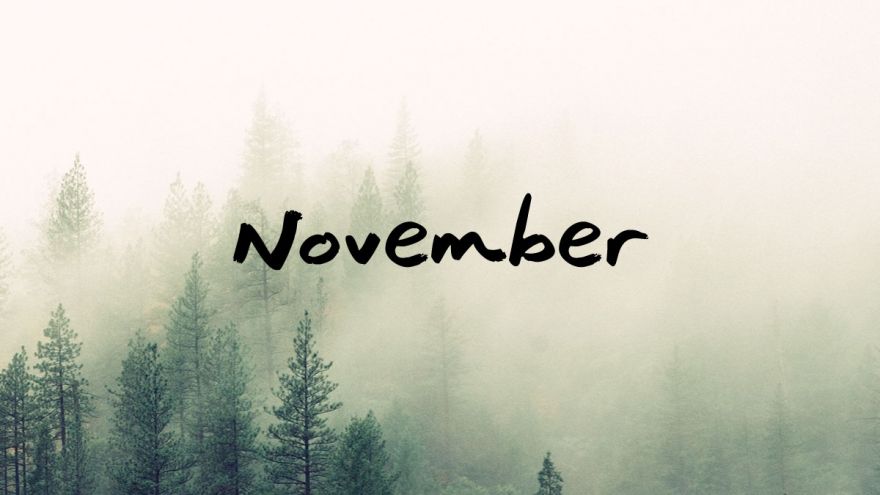 We've looked at some of newest and the highest rated products on Amazon and come up with a selection to put in your shopping cart this November.
Chicago Metallic Professional Lasagna Trio Pan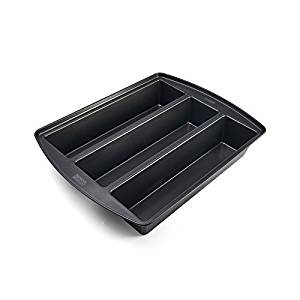 Here's a fantastic baking pan that allows you to cook three recipes at the same time. The concept behind the pan is that you can cook three recipes of lasagna in the same pan at the same time, thus catering for vegetarians and carnivores simultaneously. But it doesn't have to be lasagna; it could be poundcake or meatloaf. Cooking three meals at once saves on time and energy, allowing you more time to do the things you want to rather than slave over the stove.
The pan has improved head conduction due to the aluminized steel construction, and it has been coated with a non-stick silicone coating for easy cleanup, and is also dishwasher-safe. Users suggest it is a great baking tin for making bread such as baguettes or Italian rolls.
Tangle Teezer The Compact Styler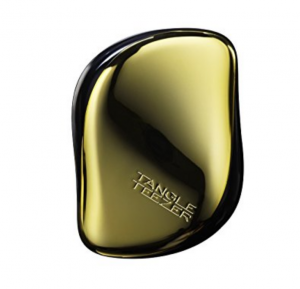 The Tangle Teezer hairbrush has been a big hit all around the world; now this compact version can be taken with you wherever you go so your hair will always look its best. As soon as the original Tangle Teezer came on the market it sold like hot cakes; people could not get enough of the simple hairbrush. It's been used by professional hair stylists as well as in the home with great success.
The two-tiered design of long and short teeth is unique. Strands of hair are detangled by the long teeth, while at the same time the hair cuticles are smoothed by the short teeth. This compact version is about two-thirds the size of the original and will fit comfortably in a handbag or purse so that you can take it anywhere. The brush has a cover that protects the teeth from being broken, and from dirt getting trapped among the teeth.
NutriChef Electric Hot Air Fryer Oven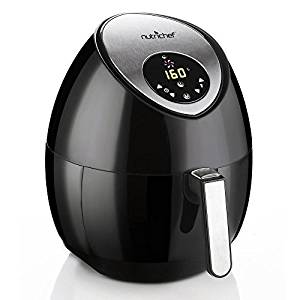 Frying food is one of the basic cooking methods, but that means using fats, which aren't always the healthiest of options. However, new air fryers like the NutriChef do the job of a frying pan, or a deep fryer, using almost no oil or fat. The air system is unlike conventional frying and cooks food evenly due to the rapid hot air circulation inside the multi-cooker. It can even, roast, grill, broil, barbecue, or bake. Laboratory tests show the infrared convection oven fryer uses no oil and fat and prepares food which is significantly healthier than regular methods of frying.
The digital display on the top cover of the cooker gives users complete control of the cooking process. The temperature can be set from 170F-400F, with a timer to get food cooked to perfection. Food is placed in the frying basket with a tablespoon of oil, and with the machine switched on it will be prepared in a matter of minutes. Once you're finished cooking, the inside of the oven can be wiped down with a moist cloth. The basket and Teflon cooking pan can be removed from the unit to be washed in the sink or a dishwasher.
LEVOIT LV-H132 Air Purifier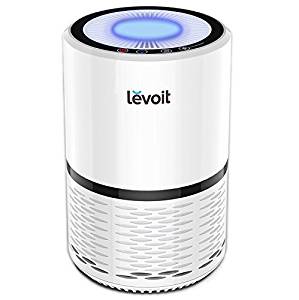 Along with healthy eating, there is healthy living, and we can't be healthy without clean air around us. The Levoit air purifier claims to remove 99.97 percent of pollutants from the air in a room. Its operation has been verified by the California Air Resources Board. The unit has a 3-stage filtration system comprising a pre-filter, a TRUE HEPA filter, and a final Activated Carbon filter. This system allows the purifier to remove pollen, smoke, dust, pet dander, and mold spores and filters particles as small as 0.3 microns. The Levoit does not use ultraviolet or ions to purify the air, so it doesn't produce ozone, which itself can be a harmful air pollutant.
With an effective range of about 130 sq ft, a single unit is more than enough to purifier an average room in the house. The low-noise fan has three-speed settings and can operate throughout the night as it has a soft nightlight with two brightness settings.
The purifier comes with a two-year warranty and lifetime manufacturer's support. On average the filters should be replaced every six months, but it may be sooner in areas with poor air quality.
Kaiame Naturals Best Natural Deodorant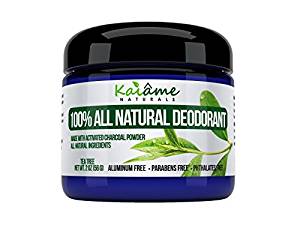 When we're working up a sweat when working or in the gym, the last thing we want is to give off an unpleasant odor. This natural deodorant that uses activated charcoal fights the bacteria that causes nasty body odor. While many of the big brand deodorants are also antiperspirants, which mean they stop your body naturally perspiring by blocking the skin pores, this product allows you to sweat but not smell at the same time. Many natural deodorants rely on baking soda to combat body odor. However this can be an astringent and irritate the skin.
The Kaiame Naturals brand uses powdered activated charcoal to aid with sweat absorption and neutralizes the smells that come with it. The activated charcoal can absorb a thousand times its own weight in moisture, protecting clothes from sweat stains. Other ingredients such as coconut oil, with its anti-bacterial powers, and colloidal silver combine with magnesium oil to balance the pH and help combat the bacteria that causes body odor under the armpits.
Xiaomi Mi Slim Power Bank Pro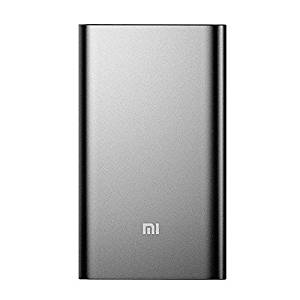 Your iPhone's battery is about to die, and there's no power socket in sight, so what can you do. If you're in a car, then you may have a mobile charger, but on foot in the wilderness, it's a completely different story. That's where you need a portable charging unit such as the Xiaomi Mi Slim. The high capacity of the Power Bank Pro means with 10,000mAh can charge an iPhone 7 up to four times, and a Samsung Galaxy S7 more than twice.
The charger intelligently adjusts itself to the device it is charging up to a maximum of 18W to maximize the battery life of the charger and your smartphone. At this speed, it will fully charge most mobile phones in less than two hours. The safer lithium polymer battery in the Power Bank Pro maintains a steady charging rate from being first plugged in until the phone is fully charged. In fact, this is capable of charging lots of other devices other than smartphones such as Bluetooth headsets or smart watches.
Gentee High Heel Pads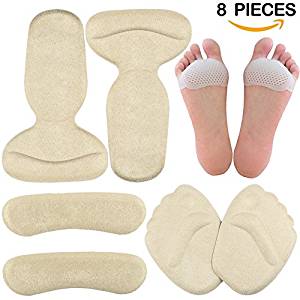 Wearing high heels may be glamorous, but they can take their toll on your feet. Extended wear of high heels can lead to painful blisters and calluses. These silica gel pads alleviate the general foot pain from wearing high heels, and the pain from calluses. The silica gel material prevents the shoes from rubbing on your feet, in that way it helps relieve pain in the metatarsals, in the forefoot, and plantar fasciitis pain. The velvet outer material is friendly to the skin and absorbs sweat to keep your feet dry all through the day.
The soft, durable silica gel is flexible and highly elastic so it easily shapes to your foot. The pack contains eight pieces, with four pairs of inserts, heel grips, heel snugs, forefront pads, and soft ball of the foot pads. The heel snugs and cushion pads come with a lifetime guarantee from the makers Gentee.
RAPTUROUS Drawer Dividers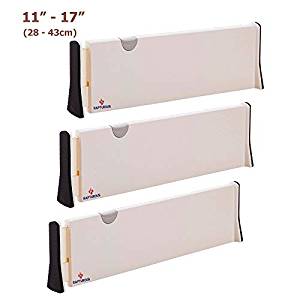 With all the stuff we have in our lives getting organized is sometimes the biggest problem we face. Opening a chest of drawers and being confronted with a jumbled mess of things in no particular order can be very frustrating. These drawer dividers are not the ultimate solution to organization, but they can be a start. The dividers are 4 inches tall, so will fit most drawers. They have an expansion mechanism, which means with a push of a button the divider can be extended anywhere from 11 inches to 17 inches long.
Each end of the divider has a high-density EVA foam insert to improve the grip of the divider on the sides of the drawer, and not to damage it. They are made of heavy duty plastic which is sturdy enough to be used in kitchen drawers or in the workshop and can even be used vertically as shelf dividers on a bookcase.
Sonic Alert SBB500SS Sonic Bomb Extra-Loud Dual Alarm Clock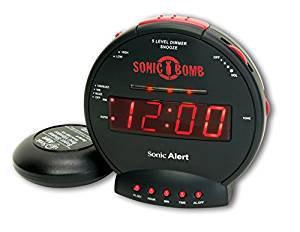 Getting out of bed in the morning can be so difficult, so anyway to wake up easier is a godsend. One thing is for certain; you're not going to sleep through the Sonic Bomb extra-loud alarm clock. Yes, it's an extra-loud alarm clock, but it also has a pulsating six-color light system built-in to help you wake, and if that's not enough there is a powerful bed shaker that can be placed under the pillow or mattress to rouse even the deepest sleepers.
The Sonic Bomb is excellent for heavy sleepers, and for those who are hard of hearing or deaf. If you live in shared accommodation, the bed shaker will wake you while allowing others to sleep on undisturbed.
Vive Suction Cup Reacher Grabber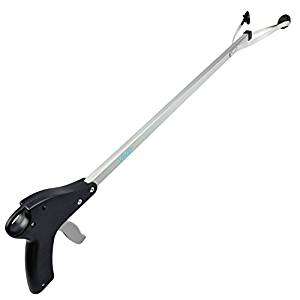 When you can't quite reach something on a high shelf or at the back of a cupboard, you often wish your arms were just a few inches longer. Well, your arms can be almost three feet long with the Vive Reacher Grabber. It can also be a lifesaver for anyone who has problems with mobility and is confined to a wheelchair, has chronic back pain or arthritis, or is recovering from surgery. The corrosion-resistant aluminum is 32 inches long and is super lightweight, so your arm won't get tired using it. Rather than having a claw on the end it has two rubber suction cups, which means you can even change a light bulb.
The strong suction cups give a secure grip on any smooth object such as glass or metal. The jaws close tight enough to pick up the smallest of items such as dropped pills or coins.
Pin for later