This product is listed here: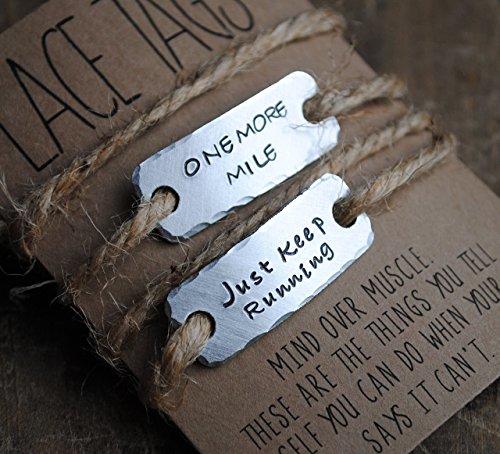 Personalized Shoe Lace Tag
Show off a running achievement with pride with this beautiful, personalized shoe lace tag that is designed for the runners! Nothing says a message out loud than a gorgeous, personalized present wrapped in love and care.
Detailed information about Personalized Shoe Lace Tag
If you're looking for something outside the big box, something unique for the proud runner in your life, this unique accessory makes a truly charming running gift. For someone who likes to run not just for fun but for something greater, this charming little accessory works like a wonder. It's beautifully unique and truly one-of-its-kind which make this all the more special. Make your runner feel extra special with this gorgeous necklace which has a unique charm of its own and it seems all magical. They say it's the thoughts that matter but this charming personalized gift says it otherwise.