Our Favorite Easter Dinner Ideas: The Easter Recipes You Can Make in Less Than 30 Minutes!
last updated:
Apr 16, 2019
1470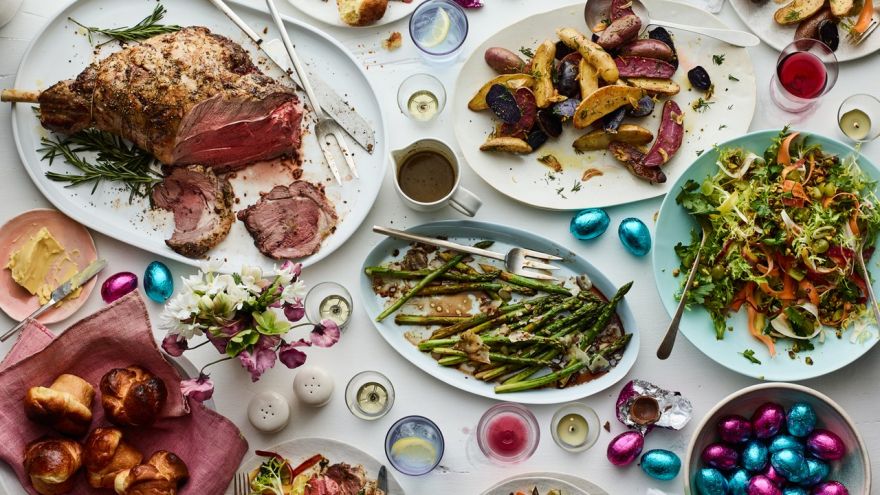 Preparing for Easter dinner can be a chore and the idea of having to cook for your whole family is overwhelming. It's best if you're able to come up with recipes that take as little time as possible. We've collected a list of several Easter-friendly recipes that are scrumptious, easy to pull off, and will be completely ready in 30 minutes or less!
1. Appetizer – Garlic and Herb Mini Quiches
Quiches are a fantastic idea for appetizers because they are delicious and simple. This recipe is something that you can make at home in a limited amount of time so you can avoid the prepared appetizers section at the grocery store!
What You'll Need
6 ounces of garlic-herb cream cheese
¼ cup of fat-free milk
2 large eggs
3 packages of frozen phyllo tart shells
2 tablespoons of parsley
Minced chives
Directions
✓ Beat the eggs, milk, and cheese together in a small bowl. Afterward, place the tart shells on an ungreased baking pan.
✓ Fill each shell with 2 to 3 teaspoons of the mixture and then sprinkle with parsley.
✓ Bake the quiches at 350 degrees until the shells are slightly brown. Remove from oven and sprinkle with minced chives.
2. Entrée – Cider-Glazed Pork Tenderloin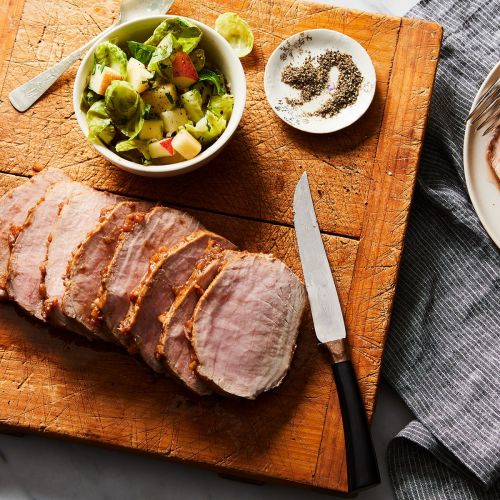 Instead of opting for the traditional ham this Easter, why not try a different cut of meat that adds a succulent flavor the entire dinner?
What You'll Need
1 pound of pork tenderloin
¼ teaspoon of salt
½ teaspoon of pepper
¾ cup of apple cider (or apple juice)
¼ cup of maple syrup
2 tablespoons of cider vinegar
1 tablespoon of olive oil
Directions
✓ Preheat your oven to 425 degrees and cut your pork tenderloin in half so that it fits into a skillet. Sprinkle the meat with your salt and pepper.
✓ Prepare the skillet by heating it over medium-high heat and adding in the olive oil. Then place the tenderloin in the pan so that it can get browned on all sides.
✓ Once browned, put the tenderloin into a pan and roast until it reaches an internal temperature of 145 degrees.
✓ While the meat is browning, use the same skillet and add in the vinegar, syrup, cider, and a dash of pepper. Boil the mixture until it is reduced to a glaze.
✓ Remove the pork from the oven and allow it to stand for 5 minutes. You can then slice the meat and serve the glaze either on top or on the side.
3. Side Dish – Triple Mash with Horseradish Crumbs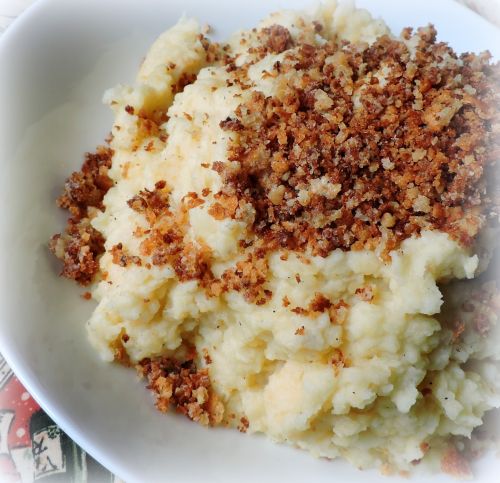 This is a unique and spicy twist on traditional mashed potatoes that will work perfectly with the sweetness of the glazed tenderloin.
What You'll Need
1-3/4 pounds of Yukon Gold potatoes
4 medium parsnips
5 cups of peeled rutabaga
2 teaspoons of salt
½ cup of butter, divided
1 cup of bread crumbs
2 tablespoons of horseradish
1 cup of whole milk
¼ teaspoon of pepper
Directions
✓ Peel and wash the potatoes, placing them, the parsnips, rutabaga, and salt in a stockpot. Add water until the vegetables are covered and bring them to a boil. Reduce the heat and cook uncovered until tender.
✓ Heat ¼ cup of butter of medium heat and add in the breadcrumbs. Cook until they are toasted and then stir in the horseradish, removing the mixture from the heat.
✓ Drain the vegetables and place them back in the pot, turning your stove down to low heat. Mash the ingredients together, gradually adding in the milk, remaining butter, and pepper.
✓ Transfer the mixture to a serving dish and then sprinkle the breadcrumbs on top.
4. Side Dish – Marmalade Candied Carrots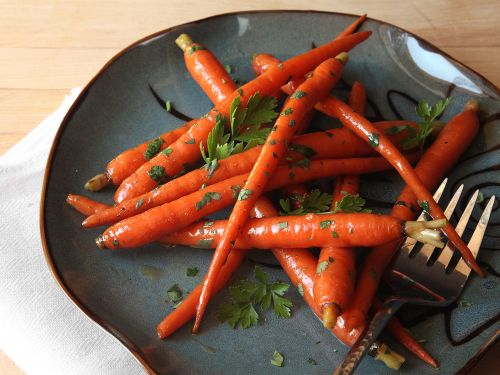 This unique twist on a traditional side dish will surely have your guests asking for more, and asking for the recipe!
What You'll Need
2 pounds of baby carrots
2/3 cup of orange marmalade
3 tablespoons of brown sugar
2 tablespoons of butter
½ cup of chopped pecans, toasted
1 teaspoon of rum extract
Directions
✓ Place a steamer basket over a large saucepan filled with 1 inch of water. Add the carrots to the basket and bring the water to a boil. Steam until the carrots are about to turn tender.
✓ Combine the brown sugar, butter, and marmalade together in a small saucepan. Cook over medium heat until it is reduced. You can then add in the rum extract and pecans.
✓ As the carrots finish, place them in a bowl and drizzle the marmalade dressing on top before serving.
5. Side Dish – Quick Biscuits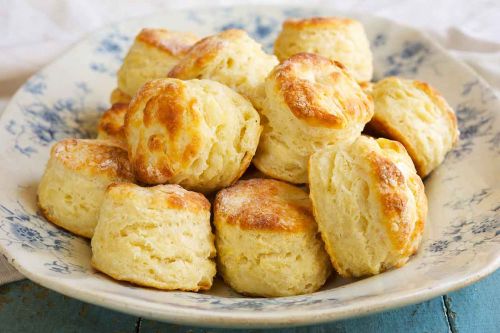 A home-cooked meal isn't complete without a basket filled with delicious biscuits. This recipe is quick, easy, and will become your go-to for big family events.
What You'll Need
2 cups of self-rising flour
1 cup of heavy whipping cream
Directions
✓ Preheat the oven to 450 degrees. Combine the flour and cream together in a large bowl. Lightly flour either a cutting board or your counter and turn out the mixture. Knead the dough for five minutes until it isn't sticky.
✓ Roll the dough so that it's about .5 inches thick and then cut it into 2.5-inch thick discs.
✓ Place the dough discs on an ungreased pan and bake until golden brown.
6. Dessert – Rocky Road Fudge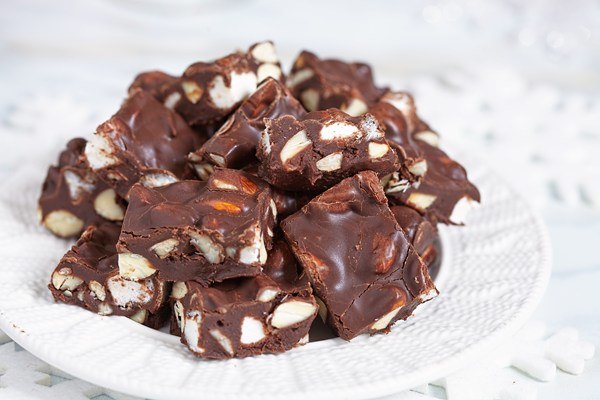 As a decadent dessert that is perfect for finishing the meal, this recipe captures everything that your whole family loves about Easter, chocolate, and marshmallows!
What You'll Need
5 teaspoons of butter and 1 tablespoon of butter, divided
2 cups of semisweet chocolate chips
1 can of sweetened condensed milk
3 cups of salted peanuts
2 packages of multicolor mini marshmallows
Directions
✓ Line a baking pan with foil and grease the foil using the 1.5 teaspoons of butter.
✓ Combine the chocolate chips, milk, and remaining butter in a large saucepan. Cook until the mixture is smooth and then remove it from heat, stirring in 2 cups of peanuts.
✓ Put 1.5 bags of marshmallows in a bowl and then add in the chocolate mixture, stirring well. Spread the mixture into the baking pan and sprinkle the top with the remaining marshmallows and peanuts.
✓ Refrigerate the mixture until it is firm and then cut it into 1.5-inch squares before serving.
With the help of these recipes, you'll be able to put a full Easter dinner together in less time than you imagined! Each of these easy recipes can be done in 30 minutes or less, giving you more time to spend with your family during this special holiday.
Pin for later