Our 3 Favorite Instant Pot Recipes for the Perfect Sunday Night Comfort Food!
last updated:
Dec 31, 2018
1696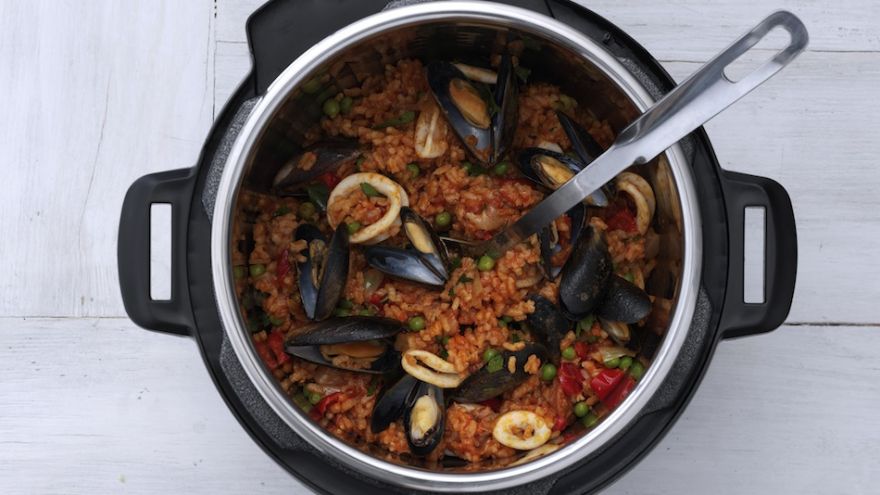 There's nothing better than enjoying a comforting meal on a cold winter's day and with the right Instant Pot recipes, you can always have a delectable meal ready for the whole family to enjoy. Apart from the fact that instant pot recipes are perfect for home cooked meals, they are also the type of thing that people can eat throughout the day, limiting your cooking on Sundays to a single pot. Below are our 3 favorite recipes that we're sure everyone in your family will love, even the kids!
1. 5-Ingredient Mac and Cheese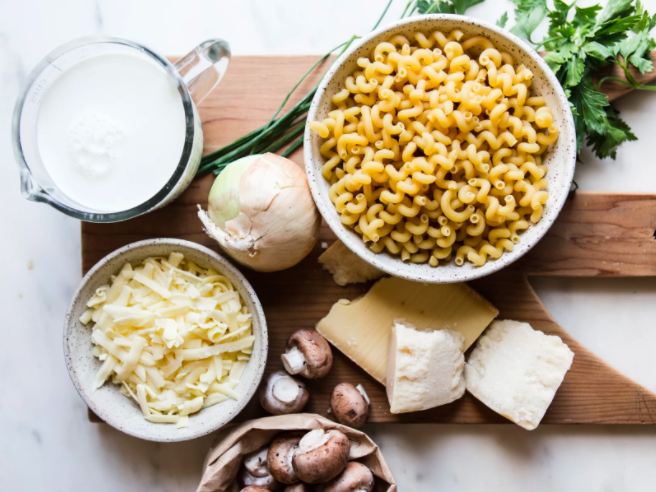 Even though boxed mac and cheese is relatively easy to make in under 20 minutes, we love the idea of this 5-ingredient mac and cheese recipe as it gives you the ability to make the most out of an otherwise traditional meal. As something that kids and adults will appreciate equally, this recipe is simple to do and is something that can be ready to eat in under 30 minutes.
Ingredients
1 pound of elbow macaroni
1 tablespoon of kosher salt
12 ounces of evaporated milk
3 tablespoons of unsalted butter
3 cups of shredded mild cheese
Directions
Step 1: Take 4 cups of water and your kosher salt, adding them together in your Instant Pot, and then add in the macaroni. Set the device to cook on high for 4 minutes and once the cycle is complete, quick release the lid, switching it to its low sauté setting.
Step 2: Add in the butter, evaporated milk, and another ¼ cup of water. Once combined, add in the cheddar cheese while stirring until the cheese has melted completely.
Step 3: Once all of the ingredients have been sufficiently combined, season with additional salt and pepper to taste and serve hot.
2. Chicken Noodle Soup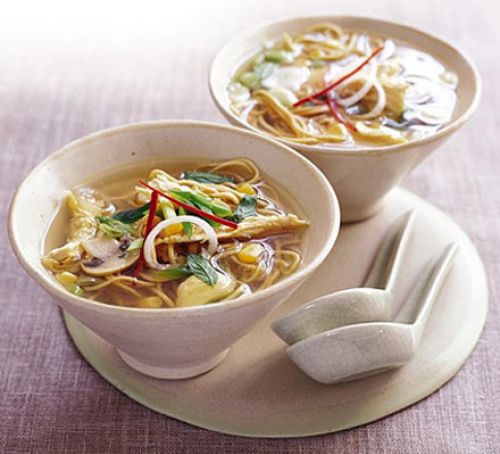 There's nothing more comforting than a delicious bowl of chicken noodle soup, especially if someone if your family has been battling a cold or flu. As mentioned, this is one of the many meals that you can enjoy throughout the day, especially if you want all of the flavors to blend together by gently simmering all day long. With some simple ingredients, you'll be able to create the most spectacular chicken noodle soup you've ever had.
Ingredients
1 tablespoon of olive oil
3 stalks of celery
5 medium carrots
2 cloves of minced garlic
1 large yellow onion
Black pepper and kosher salt
3-inches of ginger
3-pound whole chicken
6 ounces of egg noodles
2 tablespoons of dill fronds
Directions
Step 1: The first thing you'll need to do is chop all of your ingredients to your desired sizes. Remember, you'll want to produce larger chunks as the smaller you cut the vegetables, the more likely they will be to dissolve in the broth. Once everything is chopped, set the ingredients aside.
Step 2: Turn your Instant Pot to the high sauté setting and add in the oil, waiting for the unit to get hot. Once it's hot, add in 1 tablespoon of salt, a pinch of pepper, celery, onion, garlic, and the carrots. Make sure that you stir the ingredients while they cook for about 5 minutes.
Step 3: Add in the ginger, chicken, and 8 cups of water, then set your Instant Pot to pressure-cook on its highest setting for 20 minutes.
Step 4: Quick release the Instant Pot, remove the ginger and use a spoon or tongs to take the chicken out of the pot and place it in a large bowl.
Step 5: Turn the Instant Pot back onto the high sauté setting until the mixture begins to boil, once boiling, add in the noodles and allow to cook for 5 minutes.
Step 6: Using 2 forks, remove the skin and bones from the whole chicken, shredding the meat into smaller pieces. You can then season the chicken with pepper, salt, and dill.
Step 7: Add all of the chicken and dill back into the mixture with additional pepper and salt (if needed) and allow the ingredients to mix thoroughly. At this point, you should be ready to serve the soup.
3. Pulled Chicken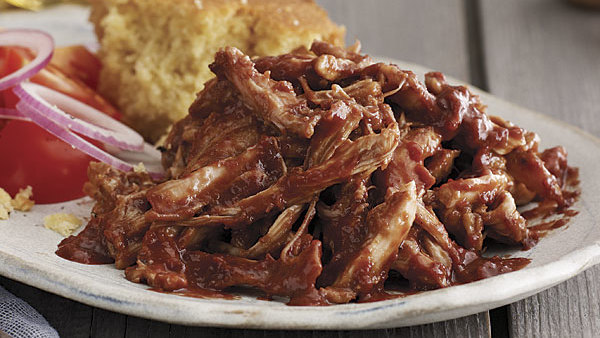 As a healthier alternative to pulled pork, this pulled chicken recipe is ideal for when you're craving a little bit of southern barbecue but without the majority of the calories. What we love the most about this pulled chicken recipe is that it can feed a large group of people, making it the perfect option for any events that you might be hosting during the holiday season. It's also an easy item to bring with you to a potluck or birthday party.
Ingredients
4 ounces of green chiles
8 ounces of tomato sauce
1 torn corn tortilla
¼ cup of fresh cilantro and 2 tablespoons of chopped cilantro leaves
1 teaspoon of chili powder
¼ teaspoon of sugar
1 teaspoon of ground cumin
1 teaspoon of vegetable oil
Ground pepper and Kosher salt
3 skinless/boneless chicken breasts
1 lime cut into wedges
Hamburger buns (for serving)
Directions
Step 1: Add a ½ cup of water, the tortilla, the chilies, and ¼ cup of cilantro together in a blender. Then add in the pepper, a ¼ teaspoon of salt, cumin, sugar, and chili powder, blending until the entire mixture is smooth.
Step 2: Using vegetable oil, coat the bottom of the Instant Pot and then add in the chicken breasts as well as the sauce you created in the blender. Stir all of the ingredients together and put on your lid, cook on high pressure for 8 minutes. Once the 8 minutes has finished, let the steam release naturally after canceling the cook cycle. As soon as the steam is released, remove the lid from the Instant Pot and put the chicken in a separate bowl.
Step 3: Put the Instant Pot on sauté at high heat and bring the sauce to a simmer. While simmering, break your chicken into large chunks and put it back into the sauce, stirring continually until the sauce thickens. Once the sauce is thick enough, turn off the Instant Pot and add in a squeeze of lime juice, the chopped cilantro, and season with salt and pepper.
Step 4: Now the chicken should be ready to serve with hamburger buns and a slice of lime as a garnish.
Final Thoughts
There are plenty of different comfort food recipes to use this holiday season, all you have to do is get a little creative in the kitchen. With these three fantastic ideas, you can create a family-friendly meal that is easy to cook and only requires minimal cleanup.
Pin for later