This product is listed here: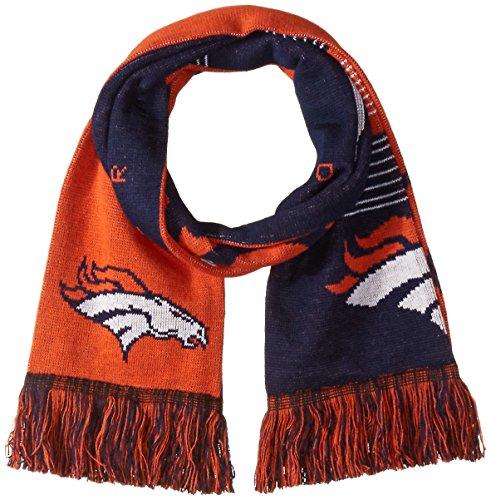 NFL Split Logo Scarf
Fully handmade from high-quality materials.
Detailed information about NFL Split Logo Scarf
Fully handmade from high-quality materials.
Cheer for your favorite team and show everyone who you root for on the game day with this Forever Collectibles NFL Split Logo Scarf. Cheering for your favorite team is a fun way to show your support and have a great time with your friends. This NFL Split logo Scarf only adds to that fun. Featuring the team name and logo in alternating color schemes, this acrylic scarf makes a wonderful gift for a New England Patriots fan of virtually any age. Wear it for added warmth in cooler weather or hang it on your wall for a unique decorative touch. Its eye-catching design is also reversible, which lets you choose between two different looks.
Impress your friends with your team spirit by flaunting this NFL Split Logo Scarf. This scarf also makes the perfect gift for the Patriots fans around the world. Whether bundling up on a cold day or accessorizing your team spirit, this reversible Split Logo Scarf is just perfect for any occasion. The double pattern is awesome so no matter how you wear it, the look is still there. This will make a nice stocking stuffer Christmas present for a family member as a relatively inexpensive purchase. Additionally, the color scheme and the printing design is trendy enough to be worn every day even when you're all dressed up.