5 Must-Have Accessories for Runners
last updated:
Apr 09, 2019
2188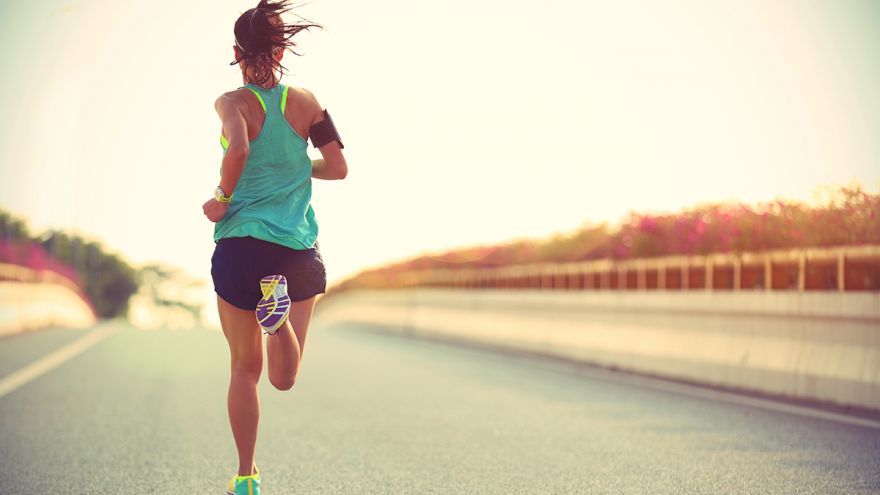 Running is a fantastic way to keep your body in shape. With the ability to train your body as well as take in beautiful sights outdoors, it's no wonder why it's one of the most popular workouts. With that being said, running can get slightly mundane if you're taking the same routes every day. With the help of the right gadgets, you can make running far more enjoyable.
These 5 must-have accessories are perfect to keep your body more comfortable while pushing it to its limits. We also found that they are fantastic ideas for a gift for a running enthusiast in your family.
1. Garmin Forerunner 35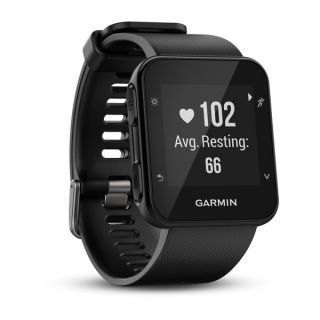 This is one of the pricier items on the list, but it is well worth the investment. The Garmin Forerunner 35 is one of the simplest smartwatches you'll use and it has plenty of fantastic features. It's the perfect combination of intuitive technology and convenience that you've been missing. The main features of the smartwatch include:
Built-in GPS: Using satellites, the Garmin Forerunner 35 helps you to keep track of how far you have traveled, how fast you're running, and even information about the terrain. The best part is that you don't need to be synced to your phone in order for the watch to work.
Heart Rate Monitoring: You'll easily be able to keep track of your heart rate during the day and night, without needing a heart rate monitoring strap.
Vibrating Alerts: No matter if you have running prompts, have passed a milestone, or are receiving an incoming call, you'll have alerts right at your wrist. The vibrating alerts are quite useful, especially if you're someone who runs with their phone in their pocket or backpack.
Upgraded Display: The overall look of the screen is far more impressive than other smartwatches on the market. The transflective sunlight-visible screen offers superior clarity during the day. It's also a high-resolution display that works perfectly at night.
2. FlipBelt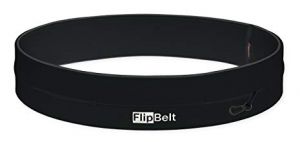 The FlipBelt is a relatively simple piece of equipment but it will easily become your most used running accessory. With a more affordable price tag, it's something you never knew you needed until now. Its revolutionary design helps you to bring everything you need with you on your runs. The most interesting features of the FlipBelt include:
Multi-Access Pockets: There are multiple pockets embedded into the belt. You'll be able to store anything from medicine to spare cash without worrying about bulging pockets. This is by far the most notable feature, as it makes it more convenient to workout with everything you might need.
No-Buckle Design: There isn't a single buckle on the belt and it still fits perfectly around your waist. Without any bulky embellishments, there's no chafing or discomfort from repetitive movements. Additionally, the belt features a non-bounce design, so it won't move as your feet hit the ground.
3M-Quality Reflective Band: If you're someone who enjoys running at night, the FlipBelt gives you peace of mind. It has a 3M-quality reflective logo so passing vehicles will easily be able to see you on the side of the road.
3. Hands-Free Dog Leash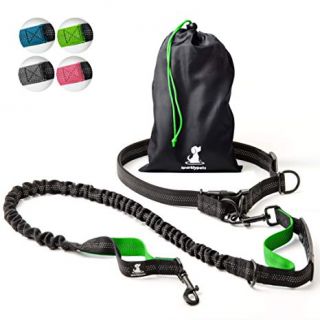 If you're a pet owner, you know you're not the only one in your household that needs exercise. What if you had the ability to workout and take your pet for a run at the same time? Using traditional leashes can be quite the task, especially for runners that like to have their arms free. This hands-free dog leash is spectacular as it allows you to make the most out of outdoor excursions with your pet. Our favorite features of the leash include:
Built-in Security Clips: For added protection, there are security clips integrated into the leash. This prevents the belt from unlatching on its own. Both of the clips are made out of high-grade stainless steel and take all tension off the buckle. This is especially beneficial for larger dogs that have the tendency to pull.
Shock Absorption: It's best for both you and your pet to avoid as much shock as possible while running. This is why we love the fact that the leash is 100% shock absorbing, keeping both of you comfortable while running.
Grip Control: In the event that you need to take control of the leash, there is also a built-in grip. This grip is intuitive in the sense that you can easily handle the bungee cord and get your dog out of harm's way.
Versatile Design: Although the hands-free leash is to be used without your hands, you can also switch it to a hands-on leash as well. With this versatile design, you'll essentially be getting two items for the price of one.
4. Nathan Quick Shot Plus Hydration Pack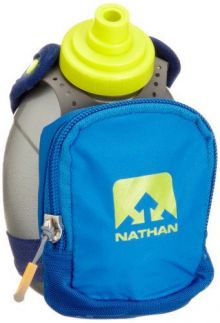 Similar to the FlipBelt, the Nathan Quick Shot Plus Hydration Pack is rather simple in design. However, it's also incredibly useful. The last thing you'd want is to carry a bulky water bottle with you while running, which is why this product is ideal. With the ability to carry up to 10 ounces of fluid in a convenient manner, it's a great option for outdoor enthusiasts.
In addition to the bottle itself, you'll also have access to a featherlight zippered pocket. The additional storage compartment is a fantastic place to store an energy bar or protein supplement while on-the-go.
5. Mpow Flame Bluetooth Headphones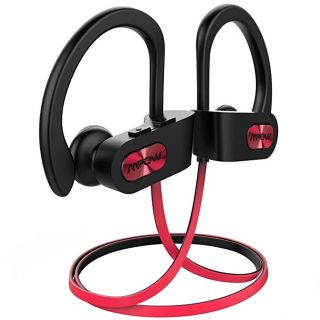 Last, but not least, we have the Mpow Flame Bluetooth Headphones. These are essential for anyone that likes to tune out to a playlist while they're working out. The best part is that they're so versatile you can use them every day and while running as well. The coolest features of these headphones include:
IPX7 Water Resistance: Coated in a highly technological nano-coating, the Mpow Flame Bluetooth Headphones feature IPX7 water resistance. This also helps to make sure they are sufficiently sweatproof.
High-Quality Sound: The headphones help you to experience music like never before with a richer range. They are embedded with a CSR chip and tuned driver so you experience deeper bass, and richer mids.
Bluetooth Compatibility: There's no need to have to connect the headphones directly to your phone, as they are fully compatible with Bluetooth 4.1.
Long-wearing: With the help of the memory foam tips and the perfect level of hardness, the Mpow Flame Bluetooth Headphones will feel incredibly in your ears. They seal gently and great a snug fit for all-day wear. Additionally, you receive 3 different alternating tips to choose from, depending on the size of your ears.
Final Thoughts
With the right running accessories, you can get back to enjoying your favorite activity. Working out has never been this much fun, especially when you have the coolest tech to rely on!
Pin for later