A List of Traditional Christmas Foods That Do Not Pack That Many Calories
last updated:
Dec 28, 2018
1536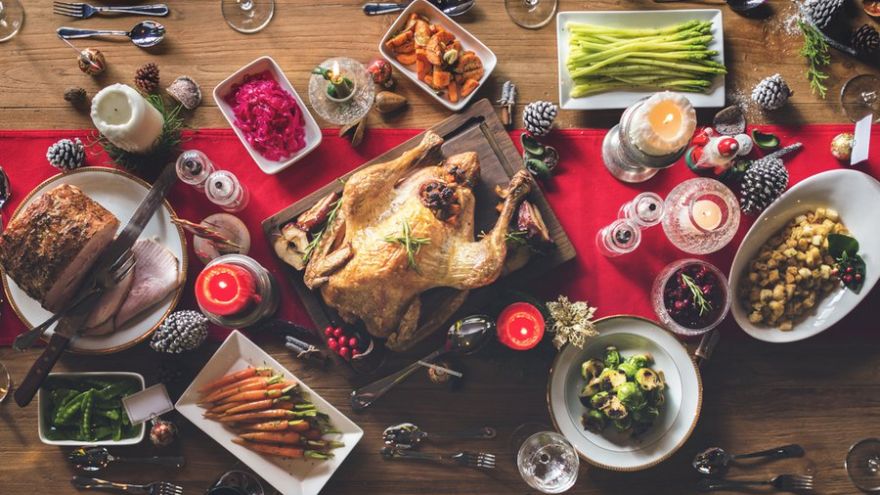 For people who are watching what they eat and trying to live a healthier lifestyle, Christmas can be a nightmare. A season filled with high-calorie savory foods, delectable snacks with high sugar contents, and more, it can seem impossible to find healthy things to eat during this festive season. If you're getting yourself ready for Christmas or trying to figure out what you can eat at the dinner table this holiday season, we've created a list of traditional holiday foods that don't pack on a lot of calories.
1. Scrambled eggs and salmon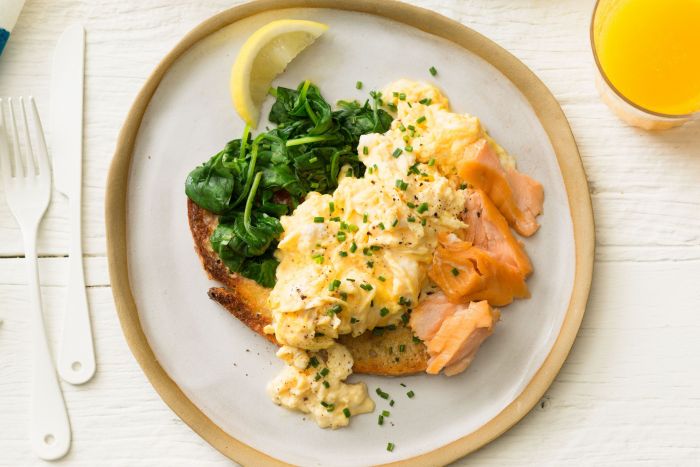 There's something about scrambled eggs and salmon that bring the feeling of a winter morning together. Perhaps it's the velvety and luxurious flavors that mix so well together and the warming sensation of the eggs gets you ready for a day filled with snow. Scrambled eggs and salmon is a breakfast that is around 387 kcals, which makes it the perfect option for someone looking for a hearty yet low-calorie breakfast to enjoy. Our favorite recipe is:
Ingredients
2 large eggs
6 tablespoons of milk
½ a teaspoon of butter
1 small red onion, chopped finely
1 bunch of dill
2 teaspoons of creamed horseradish
1 squeeze of lemon juice
200g of smoked salmon
Directions
Add the onion and dill into a bowl with the lemon juice and horseradish, stirring the ingredients together. Season with salt and pepper to taste and set aside.
Whisk the milk and eggs together with a pinch of salt until all of the ingredients are combined, then heat a small frying pan, adding the ½ teaspoon of butter to the pan.
Add the eggs into the pan and stir for 20 seconds, folding the eggs over each other continually until fully cooked.
Pour the eggs onto your plate, garnish with salmon, and serve the dill, horseradish, and lemon sauce on the side.
Roasted Turkey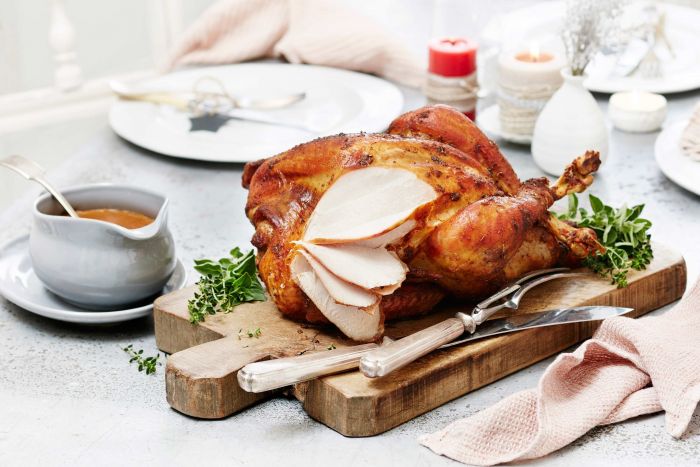 Unlike other types of meat such as beef or lamb, turkey is one of the healthiest animal proteins you can have, especially if you're on a diet. It's arguably one of the most iconic parts of the holiday season and you'll be glad to know that a full serving (without skin) falls just below 300 calories. We also love how you can cook an entire turkey for your family and use the leftovers throughout the week. Our favorite turkey recipe is:
Ingredients
1 teaspoon of ground pepper
1 and ½ cups of diced apple, lemon (or orange), and onion
3 cups of water (more as needed)
¼ cup of fresh herbs
20 sprigs of rosemary, sage, oregano, and thyme
2 tablespoons of canola oil
1 teaspoon of salt
Directions
Preheat your oven to 475 degrees Fahrenheit and place your turkey, breast-side up, in a large roasting pan. Combine your herbs, oil, salt, and pepper together in a small bowl and then rub the entire mixture all over your turkey.
Add in the apple, lemon, onion, and the sprigs of herbs into the cavity of the turkey and tuck the wing tips under, tying the legs together.
Pour the three cups of water and any remaining sprigs around the outside of the turkey, placing the bird in the oven for 45 minutes. Reduce the temperature of the oven to 350 degrees Fahrenheit and allow to cook for 1 1/2 more hours.
Remove the turkey and cover with foil, allowing it to rest for 20 minutes before serving.
Chunky Roasted Potatoes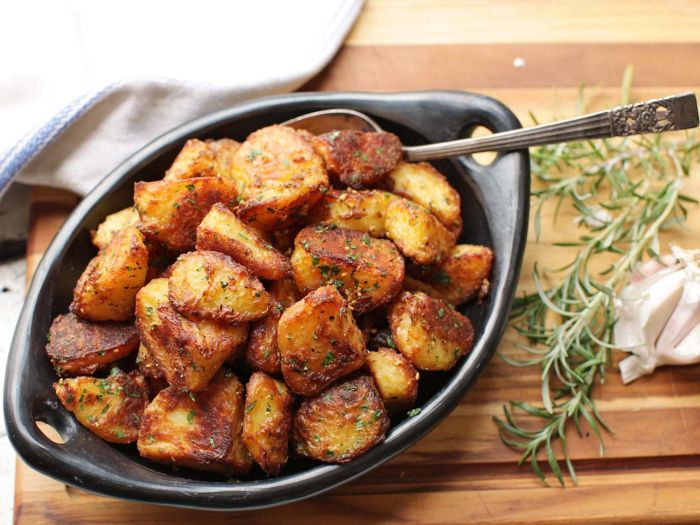 Another classic holiday favorite that pairs perfectly with your roasted turkey is potatoes. Many people might decide to substitute potatoes for sweet potatoes, however, this recipe is easy to make and is 168 calories.
Ingredients
16 medium sized potatoes, halved
140g of sunflower oil
1 bulb of garlic, halved
Directions
Add the peeled and halved potatoes into a pot of salted and cold water, bringing them to a boil. Once boiling, turn the heat down and allow to simmer for 5 minutes. Drain the potatoes for approximately 10 minutes until they are dry.
Preheat your oven to 400 degrees Fahrenheit and then lie the potatoes on a single layer on a flat baking sheet. Layer them in the vegetable oil and garlic and put them in the oven, allowing them to cook for 40 minutes.
Mince Pies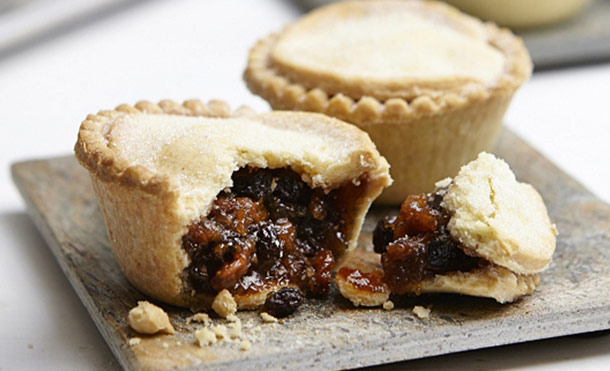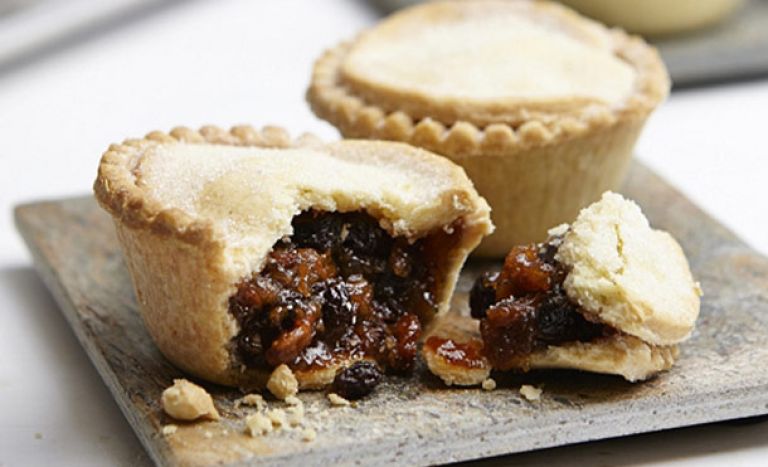 As another fantastic dish that you might not be able to live without this Christmas, there are plenty of recipes for mince pies that are healthier than store-bought alternatives. If you've never tried them before, you should definitely use this recipe to make them for your holiday table. They're certainly a Christmas staple for households around the world and this recipe is only 175 calories per serving.
Ingredients
125g of unsalted butter, diced and chilled
200g of gluten-free flour
1 tablespoon of icing sugar
grated zest of 1 orange
200g of gluten-free mincemeat
Topping
25g of ground almond
1 pinch of ground cinnamon
25g of flaked almond
25g of unsalted butter, melted
25g of light brown sugar
Directions
Using your hands, add the cold butter to the flour and mix until it turns into a breadcrumb texture. Add in the orange zest and icing sugar, spooning 4 tablespoons of water in as well. Use a knife to work the dough and then knead it together, flattening the dough into a disk. We recommend wrapping it in saran wrap and leaving it in the fridge for 30 minutes.
Preheat your oven to 350 degrees Fahrenheit and flour your work surface.
Remove the dough from the fridge and roll it out to where you achieve a 2mm thickness. You can then use a cutter to stamp out disc shapes from the rolled pastry.
After lining a muffin tin, add the cut pastry into the tin and then add in a teaspoon of mincemeat.
Combine the crumbled items together into a bowl and then sprinkle them on top of the individual pies. Allow them to bake for 20 minutes, or until the pastry is golden.
Final Thoughts
There's no reason as to why you should have to miss out on the most delectable treats this time of year, which is why we love low-calorie Christmas meals. With these recipes, you'll be able to stick to your diet and not feel guilty with a full belly!
Pin for later