5 Lifestyle Geniuses to Follow on Instagram
last updated:
Oct 23, 2020
829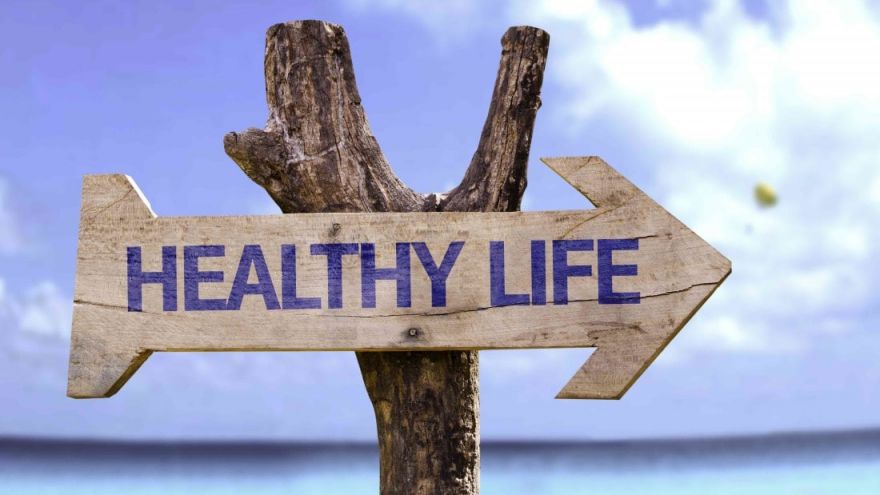 Inspiration can be found relatively anywhere, especially when it comes to revolutionizing your lifestyle. However, there are a select few people that choose to share their personal developments online, especially through Instagram, and their journey can help plenty of followers to start eating healthier, traveling more often, or even exercise on a regular basis. If you're one of the millions of people interested in following more lifestyle-oriented social media pages, these are 5 of the best lifestyle geniuses to follow on Instagram.
There's nothing more motivational than being able to sit down with your morning coffee and read some inspirational quotes to help you start your day off right. You might be in a difficult spot in your life and are reaching out for some type of clarity to either assist in living a healthier lifestyle or to simply help you feel better. Regardless, @dailydose is a phenomenal Instagram page that has everything you need. From inspirational quotes to relatable images that nearly everyone feels from the bottom of their heart, it's a wonderful visual display of how even the most vulnerable people can start from the bottom and make their way to the top.
Although it might not fall within your traditional idea of a "lifestyle Instagram account", you're not going to be able to achieve a better lifestyle without the mental strength behind your efforts.
Who doesn't love having the opportunity to cook some of the most delicious meals in the world without having to put in a ton of effort trying to find the ideal recipe? We know we do, and this is one of the main reasons as to why we love @cookinwithmima. Aside from the fact that all of the photos of her food on Instagram instantly make our mouths water, she also offers recipes that are attainable by professional and home cooks alike. There's no meal that's off limits with this account as you'll be able to master everything from avocado egg bowls to simple grilled steaks.
Another thing that really helps to set @cookinwithmima apart from other lifestyle accounts is the love and attention that she puts into her food. It's more than just whipping something together for the family; it's being able to put all of your heart and soul into a delicious meal that no one will soon forget.
After making her debut into the limelight through reality TV shows such as Laguna Beach and The Hills, who would have thought that the well-known "L.C." would have become one of the most influential lifestyle Instagrammers in the world? To be fair, she was always one of the cast members that seemed to have her head on straight and knew what she wanted to do with her life, unlike her counterparts. However, today, she's known as far more than a reality TV show cast member.
As the owner of her own company and fashion house, Lauren Conrad brings all of her inspiration to her Instagram page by showing beautiful pictures of everything from her baby's nursery to how to set tables for big events. You'll surely get some type of inspiration from her account and you might even see some of her influence spread its way into your daily life. Along with her interior decorating and special hosting tips, you'll also fall absolutely head over heels with her photographs of her clothing line, travel pics, and even how she styles her hair for special occasions. @laurenconrad is essentially a giant conglomeration of everything that you could ever dream for – and we're totally here for it!
If you're on the hunt for an Instagram account that is going to get you up off the couch and put you in the right mindset to start taking care of your physical and mental health, @balancedberry is exactly what you've been looking for. According to her bio, the account focuses around "Real AF wellness for women reclaiming their time", meaning, you'll finally learn about all of the unique tips and tricks you've been missing out on in an effort to make the most out of your day.
From learning about what to look for when you're grocery shopping to innovative exercise routines that you can do entirely at home, there's nothing that you're missing out on when you start following @balancedberry. If anything, she's one of our favorite Instagram accounts because she helps to make living a healthier and happier lifestyle seem so much simpler than we ever imagined. Aside from the fact that she's absolutely stunning, she is incredibly relatable for everyone. You'll easily fall in love with her trendier fashion pictures as well as her motivational workout photos to help you make the most out of today.
Have you been thinking about taking a phenomenal vacation only to chicken out at the last minute? Well, @daniellemoss, the cofounder of The Everygirl Media Group, has the perfect Instagram account that will have you wondering – why didn't I pack my suitcase last night? With all of her phenomenal photos of traveling everywhere from exotic tropical locations to historic monuments, such as Paris for her wedding, she makes travel seem even more attainable than we ever imagined.
On top of all of that, her Instagram account also revolves around stunning interior decorating advice, delicious meals to eat on a regular basis, and as of recently, how to prepare your home for a baby and a rescue dog.
As a strong and independent woman who clearly has her life together, why not follow @daniellemoss_ to feel like you're about to get yours together as well?
How to Find Lifestyle Instagrammers
Finding lifestyle Instagrammers is easier than you think, as all you have to do is search for hashtags or use the explore page in an effort to find accounts that give off positive vibes. Lifestyle can mean anything from learning how to properly rearrange your furniture to encouraging you to work out six days a week instead of three. All you have to do is click the "Follow" button and be prepared to get immersed in a life that you always wished you had.
Pin for later